Most people know Costa Rica for its biodiversity, adventure tours, and beautiful beaches. But its landscape and various terrains doesn't make it any different from neighboring countries such as Nicaragua or Guatemala. So do you REALLY know Costa Rica? Here's a list of 10 things you probably don't know, but should.
It's Not Cheap
Visitors tend to think that because Costa Rica is located in Central America, it must be cheap–Wrong. There are reasons behind the high cost of living in Costa Rica, and it's directly related to why people keep flocking to the country to visit and live–advanced political, economic and education systems.
Since the 1980's, Costa Rica's forward thinking government has implemented social justice and environmental policies which have contributed to the low crime rate and boost in eco-tourism. Costa Rica continues to gain the trust of international visitors interested in exploring the country's vast geography, diverse ecology, and adventure excursions.  The constant influx of visitors shows no signs in letting up, and prices for accommodation, entertainment, and tours continue to rise with the high demand. Because of this, Costa Rica is being targeted as a prime location for new businesses to compete in the ever growing market. Not only is there a consumer market in Costa Rica for new businesses, but its proximity to any major U.S city makes it easily accessible. Finding qualified employees is an easy feat as recent graduates are well-educated, and likely bilingual.
The boom in new business start-ups help to increase employment rates, and with more money being circulated within the economy, consumer spending goes up, along with the prices for consumer goods and services.
Pura Vida
is a way of life, literally translating as "pure life". However, Ticos constantly use the saying interchangeably with "thank you", "you're welcome", "hey", "what's up", and "goodbye". Aside from the busy center, the pura vida way of life is easily noted. People in Costa Rica seem more relaxed, and move to their own tune. Also note: Tico time.
True to the pura vida lifestyle is Tico time. Ask your Tico friend to meet at 6pm, and you'd be none the wiser to expect them at 6pm. For some visitors, this can be a tough transition. However, once you ease yourself into the true lifestyle that's promoted, you'll understand how the system works. You can't rush a beautiful life, so get used to the phrase pura vida and manifest it.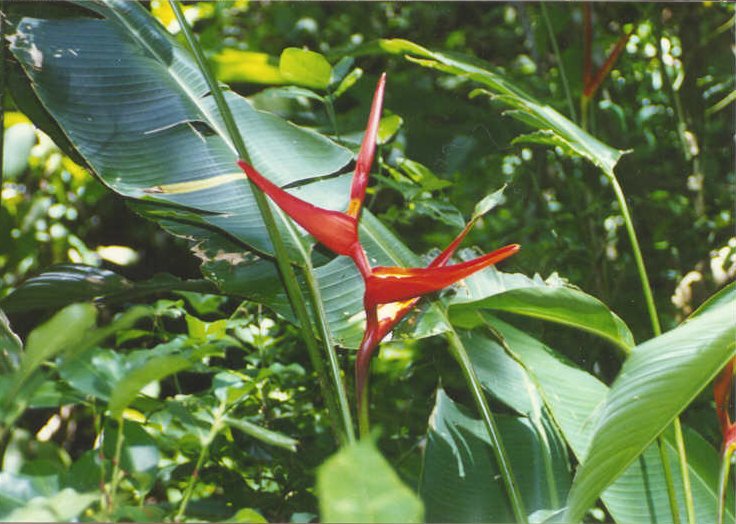 The traffic in the capital city of San Jose is pretty much horrendous. Peak hours between 8am and 6pm Monday-Friday are the busiest times for commuters traveling to and from work and school. Try crossing at an intersection without a traffic light–I dare you. A 30 minute drive can easily take 1.5 hours, throwing all pura vida vibes right out of that rolled down window as you become a target for drivers looking to release their road rage
Outside of San Jose doesn't really get any better. While leading in the conservation of the Earth's natural resources and protected national parks, the country's infrastructure suffers. Driving from one province to another makes it almost impossible to ever take a straight road. Instead, your route is usually altered, sending you in a different direction before being able to go the right way again. The capital is the center point of all destinations, making it an unlikely place to avoid, as much as you might want to.
Prostitution is Legal
Costa Rica does not promote sex-tourism as a reason to visit, however, it may be a reason to visit. With legal registration, sex workers are able to obtain medical services and carry around ID cards to prove satisfactory examinations. Not all workers take advantage of these medical benefits, so safe to say, you're entering at your own risk.
Though prostitution is legal, procuring a worker or acting as a third party (pimping) is not. Still, there are many websites dedicated to promoting adult and exotic vacations which hardly receive any backlash due to the low visibility form of pimping in this way. There are also hotels in various parts of the country where you can find any number of ladies hanging out in the lobbies, waiting to be of service.
Tap Water is Safe to Drink
The tap water in Costa Rica is generally safe to drink in major cities and towns, but varies throughout the country. In more rural areas, the tap water should be boiled before consumption. About 99% of the population has access to drinking water, however those living in poverty have less access due to the disproportional distribution system. With no funding from the government, Costa Rica's main water supplier, AyA, faces a huge financial burden as it continues to be the leading supplier in the rural sector.
Due to improper use of the water supply and low levels of rainfall last season, AyA will announce a rationing plan by July 2017. Proper conservation and the use of water-saving techniques will help to slowly reverse the effects of droughts in affected areas, and eventually expand services to 100% of the population.
98% of Electricity is Produced by Renewable Energy
In 2016, Costa Rica went more than 250 days relying solely on renewable energy. Almost 75% of the renewable energy was powered by hydro, followed by geothermal energy, wind, biomass, and solar. Less than 2% was powered by geo-fuelled thermal power-plants.
Though powering almost 100% of the country using renewable energy, hydro energy proves to be a big concern for the environment as the dams, which are required to create hydropower plants, can alter the organic eco-system, and in turn negatively impact local communities. Costa Rica has since worked to expand its wind power installations, which will result in less dependence on hydropower in the future.
98% Literacy Rate (Due to the Abolishment of the Military)
When then President, Jose Figueres, renounced the military in 1948, it was decided that a portion of the previous military funding would be allocated to education. Today, Costa Rica spends a MINIMUM 6% of the total GDP on education, making it the most advanced education system in Latin America with a 98% literacy rate among the adult population.
Public education is granted to all students and by law children ages 6-13 are required to attend. Thereafter, students have the option of either continuing academics for 5 years before college, or attending a technical institution for 6 years. 85% of students attend English courses throughout their studies placing high value on language learning.
It's a Small Country That's Hard to Get Around
The need for vast improvement in Costa Rica's infrastructure makes it difficult to get around by car. Though a small country, you'll find that limited highways, tunnels and bridges make it difficult to travel to some of the country's top destinations. However, you can rely on public transportation to get where you need to go, and at a much cheaper price than a rental.
Being that San Jose sits in the center of the country, all bus systems run through this city. You can catch a bus at Tracaopa to get to Puntarenas, or Gran Terminal Del Caribe if you're interested in checking out the Caribbean Coast of Limon. Volcan Arenal, Costa Rica's most famous volcano and national park, is located just north of San Jose and easily accessible by Terminal 7-10. The same terminal can also get you to Jaco, Guanacaste, or even Nicaragua for an international trip. There are bus routes to almost anywhere in the country from San Jose. Just prepare for a bus that may not have A.C, and up to 5 hours without a rest stop.
Accounts for 6% of the World's Biodiversity
The small country accounts for only .03% of the Earth's surface, yet contains almost 6% of the world's biodiversity Situated between the Pacific and Caribbean coasts, and boasting diverse landscapes, a variety of species are able to thrive. Costa Rica is home to over 1,200 species of butterflies, 54 species of hummingbirds, 6 out of 7 sea turtles, and 2 species of sloths.
Another factor which positively impacts Costa Rica's thriving wildlife is their active stance in environmental sustainability. Costa Rica has signed over 45 international environmental treaties aimed to conserve and protect biodiversity and endangered species. Various organizations have been developed to promote and enforce the conservation and sustainable use of the land's biodiversity through scientific research, education and recreation.
There's Something for Everyone
With diverse landscapes ranging from rainforests and waterfalls, to volcanos, mountains, beaches, and jungles, there's no shortage to the kinds of visitors that seek to travel to Costa Rica. Those looking for a pura vida beach vacation can lounge along the Pacific or Caribbean coast, while those with an appetite for can try their hand at any of the for waterfall rappelling, zip lining, and bungee jumping; Nature lovers can hike through various terrains and track the variety of wildlife they witness along the way.
Costa Rica also has a large expat population for those who find themselves so enthralled with the country that they just can't leave. It seems to be an easy transition as the country has adopted a slight Western view to complement the Costa Rican culture. In turn, Costa Rica provides services which makes it easy for expats to learn the language, indulge in the cuisine, and adopt the pura vida lifestyle.