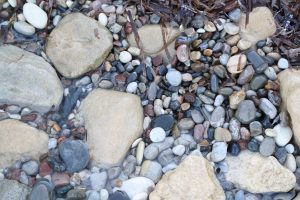 After another epic yet challenging trip in Jordan followed by the stresses of travelling in Lebanon I was more then ready to go somewhere and 'do nothing'. However, one never really knows if your perception of a relaxing destination will actually meet your expectation once you arrive. Time and time again I've been disappointed when looking for the "perfect" place to relax – a place that is not overly touristy, has a good vibe, is surrounded by natural beauty yet has enough amenities to satisfy a tired traveler while not having to work to hard to find food, lodging or the natural beauty.
I flew into Lanarca Airport, took the airport shuttle to Limmasol and because it was a weekend day, buses were far and few between. As a result I hired a taxi to take me the last 16 clicks to Pissouri. When writing about a beautiful location it is easy to fall into the generic place of using 'stumbled upon' to describe finding a regional gem. Truth be told, I didn't actually randomly stumble upon Pissouri – although I suppose I initially stumbled upon this quiet part of the country when browsing online maps and seeing comments from a few visitors who had already visited Pissouri.
I chose Pissouri for one primary reason, it appeared to be a quiet place to simply eat, drink and relax and extinguish the constant movement of my travels the past two weeks. In this regard, Pissouri has been the perfect antidote. It is later in August and the weather is ideal. Waking up every morning is like Deja Vu. The sun shines through your window shade – you step out to examine the day. "Yep", you say to yourself again, "bright blue sunshine like the day before and the day before that."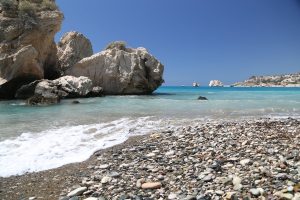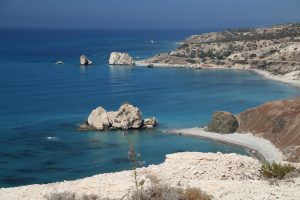 A 'perfect day in paradise goes like this' – wake up late, like 10am. Duck into the pool at Pelakanos Apartments (before everyone else does). Walk a minute or two to the tiny Tarantos Car Rental office and rent a car. Take a short drive to the Foutas Family Farm stand and load up on fresh grapes (the area is known for table grapes) and tiny figs. Then take another short drive into old Pissouri and stop by Perrys' for a Greek Salad and some sea food – topped off with the pleasing local dessert wine specialty Commandaria. Spend at least 2 hours here. Chat with Perry and or the staff – all are extremely friendly and gracious.
Make another short drive back to Pelakanos Apartments for more sleep – an afternoon siesta if you will.
Then head out to Kyrenia Beach Bar for a late afternoon/early evening shot of alcohol – perhaps accompanied by some fresh seafood. And if its windy watch all the kite surfers in action just down the beach from the bar.
Or head west on the old road – following the coast line a short drive from Pissouri. A short section until about Aphrodite Beach and Petra tou Romiou is visually stunning featuring jagged white rocks, pebbly beaches and the blue waters of the Mediterranean. Also here is the story of Aphrodite, bred through centuries of mythology – her birthplace. The Sanctuary of Aphrodite can be visited nearby – but not much remains of this temple founded in 1500 BC.