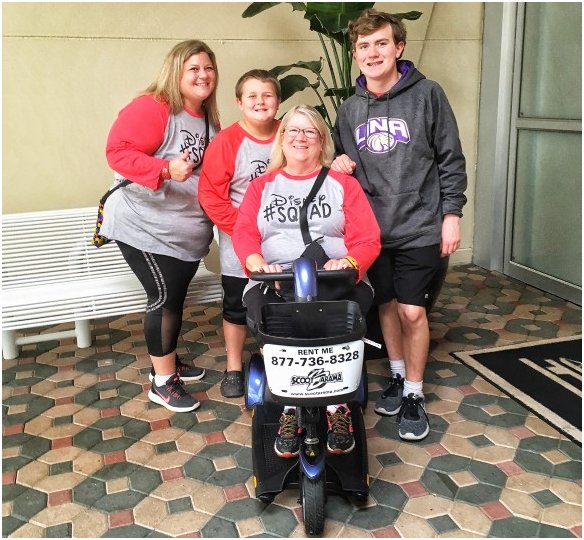 What are mobility scooters?
Mobility scooters are personal electric vehicles designed to aid the mobility-impaired. They're design to emulate the mobility of wheelchairs, but are usually utilized by people capable of a certain level of personal freedom. They are generally known as Electric Conveyance Vehicles (ECVs) or Power Operated Vehicles (POVs). Non-electric mobility scooters are less common, sometimes used by the 50-60% of wheelchair users who still have the ability to ambulate.
How do you differentiate an Electric Wheelchair from a Mobility Scooter?
When considering an electrical wheelchair rental or electrical scooter rental, you might have a few questions. You will be able to distinguish which product is excellent for your needs by understanding these distinctions.
One of the main differences between an electric scooter and electric wheelchair is the way that they're operated. Mobility scooters comes outfitted with handle-bars attached to a tiller, you press on a throttle to move forward or reverse. Another distinction is that the amount of wheels. A mobility scooter uses four or three wheel combination, whereas the electric wheelchair includes a minimum of four wheels occasionally six. Electric or powered wheelchairs includes two drive wheels which are large and between four and two smaller wheels called casters for stability.
What are the different types of mobility scooters?
Mobility scooters typically comes in three different class sizes.
Standard
• Max weight capacity – 300 lbs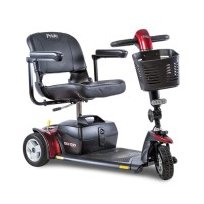 Medium
• Max weight capacity – 375 lbs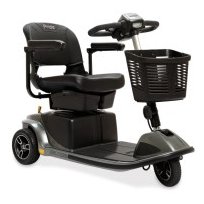 Heavy Duty
• Max weight capacity – 500 lbs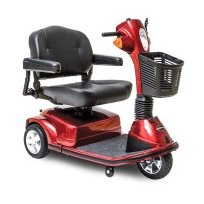 Can mobility scooters be disassembled?
When a mobility scooter can be disassembled or otherwise altered to fit into a vehicle for transport, it is generally referred to as a Transportable Electric Scooter. The majority of transportable scooters are designed to fit into the trunk of mid-sized to full-sized vehicles. Minivans are ideal for transportable scooters because of their generous trunk space, in addition to their low ground clearance, which aids in transitioning the scooter in and out of the vehicle.
Crossover SUVs are similarly preferred, though full-size SUVs are not — their increased height make them ill-suited for scooter transportation, along with many models' reduced trunk space due to a third row of seats.
Only standard and medium-size scooters are recommended for transport in standard passenger vehicles. Heavy duty scooters are generally too heavy to be manually lifted. It is recommended that a vehicle equipped with a ramp or hydraulic lift be used to transport this classification of scooter.
How much do mobility scooters cost?
The cost of an electric mobility scooter fluctuates depending on manufacturer, size and characteristics. They are generally priced anywhere from $300 on the low end to well over $4,000. Heavy duty models are the most expensive due to a larger drivetrain, a sealed transaxle, a reinforced steel frame, industrial flat-free tires and foam-infused molded seats. The most affordable scooters typically come in a three-wheeled configuration on a much lighter frame, with simpler, more basic components throughout.
If you're looking to buy a mobility scooter, we recommend you stay in the $1,000-$1,500 price range. As far as manufacturer, you can't go wrong with Pride Mobility — they are an industry leader with generous three-year drivetrain warranties, and all their products are made in America.
Can I rent a mobility scooter rental (ECV) in Orlando, Florida?
Renting a mobility scooter rental in Orlando couldn't be easier. There are several electric scooter rental companies in the Orlando area. I personally highly recommend Scootarama. They offer several different affordable models for rent according to your height and weight. For example, a standard scooter rental for the theme parks is $30 per day without a deposit. They also allow you to make advance reservations, all of their scooters are theme park approved.
How do you maintenance a mobility scooter?
Battery Care
The battery is the most important component of an electric scooter. It should be charged every night regardless of use.
Avoid the Rain
The majority of mobility scooters are water resistant, but this doesn't mean they are waterproof. It's advisable that you shield your scooter's top console during a rainstorm to prevent damage.
Drive Slowly
Regarding safety, driving a mobility scooter is no different than driving a passenger vehicle. It is highly recommended that caution be used at all times to avoid costly property damage or personal injury of the driver or bystanders.
Lubrication
Ball bearings or similar components are used to keep your wheels moving freely. These components deteriorate over time, which could lead to noisy operation and the eventual breakdown of the scooter. Again, similar to passenger vehicles, regular maintenance checkups are highly recommended. A Google search or recommendation from your scooter's manufacturer will lead you to qualified professionals who can keep your scooter running at its most efficient.
Conclusion
Designed to aid those suffering from a broad spectrum of mobility impairments, mobility scooters come in a wide variety of sizes and capabilities. From small three-wheeled models for occasional use to larger industrial models for those who require assistance wherever they go, there are makes and models designed for virtually every impairment and purpose.
Such is also the case regarding cost, with a vast array of options suited to nearly every budget. Similar to passenger vehicles, it generally follows that the bigger the scooter, the bigger the price tag — and costs can rise exponentially if a passenger vehicle outfitted with a mechanized ramp or lift is required for transport.
Electric scooter rental businesses are abundant throughout Orlando, Florida. Renting from an off-site company is less expensive than renting from Universal Studios theme park itself. If you have additional questions concerning ECV mobility scooter rentals please refer to the Disney Scooter Rental Guide.
Whatever classification of mobility scooter you decide upon, regular maintenance is best left to the professionals. In addition to local repair shops, many sales outlets offer maintenance and repair packages that will help keep your mobility scooter in top condition for years to come.