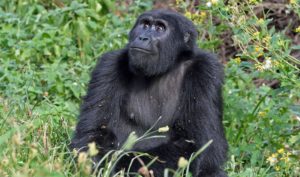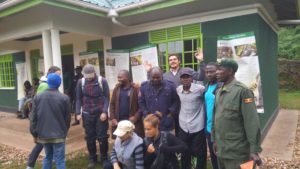 Imagine you have a friend that has just come back from Uganda after successfully completing their gorilla trek in either Mgahinga gorilla national park or Bwindi impenetrable forest national park. Even before you ask them about their trip, with excitement they go ahead and share their gorilla trekking experience with you.
They tell you about the landscapes, the greenness of the country, the weather, the people and everything that made their trip so amazing. So you end up picking interest in gorilla trekking and given the fact that your teenager heard the review of the trip, they are also wholesomely into gorilla trekking in Uganda.
You then go ahead to have a little talk with your family and come to a conclusion that this is the kind of trip you wish to go for. With the contacts shared by your friend who has just had a successful gorilla safari in Uganda; you reach out to the tour operator who shares with you the gorilla trekking protocol that seems unfavorable to your teen.
But they share with you the good news about the possibility of your child trekking gorillas even though they are not 15 years old. But before you go gorilla trekking with a minor in Uganda, what do you need to know about gorilla trekking with minors in Uganda? Here are a few things to put into consideration.
You can only Trek with your child who is below 15 years in the same group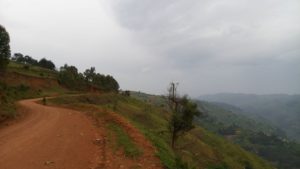 The maximum size of a gorilla trekking group per day in Uganda is eight people. If you intend to go gorilla trekking with a minor in Uganda, it is only possible if you are going to trek gorillas of the same family.
Therefore, there is need to secure permits in the same gorilla trekking sector. If you are considering the months of July, August, late December and January; you might have to secure your permits at least 6 months in advance to be on a safe side.
Gorilla trekking in the above sighted months is often very competitive. Some dates in the months of July, August, late December and January are usually fully booked at least a month or two before.
The Special Gorilla Trekking minimum Age is 12 years to 14 years
The official minimum age for gorilla trekking is 15 years. However under special arrangement with Uganda wildlife Authority with the consent of the parent or guardian, a child of 12 years to 14 years can go gorilla trekking.
However there is a very high likelihood for a 12 year old and a 13 year old request for gorilla trekking in Uganda to be rejected. Uganda wildlife Authority reserves the final rights to choose who they allow to trek gorillas in Uganda outside the 15 years cap.
Fourteen year olds can easily get the approval from Uganda wildlife authority to go gorilla trekking as long as they are travelling with their parent or guardian.
You Are Fully Responsible For Whatever Happens To Your Child During the Trek

Anyone below 15 years, is not officially allowed to trek gorillas in Uganda. The same guideline stands in Rwanda and the Democratic republic of Congo. In order for a child below 15 years to trek gorillas, you will have to write consent to take full responsibility in case anything happens to your child during the trek.
Gorilla trekking becomes very unsafe once someone has a desire to touch or pose with the mountain gorillas. Sometimes minors are not good at taking instructions more so if they are always pampered by their parents. There has not been an incident of a mountain gorilla harming someone who has respected the issued guidelines.
Therefore, if your child is not good at taking instructions from neither you nor anyone else, it is wise not to take them for gorilla trekking before they hit the standard age limit.
Make Provision For A Sedan Chair
It is usually gorilla trekking for the elderly that requires a sedan chair. This is because sometimes it is impossible for old people to go for a long trek and for that matter; they usually opt to getting carried on a sedan chair until they find the mountain gorillas. Sometimes, they can get off the chair and other times they remain seated on their sedan chair.
With that said, your child can also be carried on a sedan chair to ensure that they will not misbehave in the presence of the gorillas. At least they will remain seated on their chair and just watch from a distance. However this comes on an extra fee that can be foregone if the child simply treks.
Uganda is the Only Option for Trekking with Minors Below 15 years
Virunga national park in the Democratic republic of Congo and Volcanoes national park of Rwanda do not have any arrangement where a minor below 15 years can trek the mountain gorillas. This implies that Uganda is the option in case you wish to trek gorillas with a minor below 15 years.
It should be noted that most travelers usually wait until their children make 15 years to trek gorillas in Uganda. However a reasonable number of travelers have used made use of the 14 years gorilla trekking window in Uganda.