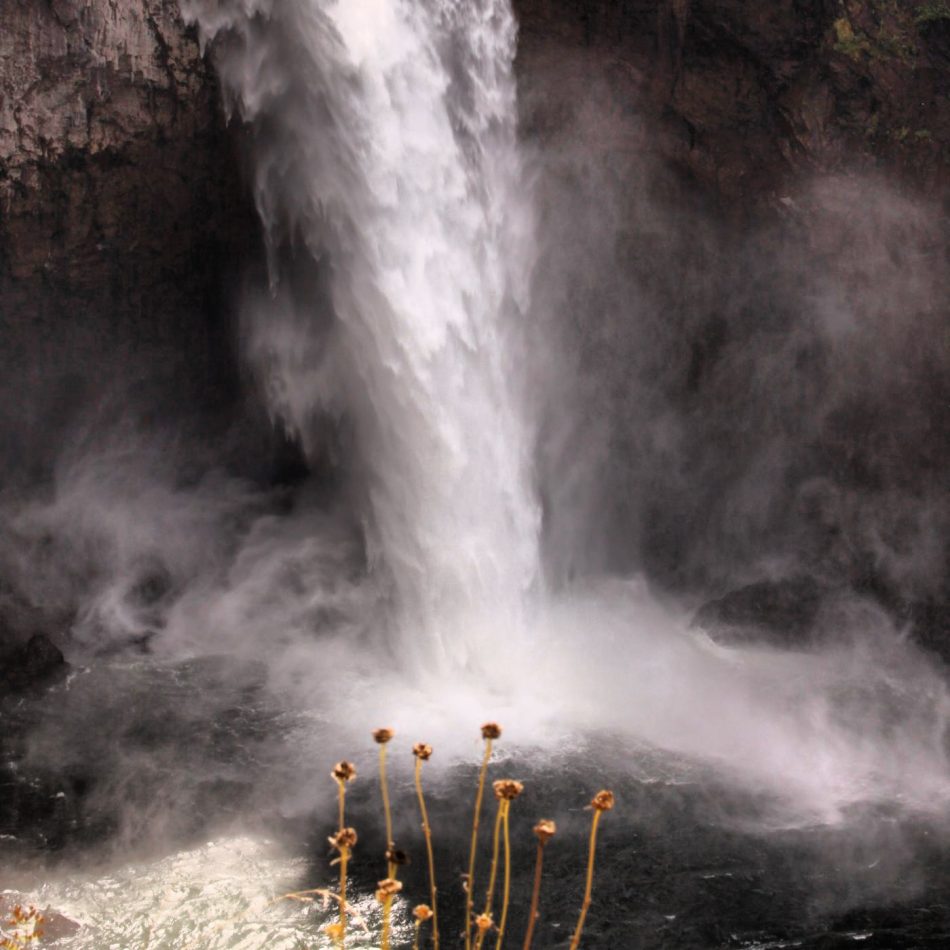 July and August are great months to visit Seattle. The weather is generally mild to warm and there usually isn't much rain (as one knows, Seattle has a reputation for rain much of the year). We took my friends car which he kindly let us use for a few days and headed out of town. Our goal was the Snoquamish Falls – a massive drop off of water that one can view from several viewpoints. Lovely. Except we were so tired from jet lag we ended up sleeping like hobo's on the nearby benches.
Next up was the little town of Carnation – a one stop light town. With a timely approach – we arrived just in time for their Tuesday Farmer's market. I love little Farmer's markets like this – only a handful of vendors with entirely locally grown or raised products. It is worth a trip here this time of year solely for the fresh and very tasty berries. Awesome ripe blueberries and raspberries just picked were in abundance…fruit that needs to be consumed quickly – especially the raspberries which were melting in the mouth.
We were roped in by a lady who has been selling fruit wine for 20+ years. A real chatterbox, we couldn't drag ourselves away from her booth. She enjoyed talking about her special Pineapple Cantaloupe wine and other unique fruit wines.
We are looking forward to our drive up to Vancouver tomorrow.