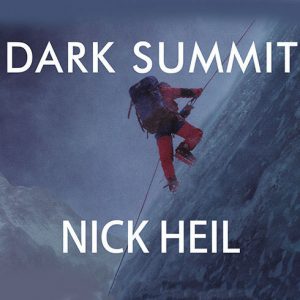 Dark Summit by Nick Heil Ten years after the infamous events of 1996, another climbing season on earth's tallest mountain produces controversy. If you enjoyed Into Thin Air (see below), you will surely be gripped by the clutches of this book.
It is a fast paced read in which you are quickly immersed in the world of extreme altitude mountaineering and the fine line decisions that climbers & guides have to make on the spur of the moment.
A Beck Weathers type survival story is one of the uplifting parts of this book.