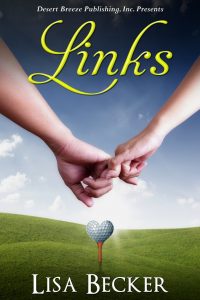 Enter Charlotte Windham, originally the ugly duckling of her school harbored a crush on Garrett Stephens the school's athletic jock. She was even hired as a private tutor to help him improve his grades. He never had an inkling of her interest in him.
Now some 15 years later in an unlikely twist of fate Charlotte and Garrett come into contact again at a restaurant in Los Angeles. Charlotte is no longer the awkward ugly duckling that she was in school. She has transformed into a gorgeous creature – one who is an accomplished novelist. And she has had corrective eye surgery so she has lost the glasses.
Garrett is also successful – still an athlete he pursued golf and is current a professional golfer. However he is suffering what is likely to be a career ending injury.
Will this budding romance between Charlotte and Garrett work out? The story alternates between first person with both Charlotte and Garrett telling their sides of the story.
To purchase this book