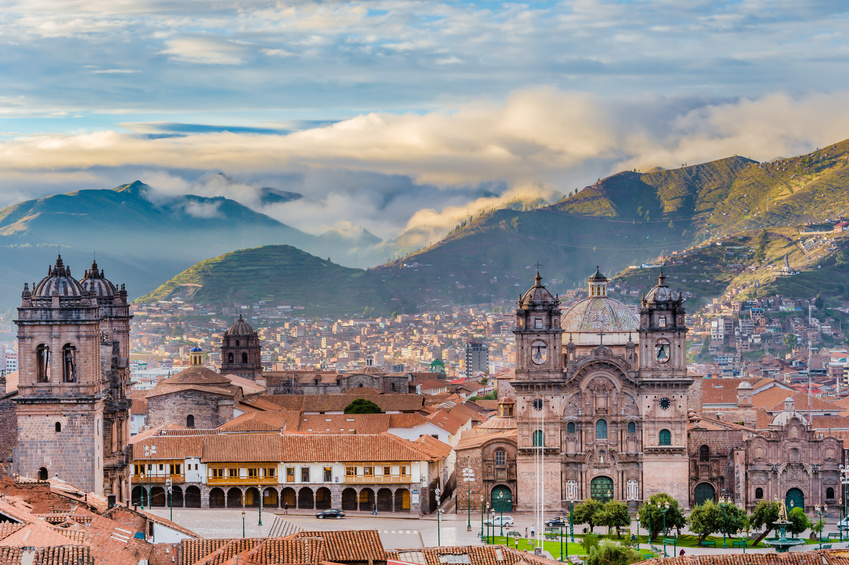 These are only a few of the hotels I am familiar with in Cuzco. Please email dave@pon.net if you have any comments or additions to this list.
Amaru Hostal is located between San Blas and the Main Plaza. Nice courtyard for relaxing is available. For more information visit their website: www.cusco.net/amaru/index.htm
El Balcon Hostal is located in a building that dates from the year 1630. The building looks like a typical "California Mission", white washed walls, tiled roof and nice wood railings on the second floor.
Del Prado Inn is very centrally located near the main Plaza del Armas (main square). The rooms are nice, clean, homey and well decorated. There is a Peruvian restaurant on site. Visit: www.delpradoinn.com

Hospedaje Tumi is located at 6 Cuartones N 245 PHONE: 244413 – This hotel is one block from the main square – they have 24 hour security, and hot and cold water 24/7. For budget travelers this hotel is about as cheap as you will find and its clean and safe also. They also have kitchen facilities, laundry and postal service. Two stories. Very nice courtyard with chairs and benches for sitting and reading. Bathrooms are shared. One of the bathrooms is quite cramped as it is located under a sloped walkway.
Hospedaje Turistico San Blas – www.perucontact.com/es_peru/HospedajeTuristicoSanBlas_593.html
Hostal Caceras is very centrally located at Plateros 368 and is very cheap – approximately 12 soles per night. The showers tend to dribble and may not always have hot water – although one or two showers are dedicated to having hot water. At times I heard large rats running above my head in the ceilings. The staff is friendly, they will do laundry, there is a phone that sporadically works on the premises. The hotel is several stories and there are many bathrooms available. It surrounds a central courtyard – it is located about 1.5 blocks from the main plaza. The rooms are very clean even though the main building has seen better days. Some of the rooms appeared to be undergoing renovation. PHONE: 22-8012
Hostal Marani – www.hostalmarani.com/english/hostalmarani.html
Hotel Monasterio del Cuzco is the place to stay in Cuzco if your budget can afford it. This used to be an old seminary dating from the 17th century. Now its a member of the Leading Hotels of the World. Two nice courtyards are contained within its walls, a bellman out front to help you in, and several great restaurants are located within side. Nice shops are located within the vicinity of this hotel, although they tend to be more pricy then other shops selling similar items elsewhere in Cuzco. For more information visit their website at: www.monasterio.orient-express.com
Loki Hostel www.lokihostel.com
Piccola Locanda is a B&B catering to Italian tourists. This is a very nice clean comfortable B&B. They also offer tours. Please visit their website for more info: www.piccolalocanda.com