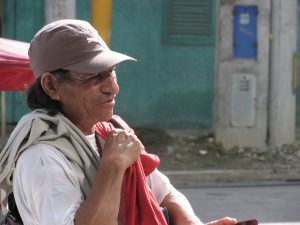 Iquitos, Peru is the largest city in the world not connected to other cities by roads. It is located in eastern Peru deep in the heart of the Amazonian rainforest – next to the great Amazon river. The only way to reach Iquitos is by plane (which is the fastest and most direct), or by a boat up from Brazil along the Amazon river, or by bus and then boat if one is coming from western Peru.
The Amazon river supplies nearly one quarter of the entire world's freshwater – it is an amazing site and dominates the Iquitos area with its primary channel along with numerous tributaries. It is a massive swath of never ending brown water flowing towards the Atlantic ocean.
Iquitos was founded in the late 1700's by Jesuit missionaries. Much later, the city underwent an economic boom fueled by the rubber industry. Then a little later oil and gas discoveries sparked another economic recovery – now tourism in part helps sustain the local economy. However, due to its rather isolated nature, Iquitos is less frequented by tourists then other South America and Peru destinations.
Several attractions are worth visiting within the city – but the region's primary attraction is the jungle and the Amazon River. Read on for more information about visiting Iquitos, Peru.