Watts & Compton lie in the southern shadow of Los Angeles and are both separated from each other by the 105 freeway. There is a lot of history in this part of Los Angeles. The Watts Riots of 1965 started here – the command center was located at the corner of Compton and Nadeau streets (still there). What is now Bethune Park at the corner of 61st and Hooper Ave used to be a gathering point for the Black Panthers. The history and neighborhoods really come alive with tours by former gang members at LA Gang Tours – view our article and tour experience here: LA Gang Tour
More information will be added to this page about both Watts and Compton as we make additional trips here.
Watts Towers or Towers of Simon Rodia are located just north of the 105 freeway – get off at Wilmington Blvd to 108th Street and then follow the sign. These towers were built by an Italian mason, Simon Rodia over a period of 30+ years during his spare time. At one point he sold the land to his neighbor and just left, never to return.
The actual towers are built of structural steel and mortar and are very ornately decorated. This is a small park run by the state park system. Tours are given during the day – if you are here after hours you can certainly see the towers and walk around them. The Watts Towers Art Center is on site (purchase tickets for the guided tour here).
Parking is either in the small parking lot on site or along the side street (dead end) that runs in front of the towers. A small park sits behind the towers – look at the markers in the concrete; there is a historical timeline of the history of Watts, starting thousands of years ago.
For more information visit: www.wattstowers.us
The blue line metro cuts through this area in the north to south direction (above ground metro) and the green metro cuts through in an east/west direction.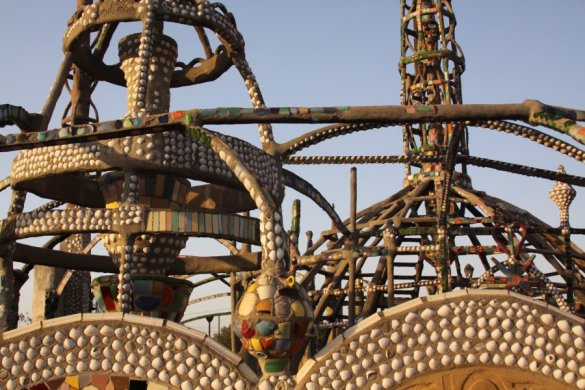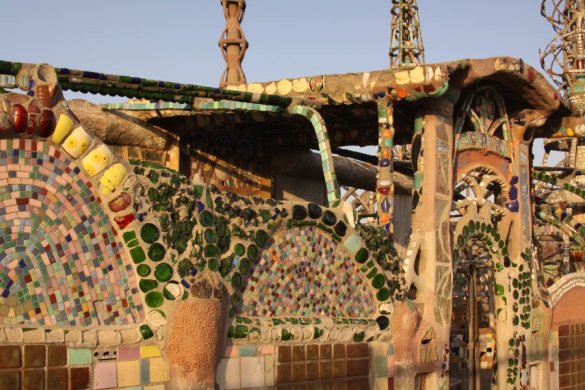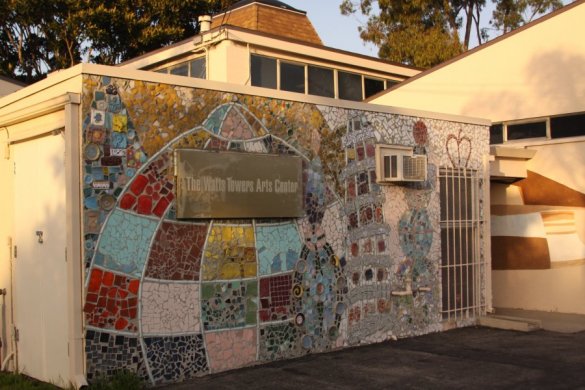 Tomorrow's Air Museum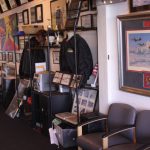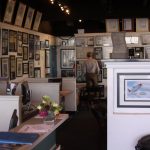 is located at the Compton Airport at 961 West Alondra Blvd. Founder Robin Petgrave established the museum in 1998. He has long been involved in aviation having run a flight school at this airport and a tour company, Celebrity Helicopters. The museum itself is a large one room collection of flying memorabilia, photographs, articles and a celebration of various flying accomplishments. Highlights also include photos of the Tuskegee Airmen – the first all-African-American fighter squadron and information about Bessie Coleman – the first African American women who became a pilot; she had to go to France to learn how to fly.
Robin is an inspirational leader in the community. He created after school programs for students to educate and interest them in aviation or educate them about going into fields of engineering – focusing on technology and science. A cad lab and other learning materials are available for students at the museum. Music videos, and other filming often ocurrs at the hangar near the airport – Open daily from 8am to 8pm.
Local Food
We like visiting Watts for some of the small basically "home" or street vendors that you can find here. There is a large Hispanic population in both Watts and Compton. One such small taco stand is on Wilmington Ave in Watts (on the West side) next to the small 109th Place street. Their soft shell tacos are quite tasty not to mention very cheap! Take away or sit down seating available. It helps if you can speak some basic Spanish.
Another place we enjoy is El Senor Taco located at 1517 E. Florence Ave. This small Hispanic restaurant offers a variety of authentic Mexican food. They have a very nice Menudo (tripe soup) only served on the weekends and good Horchata (drink). Spanish is the preferred language of choice here.