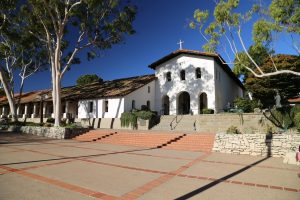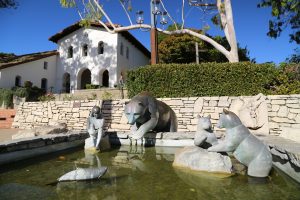 This mission is often called the 'Prince' of the missions. It was named for the 13th century saint, the Bishop of Toulouse. The church is still in operation. The tile roof is the first of its kind used on the California missions. They used tile instead of wood or thatch because often they would be faced with flaming arrow attacks by the Indians.
There is an excellent museum that contains a large collection of Chumash Indian artifacts and memorabilia from the early settlers. Open from 9 to 4:30 from mid June to September and from 9am until 4pm the rest of the year. Phone number is (805) 543-6850.
Located in downtown San Luis Obispo at the end of Monterrey Street at the intersection of Chorro. Nice place to relax along the nearby creek – and good starting point for walking around downtown, exploring shops and various creekside based restaurants or bars.
For more information visit their website: www.missionsanluisobispo.org