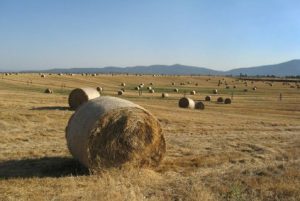 Some of these attractions are within Coeur d' Alene while others are within a short drive. All are listed in alphabetical order.
Cruises depart from the Coeur d' Alene city pier with varying departure times depending on the day and time of year. Allow at least 2 hours on the water. A Sunday brunch cruise and a Monday sunset cruise are also offered.
Floating Wood Marina is the world's longest floating marina measuring 1.2 kilometers; it is made out of cedar planks. Starting from near the Coeur d' Alene resort, it passes around the marina extending to the other side of the resort. At one point the walkway ascends and forms a small bridge. The middle of the walkway contains several potted plants and a few benches for relaxing and watching lake activities.
Garnet Digging is offered at the Emerald Creek Garnet Area. Did you know that Idaho and India are the only two places in the world where Star Garnets are found? These gems range in size from sand-size particles to a golf ball or larger. Gem quality stones are also found. Expect to become quite muddy and messy when digging. Visitors need to purchase a permit – which allows one to dig in designated areas only and take up to 5 pound of garnets daily. The yearly limit of garnets is 30 pounds or 6 permits. You should allow at least 4 hours at the garnet site.
Allow 3/4 to a full day from Coeur d' Alene. The garnet site is located about 60 miles south east of Coeur d' Alene. Please bring rubber boots or old tennis shoes, a shovel, change of clothes, a bucket for removing water, and a screen box for washing the gravel. Some of this equipment can be rented on site. Open Friday through Tuesday from 9am until 5pm from Memorial Day weekend through Labor Day. For more information call (208) 245-2531 or write to:
St. Joe Ranger District
P.O. Box 407
St. Maries, ID 83861
Hiawatha Rail Trail opened in 1998. This is a significant drive from Coeur d' Alene but can be done in a day if one leaves very early. Two days is a more reasonable estimate. The trail starts or ends depending on which way you ride from St. Regis, a small town in Western Montana. St. Regis is next to the 90 Freeway and the bike ride heads west from there. About 60 miles of trail are already in place including thirteen miles within Idaho. These thirteen miles are nearly all downhill. Shuttles pick people up at the bottom of the downhill and return them to their vehicles.
The trail follows an abandoned rail road track. The highlight of the ride is a 1.7 mile long tunnel that winds under several thousand feet of mountain. The temperature is around 40 degrees Fahrenheit in the tunnel. Sometimes you are able to see deer inside licking minerals off of the walls. So far bears and mountain lions have not been spotted inside any of the tunnels. The 13 mile Idaho portion features 11 tunnels, 9 tall steel trestles and of course the gorgeous Rocky Mountain scenery.
HOBO Cedar Grove Botanical Area , a self-guided nature trail is located near the garnet mine. This 1/2 mile trail winds through old growth cedar forests. Other hiking trails are also available in the vicinity. Call (208) 245-2531 for directions and more information.
Museum of North Idaho is located at 115 Northwest Blvd. This museum depicts the history of Kootenai County. Some exhibits include information about early transportation, logging and mining. Allow at least 30 minutes. Phone (208) 664-3448. www.museumni.org
Mountains of North Idaho are known for their excellent summer selection of wild huckleberries. Depending on the time of summer or early fall one can pick ripe huckleberries at different elevations. The early ripening berries are found at lower elevations, and the later ripening berries are found at the higher elevations. The best berry picking is often on disturbed ground; for example, old logging roads. Huckleberries like a decent amount of sunlight so the sweeter berries of course will be in more direct light. The primary berry picking season is from mid June through late October.
Huckleberry bushes grow about 1 to 5 feet in height and the berries look a bit like a blueberry. If you haven't seen a huckleberry before I would not recommend just going out into the woods and picking and eating any berries that you find. Find someone who has picked them before or familiarize yourself with pictures of the berries. Huckleberries are one of the primary sources of food for grizzly and black bears. See the information in our Glacier National Park section for what to do if confronted by a bear or mountain lion. Happy berry hunting. Visit: www.northidaho.org
Old Mission is located about 18 miles east of Coeur d' Alene just off of Interstate 90, constructed in the early 1840's by Jesuit priests and local Indians. The first mission was built about 35 miles south of the present location. The site was later changed because the original building was subject to flooding. Now it is housed on top of a small hill. The mission is the oldest standing building in the state of Idaho. Each August 15 the Coeur d' Alene Indians return to celebrate the Feast of the Assumption.
The visitor center is a good stop for first time visitors. Visitors can take advantage of picnic tables and walking trails.
Silver Mountain is located in Kellogg about 25 miles east of Coeur d' Alene on the 90 Freeway. Take exit number 49. The world's longest gondola operates here. It is 3.1 miles long and rises 3,400 feet to the top. From the top of the gondola one can see into parts of Canada, Montana, and Washington state. Also very popular in the winter for skiing. The resort attracts mountain bikers, hikers, and mountain top enthusiasts during the summer. The gondola takes 16 minutes to the top, culminating at an elevation of 6,000 feet. Once arriving at the summit, take your picture with Big Ben. He is the world's largest Clydesdale horse. He is 19 and 1/2 hands high and weighs 2,600 pounds. For more information call (208) 784-0821 or (208) 783-1111. www.silvermt.com
Silverwood Theme Park is located 15 miles north on the 95 Freeway. This freeway crosses the 90 Freeway near Coeur d' Alene. The park features an antique airplane museum, steam train, roller coaster, and a log flume. Choose from 20+ rides including the stomach wrenching, hair raising 55mph wooden roller coaster. The park is open daily for most of June, all of July, and all of August. In May, September, and October they are only open on the weekends. The closest small towns are Athol and Chilco. For more information call (208) 683-3400 ext. 3. Visit: www.silverwoodthemepark.com
Shopping Centers. The Silver Lake Mall is located 3.5 miles north on the 95 Freeway. This mall contains an Emporium, JCPenney, and a Sears. Factory outlets are located in Post Falls, just west of Coeur d' Alene. Take exit number 2 in Post Falls. The shops are located near the Coeur d' Alene resort (which is the "home of the floating green". The shops near the resort are located in a covered area in a mall-like setting and include several antique stores, gift shops and clothing retailers.
Bike Riding. North Idaho is also a summer destination for many people. Cranky Gulch is a popular ride. From the town of Wallace drive to King Street and then turn on Placer Creek Road. The road will become dirt; then drive uphill until reaching a left hand only turn. Take it. This is called Dry Gulch Road – follow it uphill for about 4 miles. This will eventually reach Slate Creek Saddle.
After reaching the first intersection head west (right) up a steep hill on a narrow road. This road will become single track as you begin to climb. Park the car at the bottom of this hill and begin the bike ride. Be in good shape as this is a steep climb. For trail maps and more information call (208) 777-7701.
Lookout Pass Ski Area Copper Lake also features some of the best mountain bike rides in the northwest.