Wat Thai Los Angeles – Every Sunday at Wat Thai there is excellent Thai food cooked by the outdoor vendors. Sometimes there will be additional events at the Wat such as dancers or musicians performing Thai music.
The best time to visit this temple is during major Holidays such as the Songkran Festival (Water Festival) in mid April or the Loy Kratong Festival in Mid November. During these times – the amount of food vendors swells considerably, there are many people at the Wat, and additional activities are located on the temple grounds. For more information please visit: www.watthai.com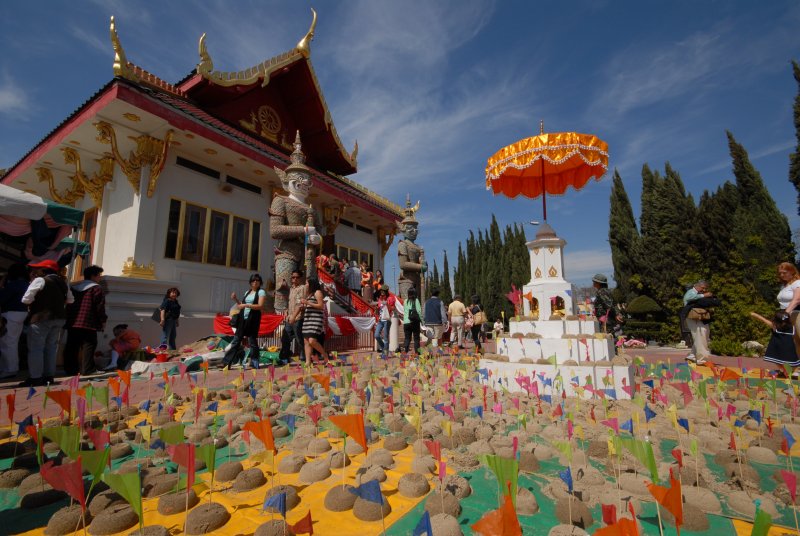 Read our extensive Los Angeles Article Here!