Fisher Fruit Farm Ripon – There seems to be very very few fruit farms in California's great Central Valley that pick their fruit ripe. The C&R Fisher Fruit Farm located in Ripon, CA – (outside of Modesto) is one of the few farms that sells right from their own orchards. This small permanent fruit stand is located on the north side of the often super busy Highway 120 (the road that leads up to Yosemite Park). }
Parking is on the dirt – either in front of the stand or on the side (next to the grapevine that has been growing here for years). Discounts often given if you buy a certain number of pounds. Prices tend to be quite reasonable.
They often sell fruit ready to eat as well as fruit that needs more time to ripen. They sell some of the sweetest freshest fruit we have eaten from the Modesto area. Please visit their "Fruit Info Sheet" below for contact information and dates when the individual varieties of fruit are ripe.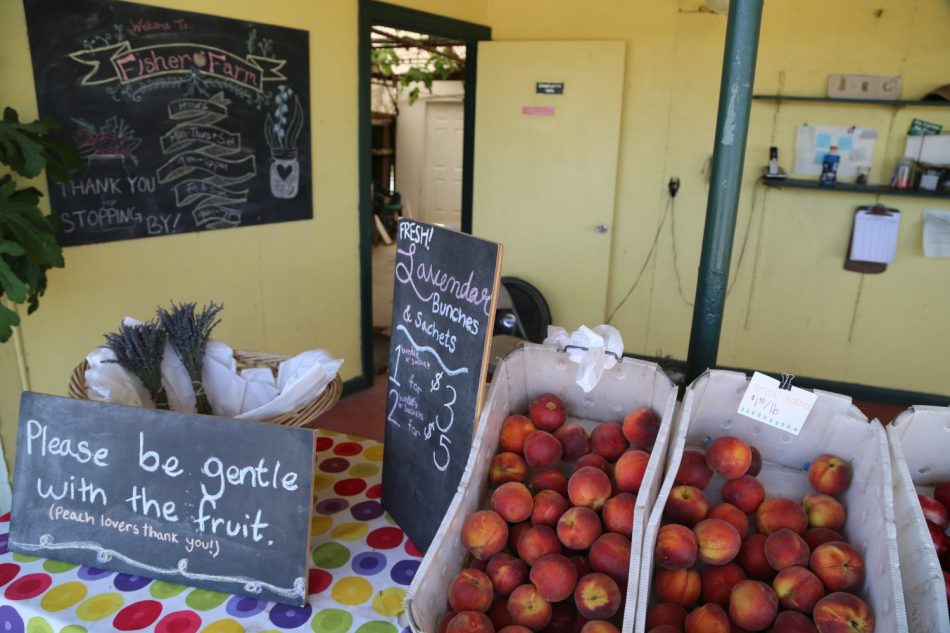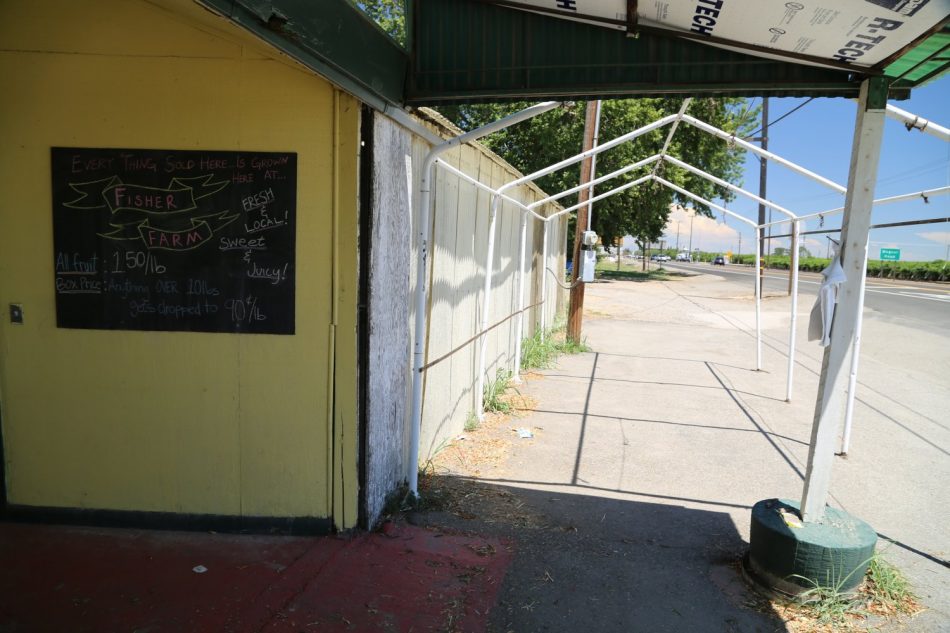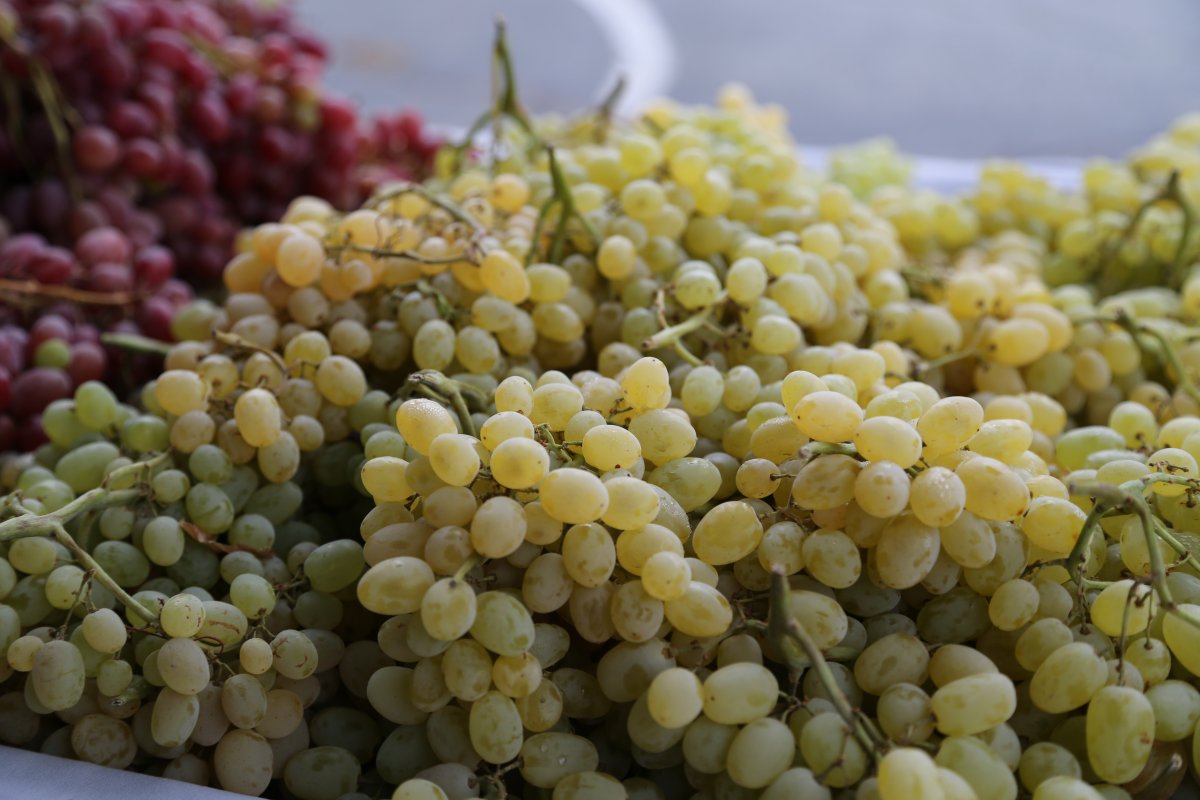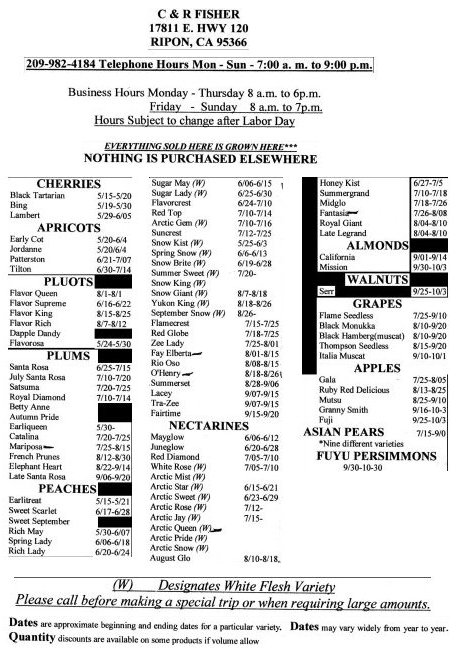 Read our Modesto Fruit Article Here