Africa has always been a special place to me. It's the salt of the earth, an untouched land and a place that is so rare from anywhere else in the world. Not many travellers have come to Africa and not been melted by the beauty and magnificence of this place. 
Mesmerising golden sunsets, incredible wild animals, the good will of people and monumental vast landscapes. There's no denying that Africa is a huge continent and if you are thinking of travelling here – you will be spoilt for choice on regions to explore. My favorite country in Africa is Tanzania. Tanzania is known to be one of the prettiest countries in Africa and for good reason. Tanzania is a hub for travellers because of its incredible National Parks, rich wildlife, picturesque landscapes, abundance of mountains and its tenderness of locals.
Tanzania also has a higher population of lions than anywhere else in Africa. There are around 14-15,000 lions that roam here. (There are around 23,000 lions in the wild so you can see Tanzania has more than their fair share). Because of the expansive National Parks – lions have space to live well and travellers have a big choice of places to observe these noble creatures. The National Park that has the largest population of lions is the Serengeti.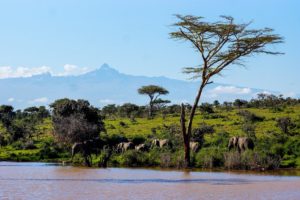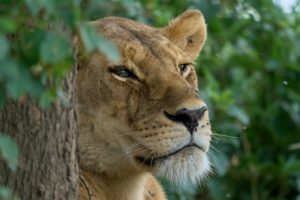 Being an avid traveller as well as creating my own unique adventures for my travel company BornWild – I love wild animals as much as I love travel. Through the vehicle of adventure travel, I proudly support wildlife conservation through various projects. Lions, in particular, are my favorite wild animals. I have studied the conservation of lions as much as I can in my spare time. Even though I have never 'officially' studied it at school. I try to soak up every little piece of information I get from reading the news to conservation articles and everything in between. 
Whenever I travelled in the past, I always felt the need to make a positive impact to wild animals. After all, I was in their land, their territory and it's only right that if these beautiful animals give me the enjoyment of observing them then I should do something to contribute to their lives, in return for contributing to mine. 
A while back, I started thinking about using an adventure as a carrier to learn about Lion Conservation and put my thoughts into action. Many people dream about going on a safari in Africa but also have a keen interest to make a difference at the same time. The beauty of my  adventure would be to shine a light on lion conservation whilst enjoying a trip of a lifetime. Travellers would still discover a Tanzanian safari but with a unique perspective. 
My African Lion Safari takes travellers on an epic route through Tanzania and embarks on one of the most extraordinary journeys in Africa. Experiencing Tanzania for the first time, travellers will get to experience the most beautiful points of interest like the Great Migration, the most beautiful National Parks and excursions that travellers will only get to encounter through this adventure, not to mention the varied and incredible wildlife they will see too. 
Aside from this, I wanted to give travellers a special opportunity to learn about lion conservation from the real experts. We will be accompanying one of the world's leading lion conservation organisations to broaden our safari experience too. If I could make any dream come true, it would be to encourage my travellers to help lion conservation through this trip and beyond, in the outside world. 
As a keen 'safari-goer' like myself, I have written below some valuable tips on '5 Things to Know Before Going On an African Safari': 
Follow the rules and respect the animals you see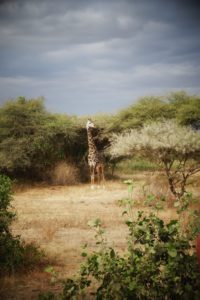 When going on an African safari – although it can be super exciting, It is also important to remember that the wild animals you see are wild and unpredictable. Having gone on many different safari's with varied levels of safari companies – I always recommend going with a reputable safari company who not only have great reviews but respect the animals and their environment and demonstrate this on their game drives.
It's all too enticing to request to get closer to the animals for that one picture-perfect shot but for them it can feel too close for comfort. 
Choose to do a unique excursion
Safari's can be relatively samey so I really recommend digging deep to find excursions that are a little different from the rest. Whether that be safari'ing on horse or joining a nature walk with a local tribesman – use your adventure to its best potential and enjoy a unique experience that most don't encounter. 
Offset your emissions
I've recently started offsetting my emissions when I fly. The great thing about doing this is that it can go towards helping the African environment. It's also extremely affordable and you'll be making a huge difference. 
Try camping in the wilderness to experience the true Africa
Rustic camping in the wilderness and under the African sky is an amazing and  thrilling experience, which I highly recommend even if it's just for one night. Hear the real african sounds at night and feel as close to the earth and animals as possible – you can't beat a night in nature under the stars. And if you are feeling really daring – why not try sleeping open-air if you get the chance? 
Visit a reputable conservation organisation whilst there
I can't recommend this enough. Visiting a conservation organisation has contributed to some of my fondest memories of past safari's. Not only do you see and learn about the animals up close, you also get a unique perspective on conservation and in the animals home territory too. If you have the time – it's definitely worth it!