As a child, whenever my parents told me we were going on holiday I became really excited, not only for the destination, but for all the stops that we'd make along the way. It's tradition in our family that when we travel, that we stop at a farm stall to purchase organic vegetables and fruit, biltong and delicious farmstyle pies.
So now I'm going to share with you four of my favourite farm stalls along the N2 in the Western Cape that my family and I have stopped at over the years en route to our various holiday destinations along the Garden Route. I hope that you too will enjoy these stops like my family and I did, and make your own wonderful memories.
Peregrine Farm Stall, Grabouw
Peregrine Farm Stall along the N2 in Grabouw is my favourite stop in the Western Cape. We usually stop here for lunch when driving to Wilderness National Park in the Garden Route for a break from the city. Here, you'll find the most gorgeous pies filled to the brim with delicious fillings such as chicken, chicken and mushroom, plain steak, pepper steak, or my favourite, spinach and cheese. If you don't enjoy pies as much as I do, then other options include pizza slices with generous toppings, and straight-out-the-oven muffins and quiches. A myriad of treats await that will keep you going until you reach your holiday destination.
Peregrine has three options for visitors, a sit-down restaurant, a deli (where we buy our pies as mentioned above) and a fresh produce market that sells vegetables and fruit from surrounding farms. An assortment of freshly baked breads, jams, honey and preserves, and the usual chips, sweets and cooldrinks can be purchased too.
Address: N2 & R321, Grabouw
Business hours: Monday to Friday: 7:30am – 6:00pm. Saturday and Sunday: 8:00am – 6:00pm.
Contact number: +27 21 848 9011
The Orchard Farm Stall, Grabouw
The Orchard Farm Stall, also in Grabouw, is another favourite of mine. If you have your furry family member with you in the car, then Orchard Farm Stall presents the perfect stop as they have water bowls for thirsty dogs. Orchard's, just like Peregrine, has lip-smacking home made pies that are baked in their traditional bakery. If you prefer, buy yourself an old-fashioned style bread, a jar of jam or fynbos honey, and make yourself a tasty sandwich at one of their wooden picnic tables, or have a picnic on the lush lawn. If that sounds like too much effort, take a seat at the restaurant and indulge in a tasty lunch. While you wait for your order to arrive, kids can expend some energy on the jungle gym.
Other delectable goodies to purchase that can be saved for 'padkos' inlcude croissants, scones, muffins, tarts and quiches. However, they're most famous for their cheesecakes. If you're looking for a gift to take home with you for friends and family, or perhaps for your house sitter, Orchard's has lovely arts and crafts, and other cute gifts.
Address: Oudebrug Rd, Grabouw.
Business hours: Monday to Friday: 8:00am – 5:00pm. Saturday and Sunday: 8:00am – 5:30pm.
Contact: +27 21 859 2448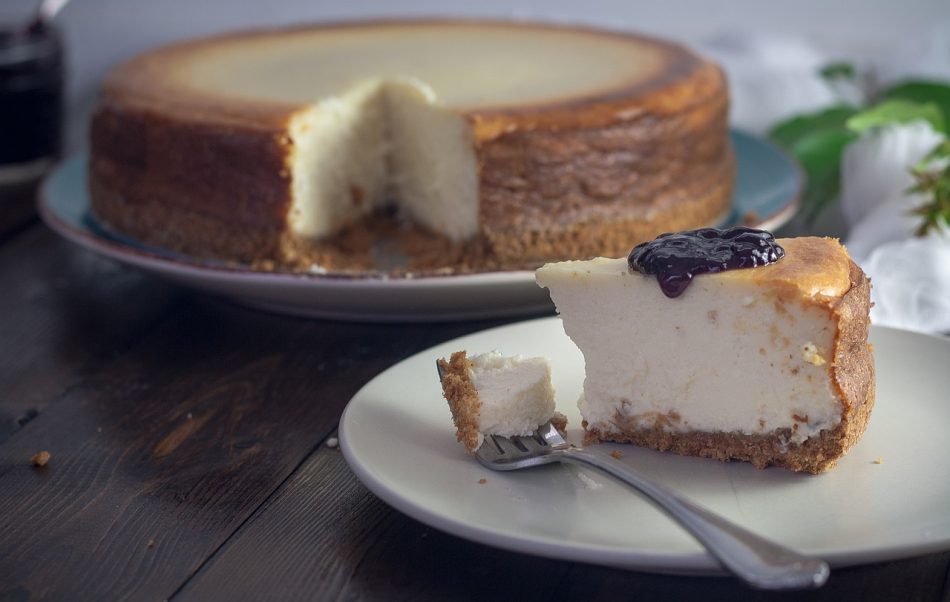 Houw Hoek Farm Stall
Houw Hoek Farm Stall is bursting with foodie delights. Here you can take your pick from melt-in-your-mouth biscuits and brownies, an assortment of pies, pillowy soft breads and scrumptious cakes.
Their pies come in true South African fillings such as:
Bobotie (absolutely delicious)
Spinach and feta
Curried steak
Pepper steak
Chicken
Chicken and mushroom
Ham and cheese
Spinach and feta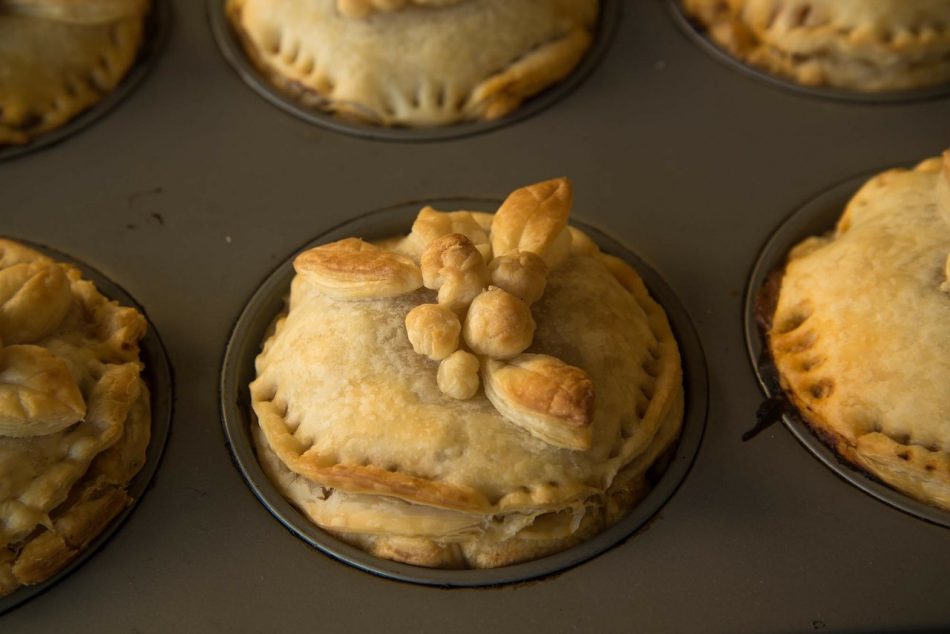 If you missed your chance to buy yourself wine for your holiday then you can purchase a bottle at the farm stall – they have quite a surprising selection. They too like the other farm stalls, have baskets packed with fresh fruit and veggies. However, what makes Houw Hoek Farm Stall unique, is that they have three dams on the property where you can try your hand at fly-fishing. If you're in a hurry, purchase trout from the freezer, or sit down at the restaurant and order yourself trout and salad for lunch. The restaurant offers visitors true country-style cuisine with a menu boasting hearty breakfasts, quiches, pancakes, homemade fishcakes and soups.
Address: N2 highway, Grabouw
Business hours: Monday to Sunday: 7:30am – 5:00pm
Contact number: +27 28 248 9015
Blue Crane Farm Shop
In what used to be an old farmhouse and dairy is now the Blue Crane Farm Shop. This delightful and hospitable farm stall is unmissable with its blue roof. Take your time and stroll through the shop as there is plenty to see and buy. Treats such as home baked rusks are an absolute must for any South African family embarking on a road trip. What is a road trip without a flask of tea or coffee with a good old rusk on the side? That's my childhood right there. Don't forget the other South African roadtripping staples such as biltong, dried fruit and preserves to take with on holiday. These delectables can all be purchased from the Blue Crane Farm Shop. If you have time to sit down at their restaurant I highly recommend you do. Choose from juicy burgers, golden brown toasted sandwiches, pies and chips, and salads.
Address: N2, Heidelberg
The Blue Crane is after Swellendam and before Albertinia on your way to the Garden Route.
Business hours: Every day from 8:00am – 5:00pm.
Contact number: +27 28 722 2651
If you are visiting the Western Cape from abroad it may be a good idea to rent a car in Cape Town. These farm stalls, except the Blue Crane Farm Shop, are approximately two to three hours from Cape Town city.