Had Freddie Mercury been around today to return to his birthplace in Zanzibar, he would find an island paradise: magnificent white sand beaches, world-class watersports, historical landmarks, extraordinary wildlife, and fantastic nightlife. He would especially love these Zanzibar attractions:
Bohemian Rhapsody at Cheetah's Rock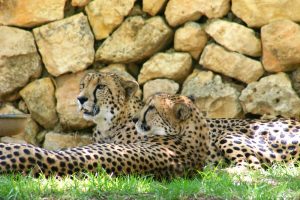 Judith Peraino, a music professor at Cornell University, teaches that "Mercury intended… [this song] to be a 'mock opera,' something outside the norm of rock songs" In fact, much of Freddie's music and life could be categorized as "outside the norm."
For this reason, he would love Cheetah's Rock, which is outside the norm of animal encounters. It is not a zoo and not a safari. Cheetah's Rock is unique and memorable, much like Freddie himself. Described by many visitors as a once-in-a-lifetime experience, Cheetah's Rock enables tourists to interact with animals like nowhere else. They can shake hands with lemurs, feed lions, play with hyenas, drink champagne with cheetahs, mingle with zebra, and much more. The environment is safe and friendly and the staff is knowledgeable.
Visiting the magical Cheetah's Rock would surely have had Freddie wondering "Is this the real life? Is this just fantasy?"
Don't Stop Me Now at Forodhani Gardens
Several years ago, on what would have been Freddie Mercury's 65th birthday, the Google Doodle to honor his life was set to the song "Don't Stop Me Now."
If Freddie would have celebrated his 65th, or any other, birthday in Zanzibar, he likely would have done it at the Forodhani Gardens, with its friendly and welcoming atmosphere.
"Tonight I'm gonna have myself a real good time;
I feel alive and the world it's turning inside out Yeah!"
Yeah, Freddie would have had a real good time at this place with meat, seafood, and fruit prepared on the spot. He would have been floating around in ecstasy with the local delicacies and the ecstatic Indian Ocean breeze.
Crazy Little Thing Called Love at Nakupenda Beach
The first time Freddy Mercury played guitar in concert was to "Crazy Little Thing Called Love." In the song, he describes this crazy little thing called love as:
"It shakes all over like a jelly fish,
I kinda like it
Crazy little thing called love."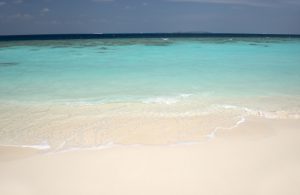 If there were a place on the island of Zanzibar that "gives me hot and cold fever, then . . . leaves me in a cool cool sweat" it would be Nakupenda Beach, which is actually an island that comes and goes based on the tide. One side is a calm sea perfect for snorkeling and the other side breaks the waves. A crazy little island that comes and leaves; one Freddie Mercury would love!
We are the Champions at Mtoni Palace Ruins
Over 30 years after Freddie Mercury wrote "We are the Champions" for Queen's 1977 News of the World album, a team of scientific researchers concluded that it is catchiest song in the history of pop music.
"I've taken my bows
And my curtain calls
You brought me fame and fortune and everything that goes with it
I thank you all"
Freddie would definitely love the Mtoni Palace Ruins, set on the beautiful western shore of Zanzibar. As the largest palace on the island during the reign of Sultan Sayyid Said, the ruins of this once-great palace and the birthplace of Princess Salme, offer visitors a glimpse into the world of the Arabian royalty.
Twice a week, visitors frequent the palace for a tour around the Mtoni Palace and the Persian Baths, which is followed by a concert and dinner in the courtyard.
A setting like this certainly gives the lyrics "…and we'll keep on fighting till the end" new meaning.
Zanzibar for Freddie
Freddie Mercury was born in Zanzibar, but grew up in India before moving to England where he found "fame and fortune and everything that goes with it." If he were still around to return to his birthplace, he would certainly find a kind of magic in the attractions of Zanzibar.
Freddie Mercury fans will love The Jafferji House and Spa, which offers a Mercury Suite, complete with "luxurious antique furniture and a sumptuous carved bed . . . and decorated in rich, bold hues." The view from the room looks down on the very streets in which Mercury used to play.