Just a ferry ride away from Bali are the beautiful islands of Gili Trawangan, Gili Air, and Gili Meno.
I stayed on Gili "T", where I put my new scuba certification skills to the test. And this was the absolute perfect location to do it! The water visibility was amazing and the ocean was teaming with an incredible variety of coral and fish.
When I arrived and checked into Gili Yoga, I was half-drugged from the dramamine I had taken, just in case my seasick-prone-side decided to rear its ugly head. And I was incredibly hot and fatigued after lugging my suitcase from the dock in the dead heat of the mid-day sun. A fun fact is that there are no motorized vehicles allowed on this tiny island, just bikes and horse carts. Which is fantastic. Except when you are about to keel over in a medicated state.
That aside, Gili T and I totally got along:
I rented a bike, and in a leisurely couple of hours, I circled the entire island. These are some of the quaint eateries, hotels, shops, and beaches I discovered along the way.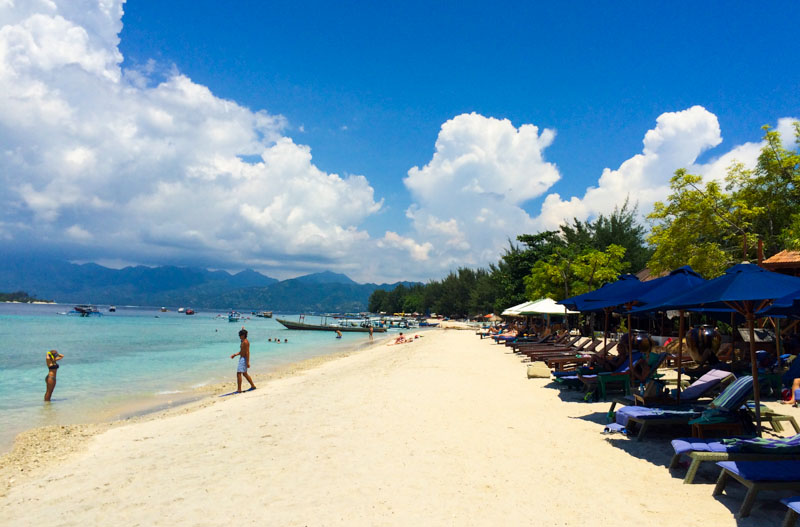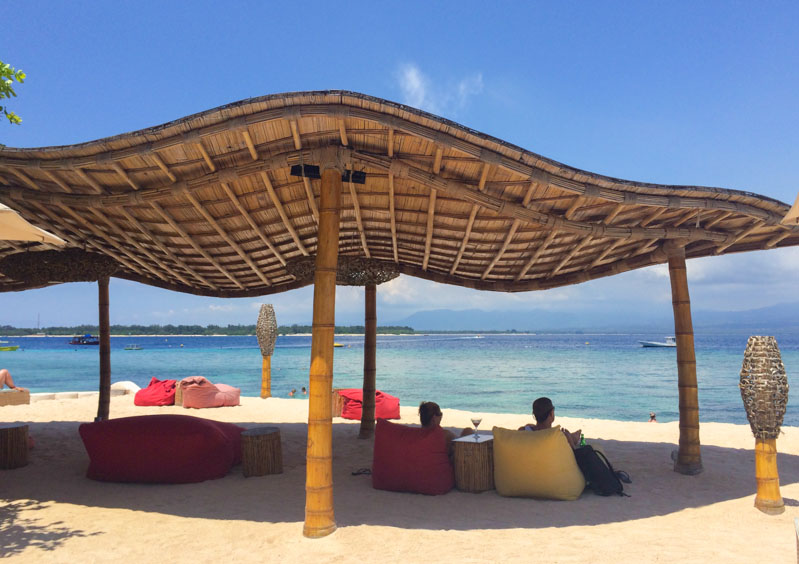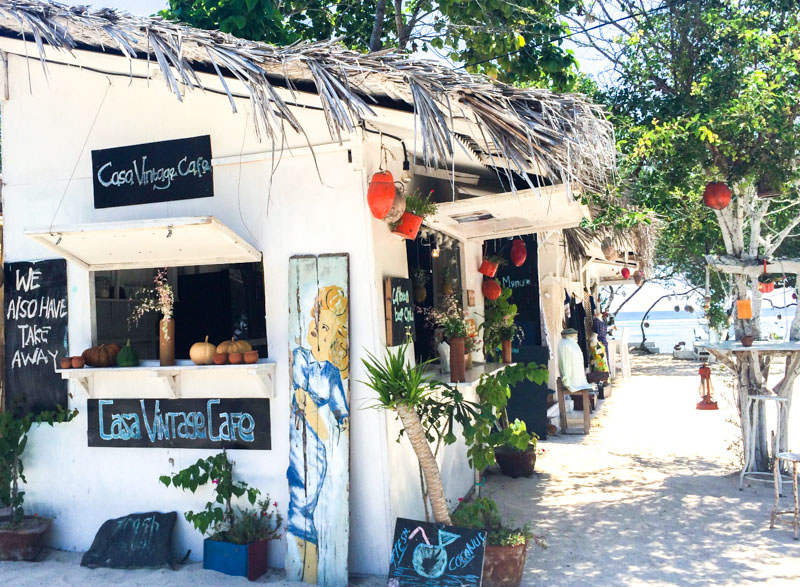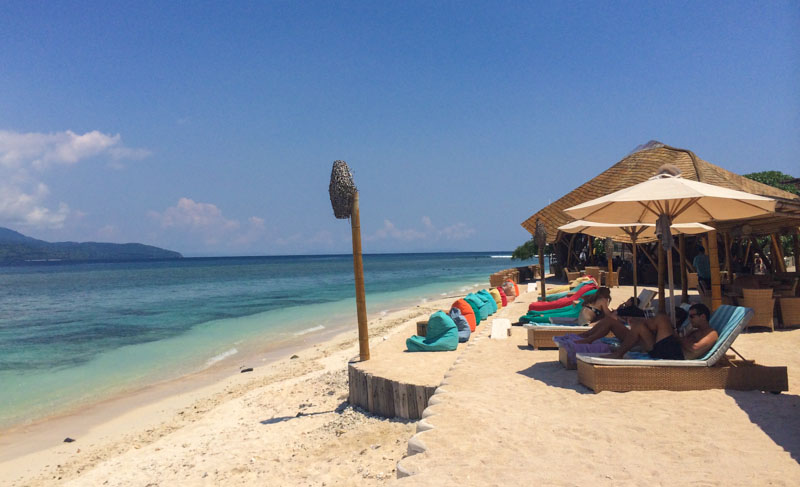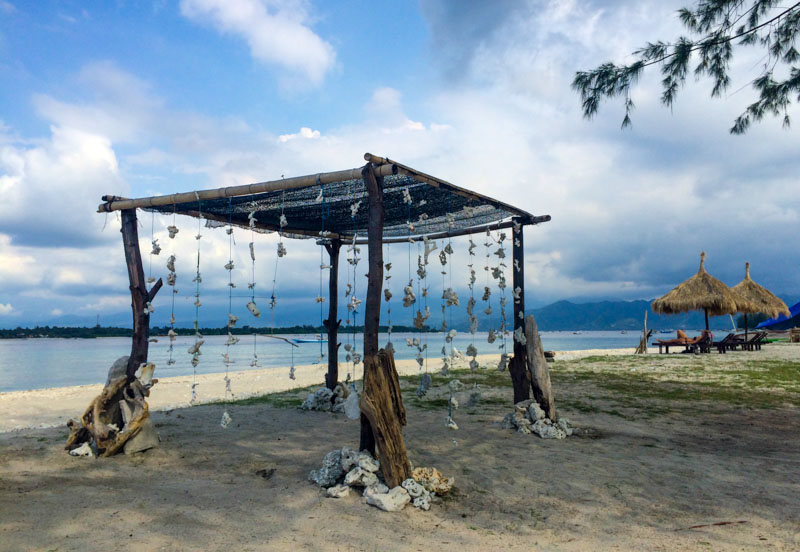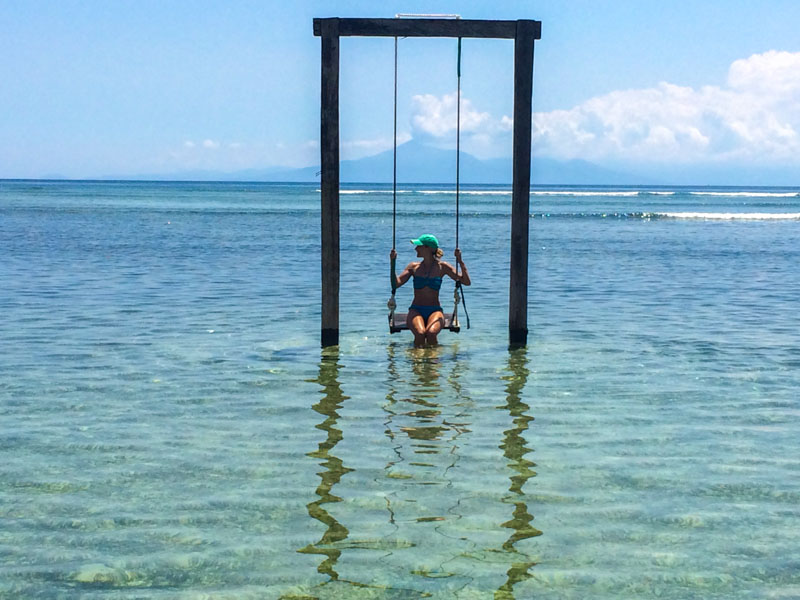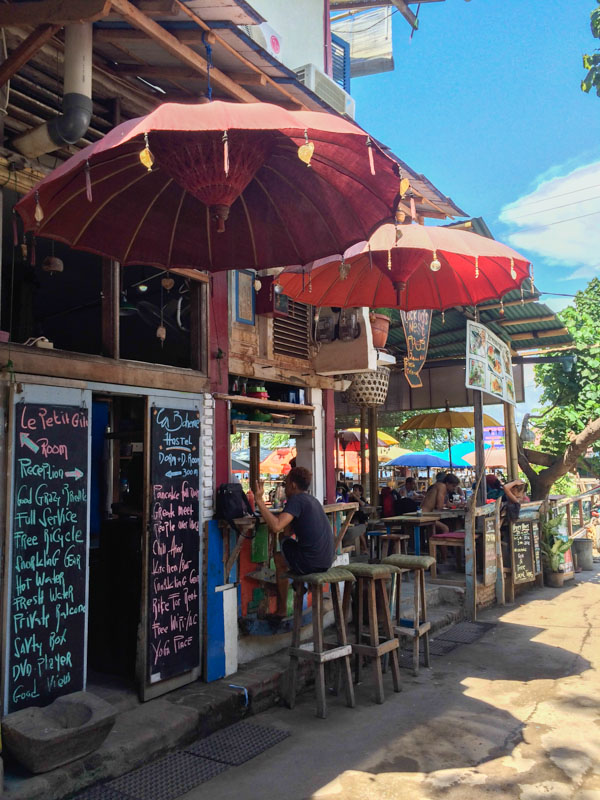 I carried my snorkel mask everywhere I went because I never knew when I might spot a turtle just ten feet offshore. I'd wade in waist-deep, duck my head beneath the water, and I'd be surrounded by as many as six hawksbill turtles feeding on the sea grass. Totally amazing.
I stopped in to get a massage for $15 or less at one of the many massage spas, whenever the urge struck. That happened often.
I spent hours in the late afternoon sun ambling along less-crowded stretches of beach, combing the sand and shallow waters for shells. This is one of my favorite things to do on any beach in the world, especially in the wee morning hours or as the sun is fading. You never know what you'll find. I entertained myself making word art with the prettier pieces of coral I found.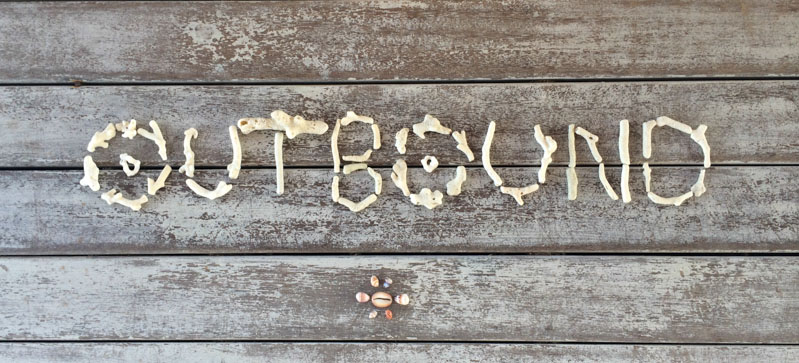 And I went scuba diving. It. Was. Awesome. Each morning, I'd wake up and walk over to Manta Dive to join the 9am dive, where we would cruise for ten minutes on a boat to one of the many nearby dive sites. On the first day, I dove Shark Point.  We descended to a 60 foot shelf, then did a drift-dive where I wanted to shout "Wheeeee!" as the current whisked me along like I was at a water park (so fun!), and then did more exploring at a 30 foot shelf. We saw three baby whitetip sharks, turtles, needlefish, anemones, lionfish, blowfish, angel fish, sweetlips, and clownfish, not to mention huge sea fans and coral. The second day I dove Manta Point, and although I didn't spot any mantas, I saw more sharks and lionfish, along with a cuttlefish, a bandit sea snake, and a bat fish.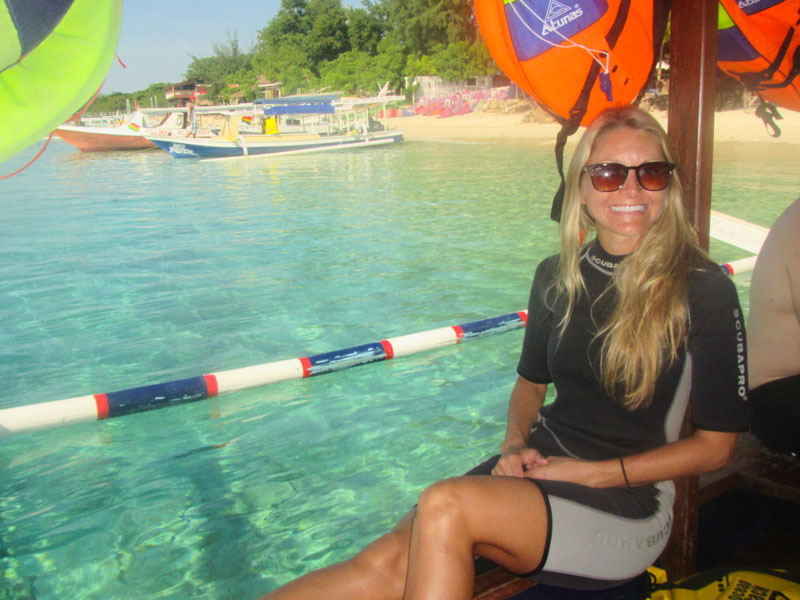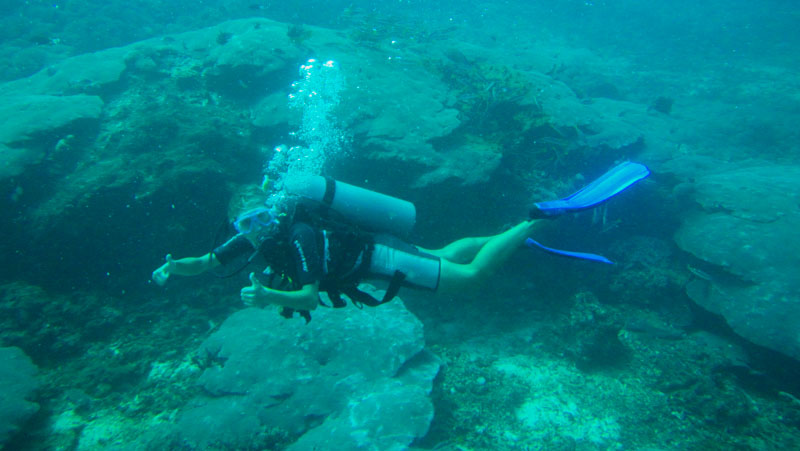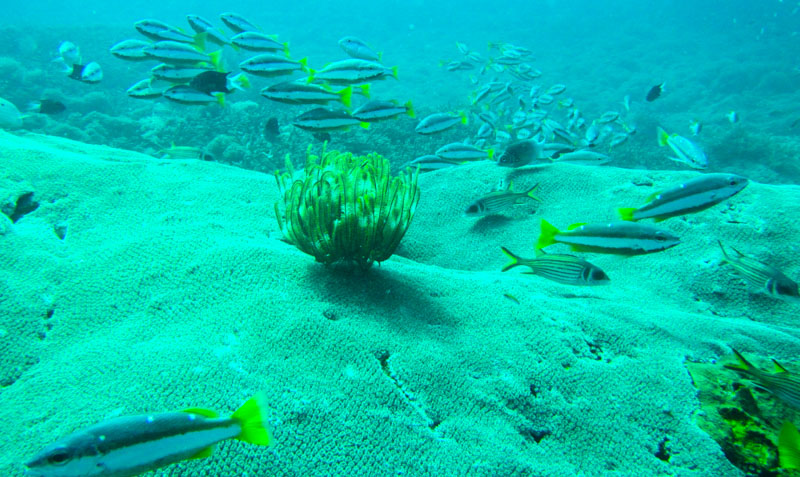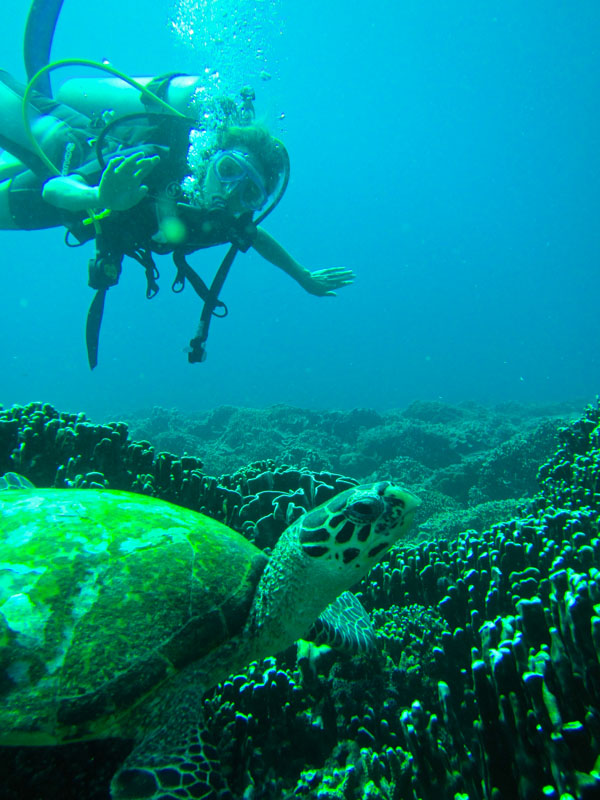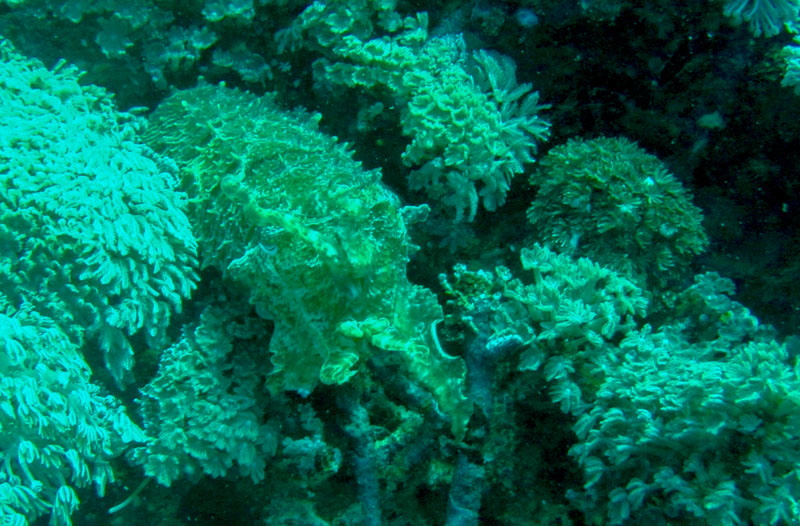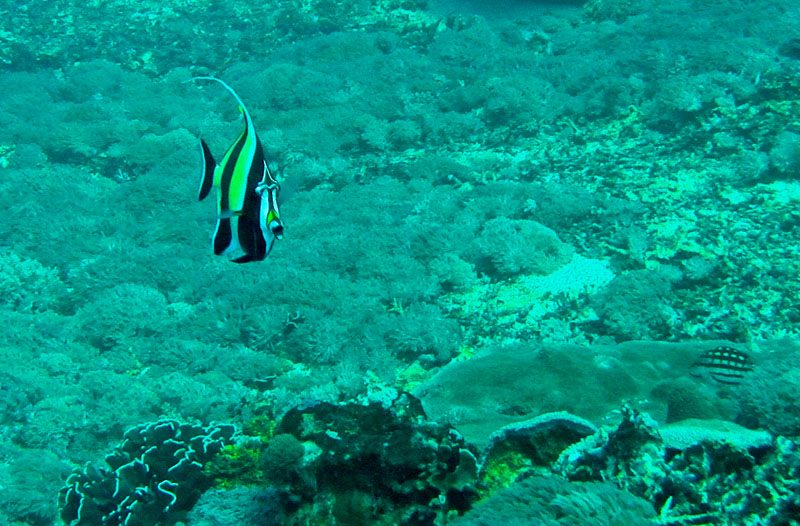 Although Gili T is known as the 'party island' of the three Gilis, I was in bed by 9pm each night. I was flying solo, and I had been traveling for almost two months straight. I was happy as a clam (pun intended) to just chill. Plus, I was a little nervous about my first dives post-certification, and I didn't want to be hungover and feel like death on the boat.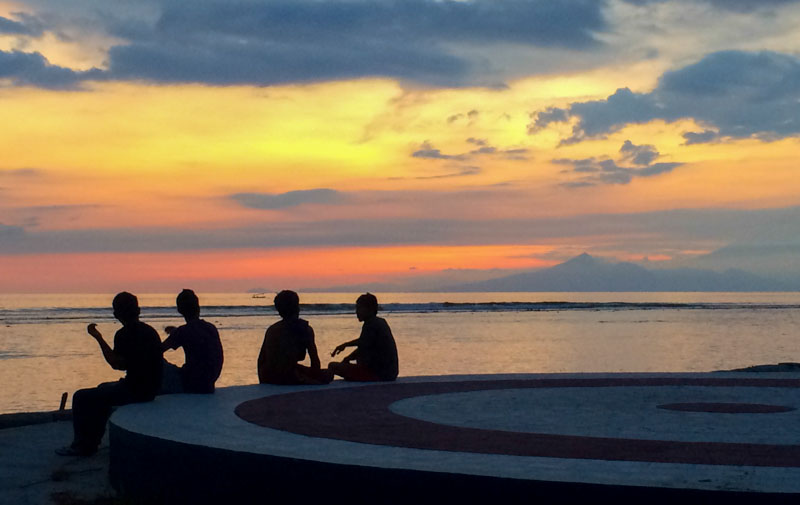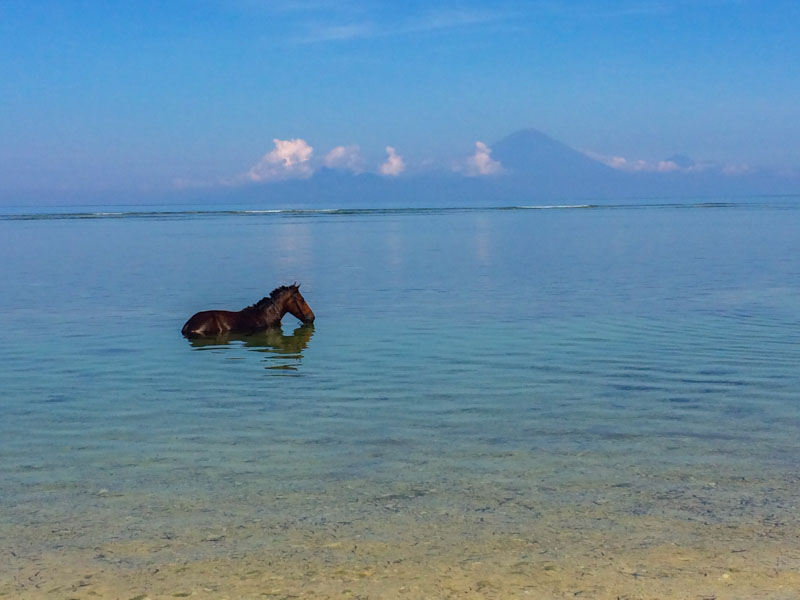 My verdict of Gili Trawangan: hooked. I would definitely return to the Gilis, and next time, I'd check out Gili Air and Gili Meno. Have you been to the Gilis? Which island is your favorite?
STAY
Although my room at Gili Yoga was fine, I probably wouldn't go back. On my bike ride, I decided I liked the south side of the island best for lodging and the north side best for hanging out during the day to swim and snorkel with the turtles. I wouldn't necessarily stay in the north as it was fairly removed from the main strip (unless you want quiet & seclusion) and there were unlit and non-bike-friendly sections of the road.
So drum roll…these south island hotels would entice me to go back: Hotel Vila Ombak and the Pearl of Trawangan.