In 2016, 209,000 expats were living in Shanghai, enjoying a lifestyle that encompasses change, innovation and technology. It's a metropolis of diversity, with a unique blend of old and new, eastern and western culture, business and play, along with a fascinating rate of development. But why else is Shanghai such an attractive option for Australian expats? Why should they go – and more importantly – why should they stay?
A thriving economy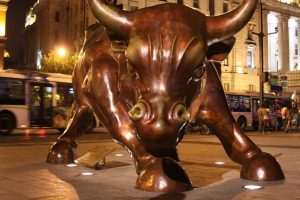 Shanghai is China's growing business capital, so it might be likely that an impressive job offer is the driver behind a move to the city. You'll be pleased to know that the 2014 Expat Explorer report issued by HSBC ranked China first for positive expat views on the local economy.
Generally, salaries in Shanghai are higher than elsewhere in China, and competitive worldwide, depending on your industry. Despite this, the cost of living remains low. The Chinese market has remained afloat amid global recession, thus making it attractive to those concerned about their financial positioning in their homeland – according to reports, Australia's economy might be underachieving.
Although roughly 25 percent of expats in China earn around $200K a year, the city of Shanghai shouldn't be disregarded for its mid and entry-level jobs. It is booming with start-ups and medium sized businesses alongside the big shot corporates. It's a great city for highly qualified professionals and specialists, but it can also be a fantastic place to grow as an intern. Shanghai's economy offers something for everyone.
Pick'n'mix lifestyle
It's not all about the money, though. Shanghai offers a bustling city atmosphere and a social life like no other. With bars open until sunrise and some of the country's most exciting galleries, impressive restaurants and high-end shopping. But you can very much take your pick when it comes to your lifestyle in Shanghai, from embracing traditional customs such as tai chi and noodle soup lunches to indulging in your favourite home comforts. As a global city you will always be able to find English language newspapers in Shanghai, and your favourite foods from back in Aus.
Taxis and western restaurants won't break the bank and are readily available, so expats may enjoy sociable evenings out regularly. As the world's fastest growing city, it shouldn't be a surprise to know that Shanghai boasts a progressive party culture, with world-class clubs and pubs full of many ages and nationalities.
Dynamic culture
Despite its futuristic feel, Shanghai has a tortured colonial history, ready to be discovered by expats through various walking tours. It can be easy to forget about the historical significance of Shanghai when sitting in a western chain restaurant. So, participating in a tour could be a positive first step upon moving to the city to truly gauge with its past.
High culture is on the up in Shanghai. With a rise in contemporary art museums, the city is becoming a prime destination for cultural art in china. This is where we see the city's passion for both old and new. Behind every trendy gallery or chic bar remains the spirit of the old city.
To travel around Shanghai is to travel around the world. Every dash to the supermarket is a new, exotic experience, and every corner of the city feels like a brand-new travel venture.
Diverse climate and surprising nature
Shanghai has more varied weather than Australia. Summer falls between June and September, and temperatures peek at around 29 degrees centigrade. Australian expats are also likely to experience more rainfall in Shanghai than at home, although daily sunshine hours can reach eight or nine in the summer.
The distinct seasons allow Shanghai's surprising amount of nature to thrive with a good mix of climate. The city may be best known for its pulsating energy but many might not be aware of Shanghai's tranquil forests. Nearby Shanghai Science and Technology Museum lives a wetland with its own ecosystem and around 180 species of animals and plants.
Positive health and wellbeing
It's important that expats adapt to a healthy lifestyle while in Shanghai, as there may be a few cultural changes to contend with. The city is a great place to be if you're looking to escape processed foods – it's very easy to buy fresh. Most streets have small fruit and vegetable stalls, and local wet markets stock fresh meat and produce. You're never far away from your favourite fusion cuisine.
Shanghai has a range of popular exercise classes that help to create balance alongside all the gorgeous Chinese foods. Zumba, boxing, spin and kettlebell are all popular classes that expats may wish to get involved in. You can also embrace the cultural calmness of tai chi in a local park for a breather from big-city life.
Regardless of whether you're taking steps to maintain a balanced lifestyle, anyone may need to access the city's healthcare service at any time. Although Shanghai's public healthcare is often deemed inconsistent, the city has many private hospitals and clinics, which tend to be high quality and English-speaking.
To cover these private costs, it is perhaps wise that expats invest in international health insurance.
The city of Shanghai has a lot to offer Australian expats. It's a city that allows one to capitalise on an attractive economy, indulge in an exciting culture and live around thrilling innovation, without moving too far beyond the comforts and familiarities of home.