Taipei City is the capital city of Taiwan, a state in East Asia bounded by China, Japan and the Philippines. It is the political, economic, educational and cultural centre of Taiwan (or more correctly The Republic of China), a modern metropolis with a thriving economy and a vibrant tourism industry. People who flock to Taipei are there for the street food, the night markets, the historical artifacts, the hot springs and its many upscale shops. If you are looking for a reason to head to The City of Azaleas, here are ten of them:
THE NIGHT MARKETS
Taipei City's night markets are a staple of the Taiwanese culture and a bustling tourist attraction. Ordinary streets and empty enclosures burst into colorful life at dusk and the activity continues up until midnight, an experience that is better seen than read about. These markets offer a wide variety of Taiwanese food, snacks, colorful accessories and clothing. Some of the more popular night markets include the Raohe night market-the oldest night market in Taipei which offers a wide variety of food, the Shi Lin market which is the largest and most famous Taipei night market, and the Liaoning market which is famous for its delicious array of seafood.
Deep Fried Mini Crabs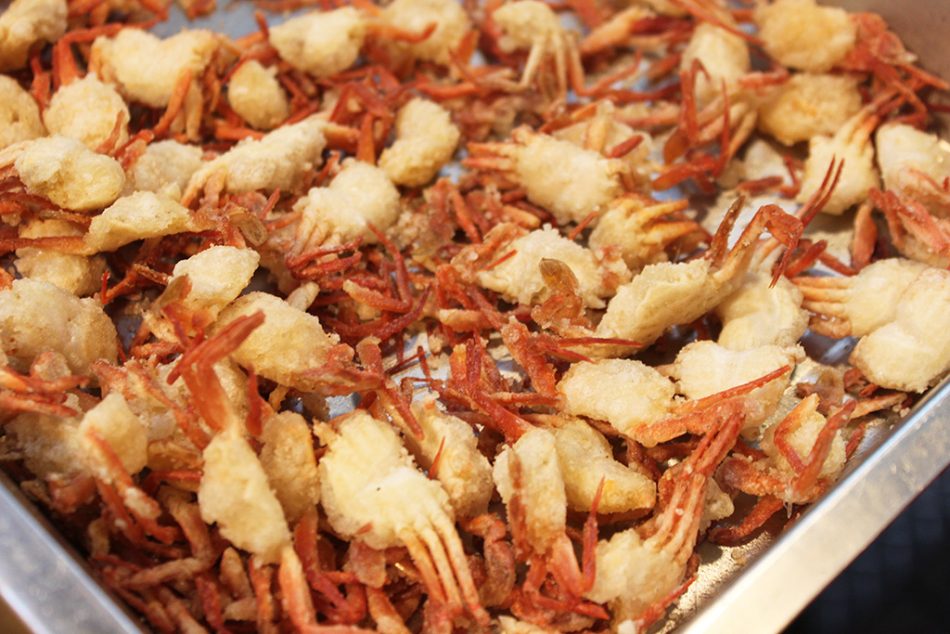 Sausages Stuffed with Rice
Candied Strawberries, similar to candied apples – my favorite!
Oyster Pancakes a Taiwanese Classic
2.
THE BEITOU HOT SPRINGS
Beitou is famous for its hot springs. Its appearance from above which gives an impression of a boiling cauldron and the pervasive smell of sulphur gave it its name. Historically, it used to be a famous red light district which offered relaxation both by soaking in the heated pools and indulging in the girls at the service of the male customers. Due to a huge government effort, the Beitou of today boasts several high quality spas, good hotels and a lush and relaxing environment for tourists and visitors.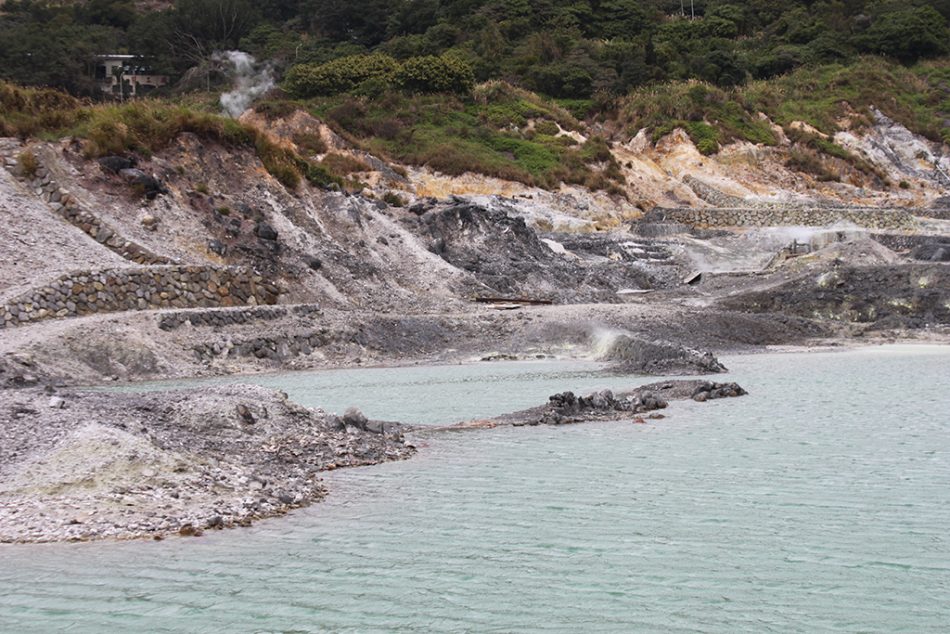 3. TAIPEI CHILDREN'S AMUSEMENT PARK
Travelers with children will find this a very fun and colorful way to include the little ones in the sights of Taipei. This extensive park which opened in 2014 boasts of 13 rides and several attractions which include the Toy Soldier Kingdom and a Magic Planet, sure to excite the children. Most importantly, there is a food court with a variety of dishes which will keep little tummies full and warm.
4. THE GRAND PALACE MUSEUM
This is a world class museum, an expansion of the National Palace Museum which boasts up to 700,000 original ancient Chinese artifacts encompassing 8,000 years of rich Chinese art history. The display includes bronzes, lacquer ware, textiles and religious artifacts. Apart from the jaw-dropping selection of art, the museum grounds boast a classical Chinese Song and Ming style garden: the Zhishan Gardens which occupies over 1.88 hectares and are a sight to behold, with waterworks and ponds and pavilions and an explosion of colorful ornamental plants.
5. REPUBLIC OF CHINA ARMED FORCES MUSEUM
One thing is sure, there is no shortage of museums in Taipei. The Taiwanese, like most Asian countries, revel in their culture. The Armed Forces museum aims to display the military heritage of the Republic of China and educate both indigenes and tourists about the different periods and eras of the military, instilling a sense of pride and belonging in the people.
6. DA'AN FOREST PARK
A 26 hectare major park, Da'an Park boasts of lush greenery and a serene environment which is a respite from bustling city life. It is home to several fauna including squirrels, ducks, egrets and turtles and a wide variety of flora. It also has two ponds and is host to several outdoor activities like nature painting and skating. For a truly magical evening soaking up nature, Da'an Park is perfect, and for couples who just want some time alone, a stroll through the park is not just peaceful, but magical.
7. THE LANTERN FESTIVAL
The famous Taiwan lantern festival is hosted by the tourism bureau every year to attract visitors and boost the international profile of the city. It is easily the most popular tourist attraction, boasting thousands of visitors who flock to Taipei just to be a part of it. The festival is a spectacular event where high tech forms of light displays meet folk art and culture and lasts for days. It is a historically rich culture of Taiwan and the amazing lights in the sky will simply take your breath away.

Originally uploaded by Sheng-Fa Lin
8. CHIANG KAI-SHEK MEMORIAL HALL
This is a national landmark erected in honor of Chiang Kai-Shek, a former president of The Republic of China. It is a bustling tourist attraction surrounded by a park, and within is a library and a museum celebrating Kai-Shek's life and accomplishments. Visiting the center is a good way to inject some history and political knowledge into an otherwise leisurely vacation.
9. YANGMINSHAN
Adventurous tourists will love this mountainous range hosting an extensive national park which is famous for its hiking trails and the dormant Seven Star Mountain volcano. The mountains are beautifully arrayed with cherry blossoms, and it is not out of place to come across the odd venomous snake along the trails. This has not stopped the thousands of tourists who make the climb every year. It boasts 168 species of butterflies and the famous Taiwan isoetes which is an aquatic fern only found in Taiwan. One thing is sure, hiking Yangminshan is not for the faint-hearted, but the view is worth every drop of sweat.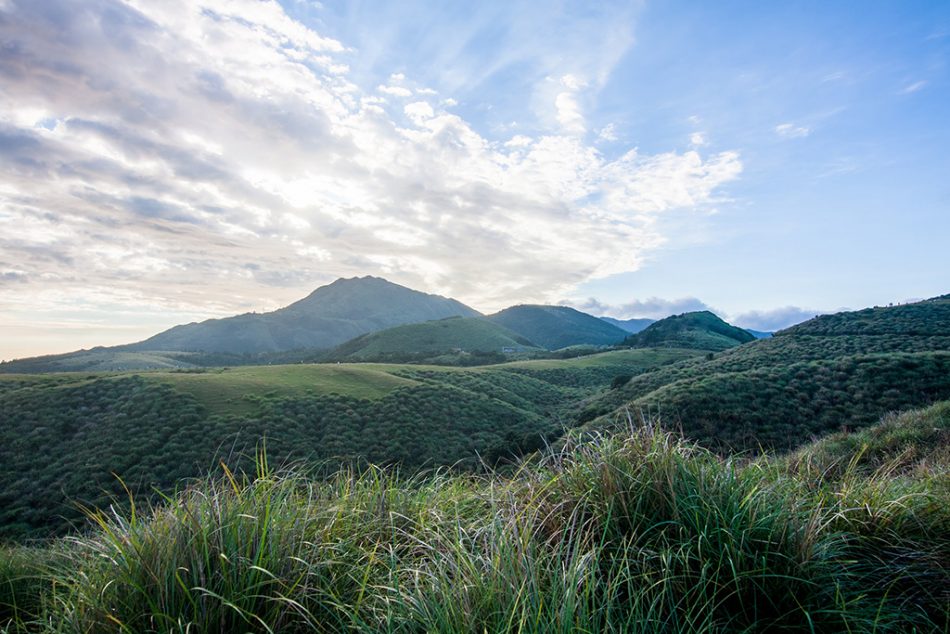 Originally uploaded by Jirka Matousek
10. THE WEATHER
Yes, the weather! Like most of Taiwan, Taipei boasts of beautiful, warm year-round weather, with light spring rain but no pervasive chilliness in winter. This means that all the year through, Taipei is perfect for tourists! Even though Taiwan rests on an earthquake fault-line, it does not take away from the beauty and charm of this wonderful city.
If I loved Taipei, I can bet that you will too. Why not indulge the wanderlust in you for the experience of a lifetime? After all, it is said, "we wander for distraction, but we travel for fulfillment."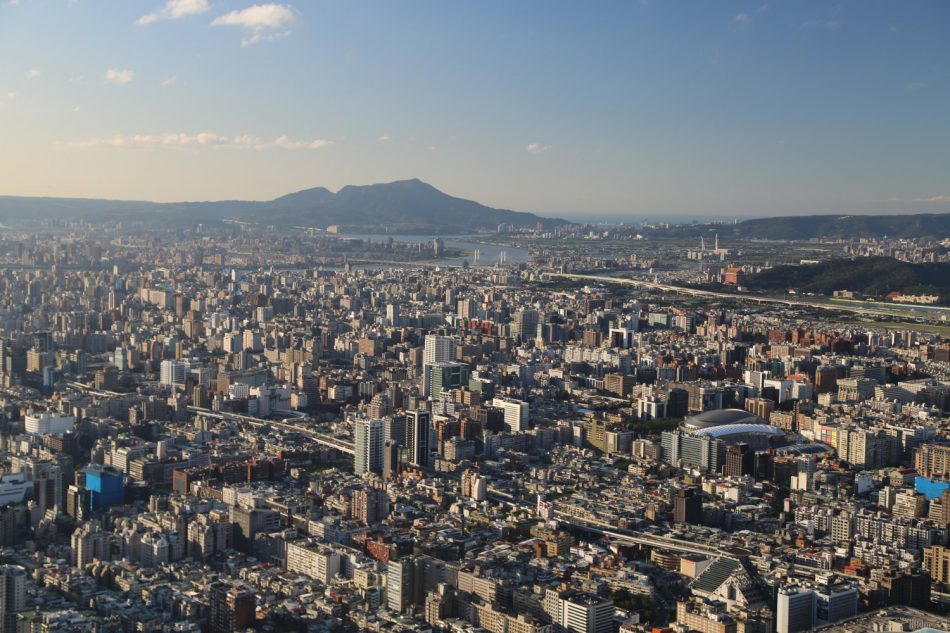 Kaila Yu is a top blogger based in Los Angeles. She also writes for self named blog Kaila Yu and was the former lead singer of an all-girl rock band! Many of the stamps that she earned on her passports were earned while touring the band. She has a combined social media following of 580,000 and growing and has been regularly featured in print and media publications around the world: including The Rolling Stone, FHM, MTV, Buzzfeed, The Huffington Post and more. She is not at all afraid to  speak her opinion whether it be a popular one or not.