However, after spending 4 days in Taipei recently, I must admit that my perception of the city has changed dramatically.
For those who have never been to this part of the world, Taiwan makes an excellent first choice/introduction to Asia. It is easy to get around and there is plenty to hold one's attention both in Taipei and the surrounding areas.
Quick points I noticed:
– Extremely safe (refreshing not to be surrounded by security guards and metal detectors going into buildings)
– More English spoken by locals then anticipated
– The city was surprisingly clean
– Easy to get around – great metro
– Diversity of museums and art
– There are numerous activities and attractions to explore as day trips from Taipei
– Diversity of food
– Hiking trails located within a short distance of the city center
Enjoy the lovely sounds of a hand pan we spotted in Taipei (instrument first invented in Switzerland in the year 2000)
Couple of highlights included
Taipei 101 – one of the world's tallest buildings, this towers above all the nearby buildings. Lucked out with the weather to – crystal clear with great views from the observatory deck (the next day a combination of fog and smog had descended upon the city severely limiting visibility). I am familiar with Din Tai Fung in Los Angeles – this chain of restaurants actually was founded in Taipei. The dancing robot caught my attention in front of their restaurant on the ground floor of Taipei 101; I had to duck in here for a few dumplings. The quality compared quite favorably to the one I frequent in Arcadia, California.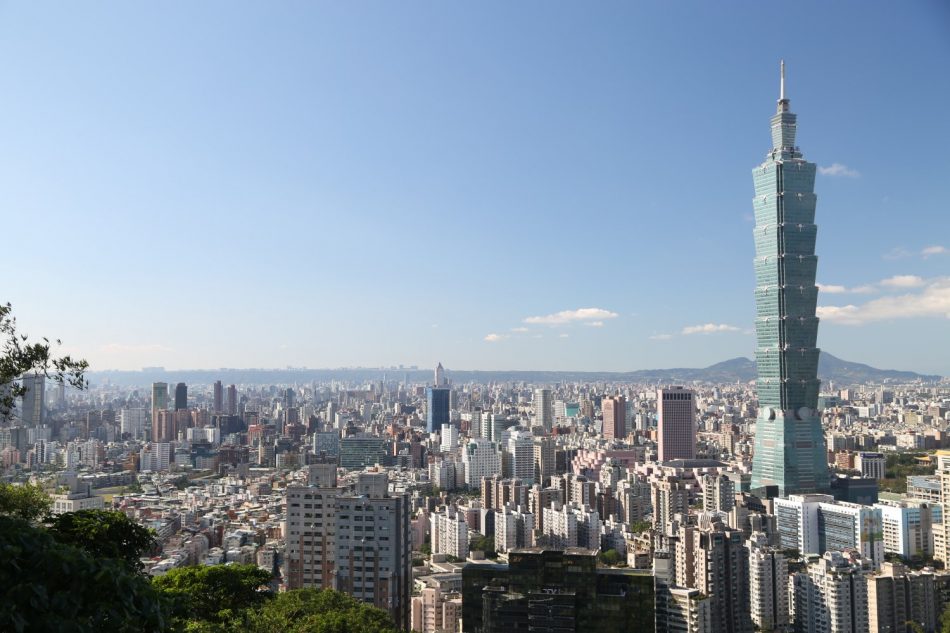 Elephant Mountain hiking trail is highly recommended (a short distance from the Xiangshan red line stop). Great views overlooking much of Taipei and especially the prominent Taipei 101 in the foreground.
Yehliu features a number of prominent rock formations along the coast. I've never seen so many selfie sticks in my life as during a visit here. Seems there is even a secondary market for selfie sticks – selfie stick add-ons if you will. Cut little animals that you hang from your selfie stick.
Some of the rocks here are more popular then others. One particular popular one, the Queen's Head had already created quite a line of people waiting to take their picture with 'her' – with most in line using none other then the ubiquitous selfie stick.
Shifen Waterfall is a gorgeous wide cascading flow of waterfalls that drop into a giant pool below. This is a relaxing place to sit and absorb the beauty of the falls and surrounding topography.
Nearby Shifen is popular with tourists and locals because visitors can paint and then light their own sky lanterns and release them into the sky with prayers and wishes of good luck written on the sides. This happens along the old railroad tracks in town.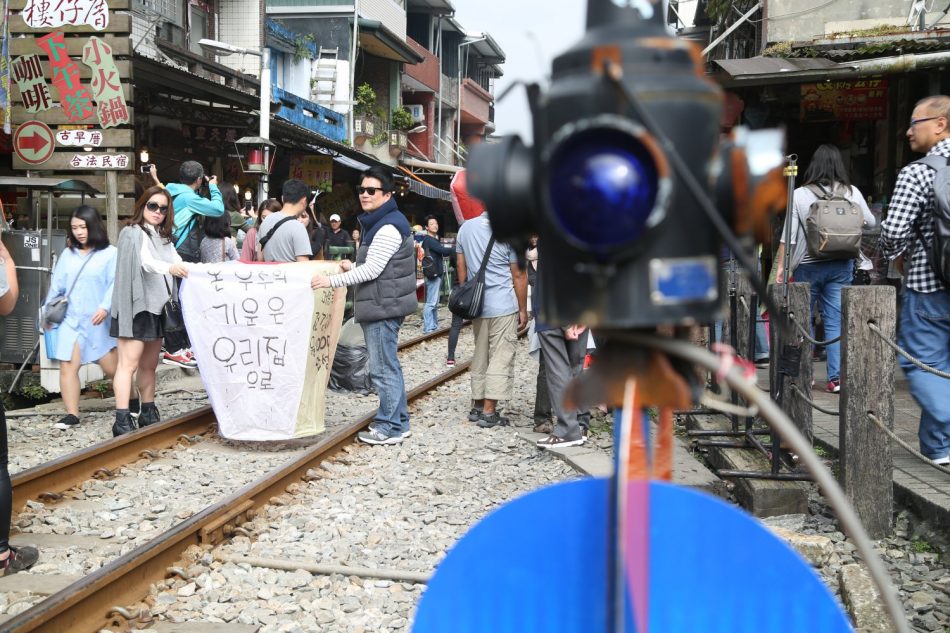 Jioufen and surroundings. The old street in Jioufen is a visual feast of various foods and shops. During our visit the old street in town was wall to tall people. Jioufen is also known for it's gold mine (no longer active) but there is a gold museum nearby the town.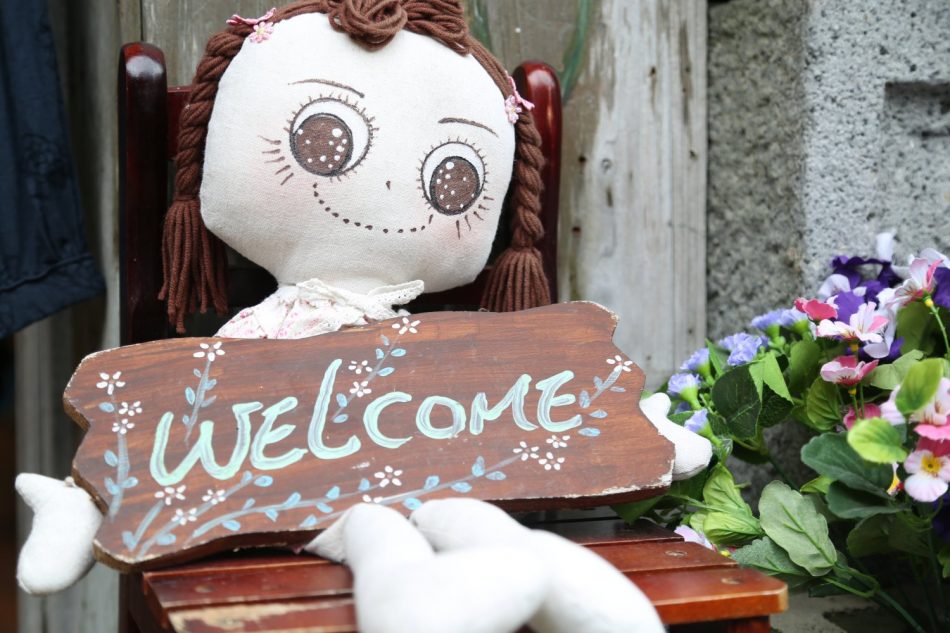 I have flown into Taipei many times over the years but never really explored the city or the surrounding countryside. For some reason I never had any interest in doing so.