Have you ever wondered what it would be like to live with in a rural community, deep in the northern mountains of Vietnam?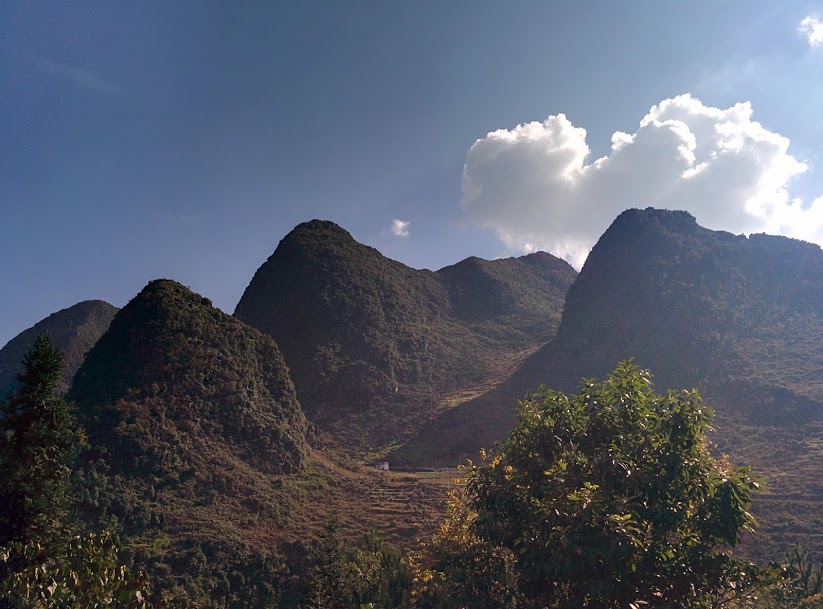 Eating local delicacies and drinking happy water into the later hours of the night?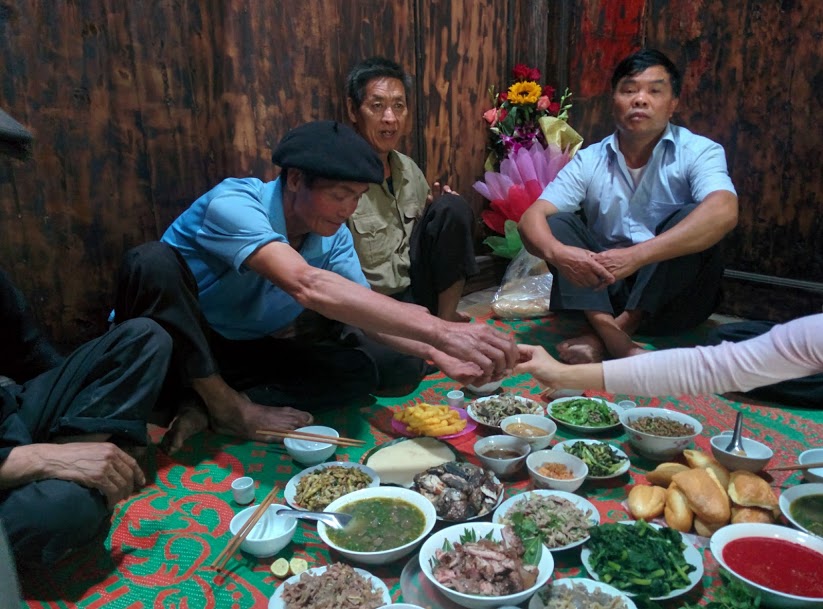 Away from the bustling noise of the city and all the tourism?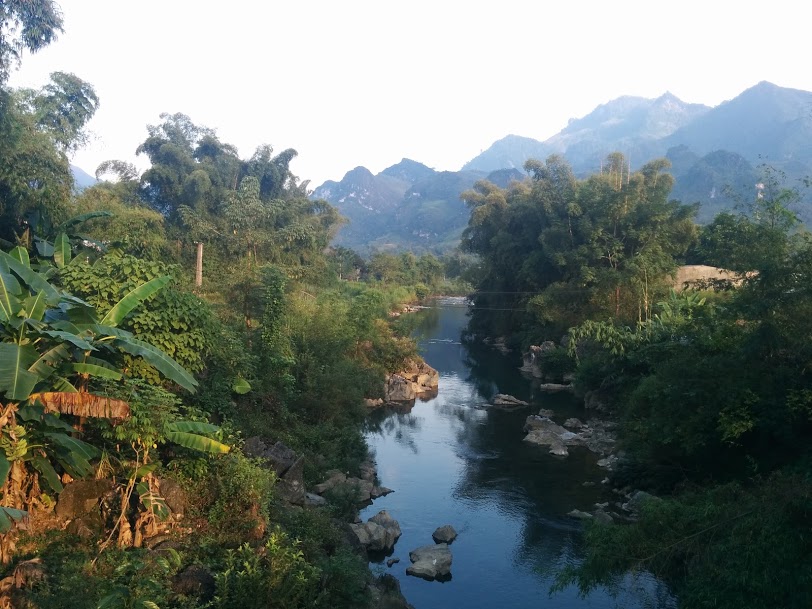 Waking up with the farmers as the sun comes up, hearing the sound of roosters singing in the valleys?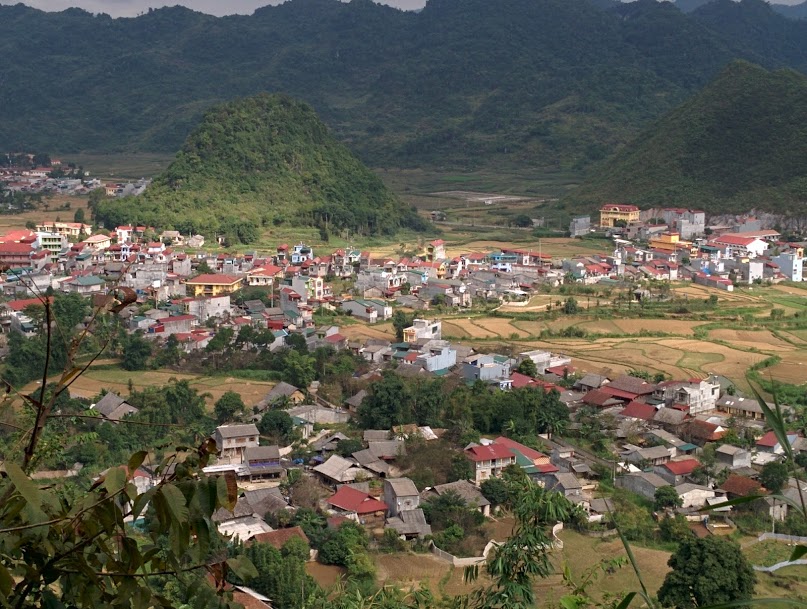 I always wondered what it would feel like to share moments of happiness and cultural exchange with the local minorities of Vietnam. And now I know.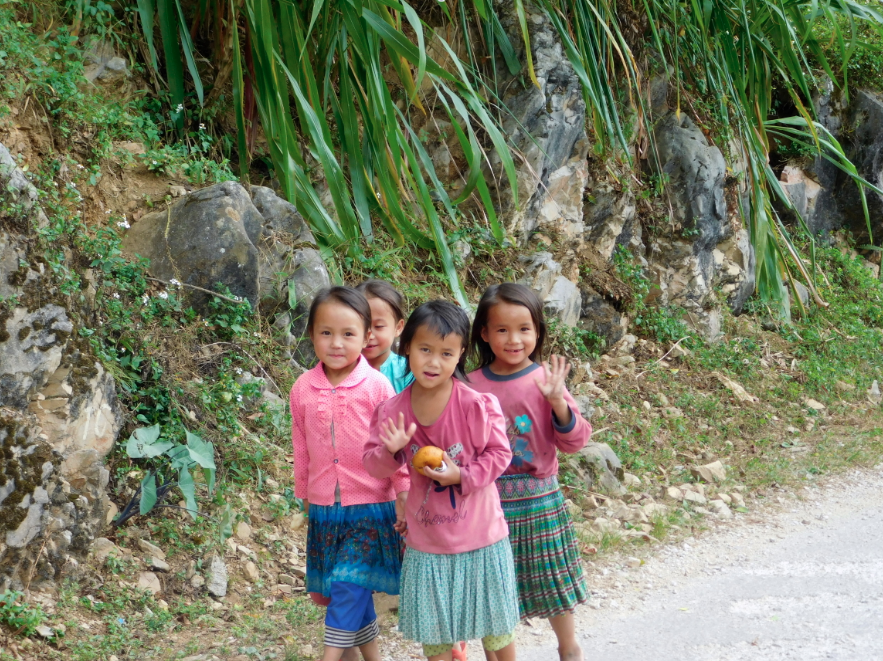 Visiting the best of North Vietnam
Visiting the best of Northern Vietnam has never been easier, as the government continues to open its doors to Ha Giang. This province, characterized by mountain ranges covered with hundreds of rice fields stacked on top of each other, offers you a once in lifetime opportunity to experience a true authentic taste of Vietnam, before it bends to larger scale tourism like its eastern counter part of Sapa. Below is a summary of the key points, which I hjope will enable you to better plan your stay in this beauiful province. If you would like an in-depth guide I invite you to visit.
What to visit in Ha Giang Province
Dong Van District
Dong Van District is the northern most part of Vietnam. If you happen to be around in Mid-October, make sure not to miss the Buckwheat flower festival. The flowers bloom in bright pink, creating a beautiful view across full mountain ranges. Make sure you reserve your hostel or hotel ahead of time as the entire city was booked when we went!
I would also recommend staying in the rustic Homestay in the small town of Ma Le. If you want to live something truly authentic and eat with locals, this place is for you! The owner, Dung (pronounced "Zoom"), is one of the most generous and wonderful people I have met on my trip across Vietnam.
Yen Minh District
If you need a place to crash on your way to Dong Van District, I would recommend staying in Yen Minh. The city is in full development and still offers a beautiful view, affordable accommodation, and tasty food. If you are passing by during the day, take a break and enjoy one of the best Vietnamese coffees at Cafe Nguyen, which offers you a stellar view of the mountains. If you are more interested in staying in a local village nested in beautiful valley, then you should visit Coc Pang instead.
Local Communities
There is a staggering amount of ethnic communities all around the province. Did you know there are over 60 ethnic minorities in Vietnam, and of these 60 minorities, 90% of those who have kept their language and culture reside in Northern Vietnam.
The best way to visit some of them is to follow the road signs off of the main road and arriving out of the blue in a village nested deep in the mountains. Chances are you will be offered Happy Water – homemade rice wine – and maybe even some food and a place to sleep. I have never seen people with so little want to offer so much, and that has made this trip that much more memorable.
How to get around
Getting around the province can be done by taking local buses from city to city, or by motorbike. To experience the true grandeur of the place, I would recommend renting a motorbike in Ha Giang City and getting around by motorbike. You can even ask to leave the large majority of your luggage at a homestay in Ha Giang City, and simply leave for a week with a small backpack. Make sure to bring a med kit in case you meet people in need (which we did!), and a small jacket for the colder days when you are high up in the mountains (which I didn't bring and duly regretted!).
If you choose to go by motorbike, make sure to get a travel permit at the immigration office in Ha Giang. As you get close enough to China, you will enter the 'frontier area' in which you need the yellow permit to travel legally. The permit only costs $10 USD, and I highly recommend you get it for peace of mind. To get it, simply go to the immigration office in Ha Giang City with your passport and ask for the permit. They will immediately know what you are asking for. I asked one of the officers what would happen if I didn't have the permit with me, and she answered with a smile: "you will be dealt with under the laws of Vietnam." Sooo, get your permit!
When to visit
The best time to visit is right after rain season, meaning from the end of September to end of November. During winter the temperatures drop considerably, averaging around 15 celcius. There is even snow for about 15 days every year! April and May are great months to visit as well, but don't expect the luscious green fields you would see in the autumn months.
On a more regular basis, it's important to know that the markets in most cities happen on Sundays. On these days, many of the rural communities that live deep in the mountains come to the cities to sell their livestock and other produce. There is even a love market, where both young and older generations gather to find a new life partner!
Why you should go before it becomes too famous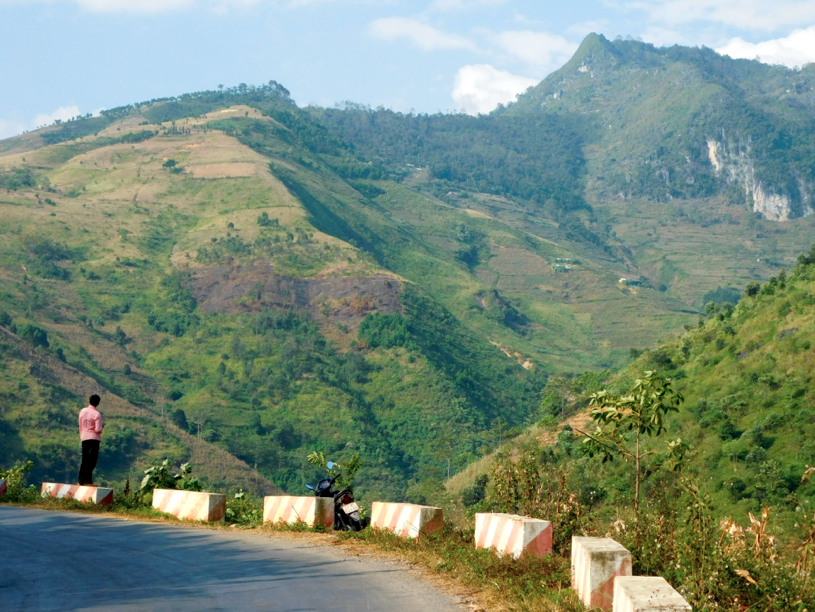 Ha Giang is still considered to be a new frontier for tourists from all over the world. Heck, a lot of communities don't even have electricity! Yet this is changing rapidly. The government is now building roads, bringing electricity, and offering incentives for communities to open their doors to more tourists. And while this is great for their development, I expect that 10-15 years from now you will not be able to find the authentic Vietnamese experience anymore, as it will cater to the tourists that come and go. So, before this time comes, take a two-week trip to Northern Vietnam, and prepare to be amazed by the landscapes, people, and cuisines.
Until Next Time,
Joaquim Miro @ The Alternative Ways