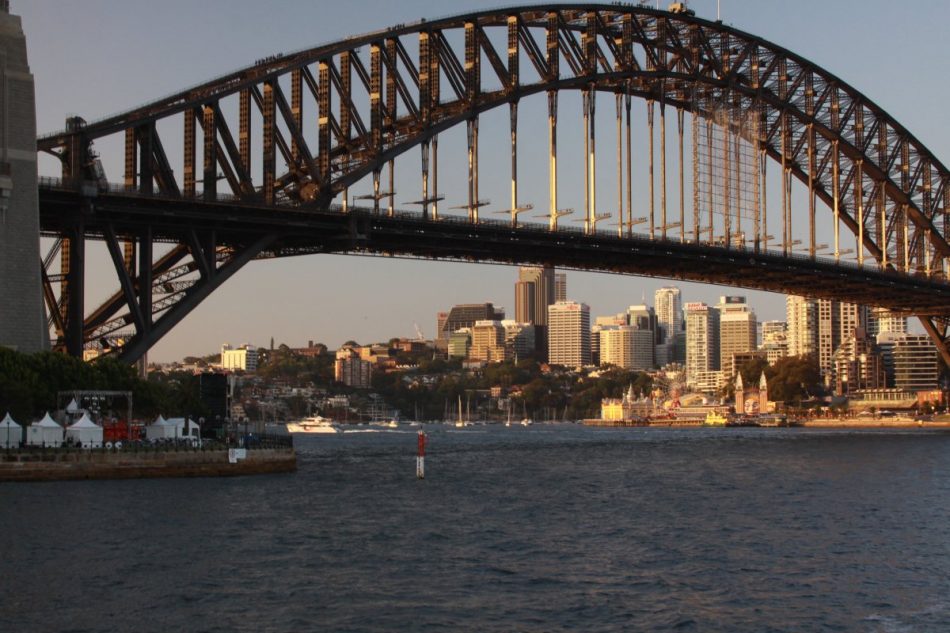 As a result of hosting the 2000 Summer Olympics, Sydney has become known worldwide as one of the most beautiful and friendly cities in the world with it's Sydney Opera House on the harbor, it's beautiful coastline, and the many great places to stay. Perhaps you've finally set aside time for your dream vacation in the oldest city in Australia, or maybe you have a marketing business trip scheduled for your newly formed company, and your first stop is the famous capital of New South Wales. Whatever the reason for your visit, if you're staying in Sydney on a shoestring budget, you might consider some of the following high quality, less expensive hotel and motel options available through www.hotelssydney.com
If that shoestring budget of yours is getting frayed, take a look at the Y on the Park, the YWCA's inner city hotel. With choices ranging from dorm style to deluxe, studio, and corporate rooms, and just about the best prices to be found, Y on the Park offers comfort, convenience, and affordability.
Located right in the heart of the of Sydney's Central Business District, Y on the Park is within walking distance of some of Sydney's best restaurants, cafe's, shopping, nightlife and attractions, including Hyde Park which houses the Hyde Park Barracks Museum. Designed by colonial architect Francis Greenway, the Barracks building was the main housing for male convicts in New South Wales until it closed in 1848.
Also within easy walking distance is Sydney's famous Oxford Street, home to specialty antique, fashion, book, and gift shops, including the Paddington Market Bazaar on Saturdays, with stalls selling gourmet foods, hand crafted gift and decorative items, trendy clothing, native plants, flowers, and more. The Market also features live entertainment and food stalls with a wide variety of fabulous choices. Note, the area around Taylor Square is the main entertainment region for Sydney's gay and lesbian crowd. If you're anti-gay, you might want to stay away. But for trips to outlying areas, keep in mind that the Museum railway station is only 100 meters (about 300 feet) away!
Another reasonable place to stay in the heart of Sydney is the Leisure Inn Barclay Hotel. Located on Bayswater Road, right off Kings Cross, the Barclay is less than ten minutes from both the Central Business District and Paddington. With air-conditioned standard and family rooms, the Leisure Inn Barclay has been noted by visitors as have one of the friendliest staffs around. One customer even called it "a gem of a find!"
Also within walking distance to Oxford Street's famous pubs, restaurants, and nightlife, the Leisure Inn Barclay still offers easy access to trains, buses, and taxis – in fact the bus stop is right outside the front door. Many of the restaurants in the area are ethnic and include Italian, Indonesian, Vietnamese, and several Meditteranean cuisines. If you want to find out what the locals enjoy, you can find some of their favorite pubs near the residential area of Paddington, just off Oxford, and East of Paddington town is one of the best places to look for daytime cafes and pub restaurants.
On the other hand, if you're looking for entertainment after your lunch or supper, check out the Fox Studios or the Australian Centre for Photography. Exciting sporting events and tours can be had at the Sydney Cricket Ground and the Aussie Stadium, and Paddington's two cinemas often offer foreign or independent films.
Another city center hotel that's just a short walk from the fantastic Paddington and Oxford Street areas is the Crest Hotel, also a "budget" hotel with fairly high customer ratings. Offering air-conditioned standard rooms, as well as ones with a view of lovely Sydney Harbor, the Crest Hotel provides laundry facilities, a spa, pool, and even massages. One customer classified the hotel as "value for money," and it's convenient location is one of its biggest values – close to the popular shops and restaurants, but also right next to the Kings Cross train station.
Also only minutes from the Central Business District and most of the landmarks of downtown Sydney is the Acacia Lodge, a budget hotel located in Surrey Hills. Only a 20-minute walk to Oxford Street, the Acacia Lodge offers both Ensuite rooms and those with shared facilities overlooking Moore Park with its Moore Park Golf Course and easy access to the Sydney Showground and Fox Studios, as well as Aussie Stadium and the Sydney Cricket Grounds.
Whether you're interested in exploring the exciting nightlife of Oxford Street, the fun shops in Paddington, or you need quick access to the Central Business District, Sydney offers a wide range of budget hotels to fit any price range!
About Author
Paul Hayden is a frequent traveler and a writer of many travel articles. He now writes for several travel websites.