Freshly caught seafood, live cool jazz and the Caribbean Sea as the backdrop. Certainly, this is an idyllic setting for a romantic dinner on the beautiful island of Barbados, the easternmost island in the Caribbean.
It is the Caribbean; as expected there are numerous restaurants in Barbados serving fresh seafood. However to score a delicious lobster meal almost anywhere on the island chances are the lobster is provided by the owner of Lobster Alive, Australian Art Taylor. Prior to opening his rustic unassuming seafood shack on Carlisle Bay, Taylor started out as a distributor of lobster.
Scuba divers catch the spiny lobsters in the nearby Grenadine Islands (the deep water surrounding Barbados isn't an accommodating environment for lobster). Taylor flies twice a week to deliver around 700 pounds of live crustaceans to the restaurant's holding tank; this is an amazing site when filled. During peak season (May 1 – August 31) there have been up to 2,000 – 3,000 pounds of lobster inside this tank. Now that is a lot of lobster!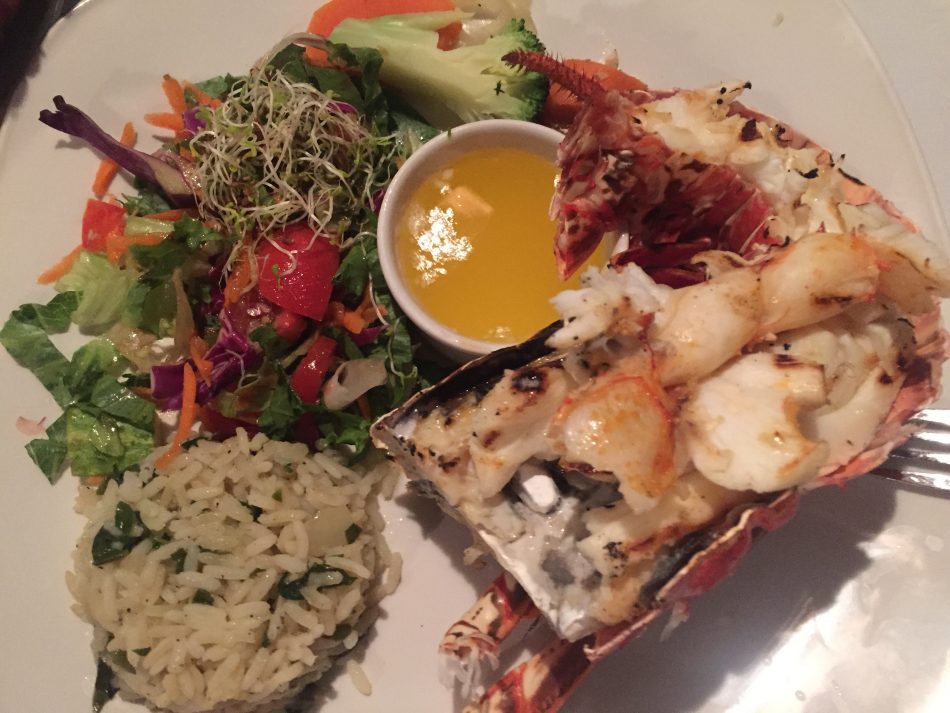 During the summer (May through October), the restaurant offers live jazz for both dinner (Tuesdays 6-9pm) and lunch (Wednesday and Sunday 12-4pm).
And of course, a Bajan meal isn't complete without some rum punch. Cheers and bon appetite!
Contact:
Lobster Alive
Wesley House, Bay Street
Bridgetown, St. Michael
Barbados