Surf junkies travel the world to ride the perfect wave. A few countries have the reputation for being a real paradise for surfers – Costa Rica, Nicaragua, Australia, South Africa, Hawaii. Others, such as Cuba and Uruguay, are becoming more popular destinations to surf. However, not many know that at the very heart of the Mediterranean there's an island that is rich in lush nature, mountains, beautiful small cities, unique archeological sites, great hiking trails and – yes – fantastic beaches which are often hit by great waves that are perfect for surfing. This island is Sardinia, which, as the Lonely Planet says, is an almost mythical land "where coastal drives thrill, prehistory puzzles, and sheep (four million on them) rule the road".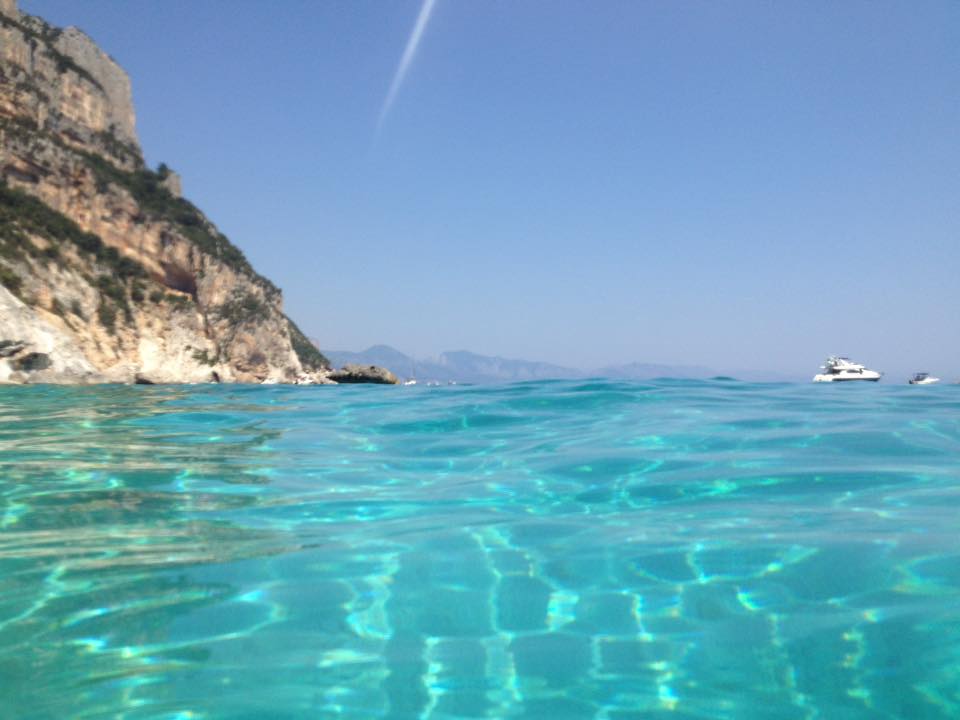 Sardinia can't be beat! – photo courtesy of Gian Michele Murru
Sardinia's position in the Mediterranean is such that it regularly gets small to medium sized waves year round, especially on the west coast. Winter is the best season to catch good waves, but there also are some good ones during spring and autumn, and, should one be so unlucky to only be able to travel to Sardinia during the summer, s/he can rely on the strong mistral winds that often sweep the island and, in the unlikely event that no wind blows at all during those days, it may be inevitable to have to just bum out at some of the most beautiful beaches in the world.
The following are just 11 of the best spots to catch good waves in Sardinia, which are also great to just be lazy when surfing is not an option.
1. Su Giudeu, Chia (Domus de Maria)
Pink flamingoes living in the lagoon behind the beach, fine golden sand dunes, and a small island that can be easily reached from the shore are enough to make Su Giudeu, Chia one of the most beautiful beaches of Sardinia. When the winds blow from the north east or the north, Su Giudeu, Chia is great for surfing.

Su Giudeu – photo courtesy of Cristiano Canu (flickr)
2. and 3. San Nicolao and Portixeddu (Buggerru )
These two beaches not far from the former mining village of Buggerru have beautiful white sand. It is possible to surf even when the mistral winds blow. Waves can get up to 3 meters high. The European Professional Surfing Association has held competitions in this area.

Portixeddu – photo courtesy of mezzosakko (flickr)
4. Guroneddu (Portoscuso)
A bit hard to reach, a good walk from the road that connects Portopaglia to Portoscuso, this is an exposed reef which offers great waves, mostly during winter times.

Guroneddu – photo courtesy of Alessandro Abis[/caption]
5. and 6. Putzu Idu and Capu Mannu (San Giovanni di Sinis)
At the north of the Sinis peninsula, Putzu Idu is a lovely strip of sand is apparently a paradise for water sports such as surf, windsurf and kitesurf. Not far from it to the north, Capu Mannu gets some of the biggest waves in the Mediterranean.

Capu Mannu – photo courtesy of Simone Piras
7. Porto Ferro (Alghero)
At the north west of Sardinia, not far from the lovely Catalan enclave of Alghero, Porto Ferro is a beautiful unspoilt beach – 2 km of sand and clear azure waters – and a favourite of local surfers.
8. and 9. Isola Rossa and La Marinedda (Trinità d'Agultu e Vignola)
Taking its name from the small island located at just 400 meters from the shore, Isola Rossa is characterized by a large coastal tower built in medieval times to protect from pirates' invasions. Together with La Marinedda, it is a paradise for surfers especially when the Mistral wind blows.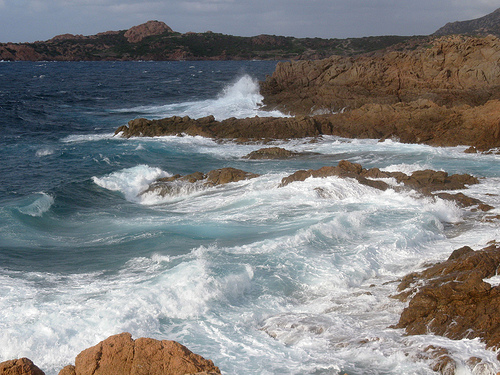 Isola Rossa – photo courtesy of Claudio (flickr)
10. Porto Giunco (Villasimius)
A gorgeous bay with incredibly soft blue waters and fine white sand that offers great waves when the wind blows. Right behind the beach, the Notteri pond is inhabited by pink flamingoes. Not a bad place to hang out when there are no waves either.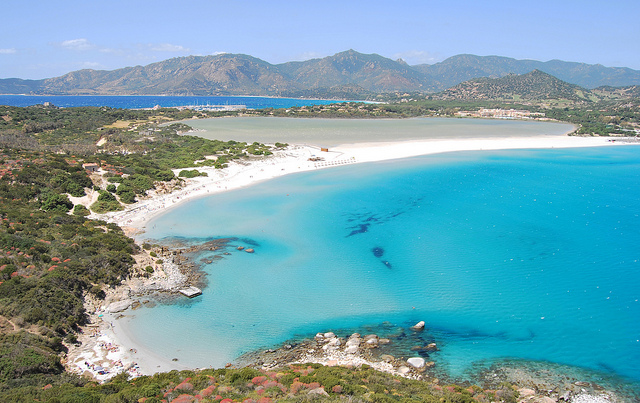 Porto Giunco – photo courtesy of Nicolas Vadilonga (flickr)[/caption]
11. Racca Point, Capitana (Quartu S. Elena)
Not far from Sardinia's main city, Cagliari, this lovely beach with clear waters is one of the best places in the island to surf, especially when the wind blows from north east and good, long waves can be caught.
There is no need to travel to exotic places to catch a good wave or find amazing beaches. Sardinia is the answer!