Sardinia is one of the most popular summer destinations for tourists from all over the world. With more than 3000 km of white sand beaches and turquoise waters, Sardinia is a true paradise on earth!
I know Sardinia very well as I was born and raised on this beautiful island, and after 20 years of living here, I have explored nearly everything – from the most beautiful and secluded beaches to the cultural sites inland.
The most incredible attractions in Sardinia are certainly the beaches.  There are so many choices that one of the most common problems for tourists who visit the island is deciding how to create their trip itinerary to best incorporate which beaches to spend most of their time.
There is no fixed answer. Even for me. I have my favorites, but I truly love each individual beach – each for different reasons.
With one exception: Some of the beaches are quite secluded and you can reach them only by boat, many of these are spectacular. Does this mean that you need to be a millionaire with your own Yacht?  Not at all! Luckily enough, the most popular tourist villages close to the sea arrange day trips including a variety of sightseeing options. I have tried them all of course; let me help you determine which one is perfect for you.
———————————————————————–
WHICH BOAT TRIP SUITS YOU BEST?
 Here are a few choices depending on your personal taste:
1) GOLFO DI OROSEI FOR SCUBA DIVING LOVERS
If you love Scuba Diving, or you want to enjoy the thrill of a very unique underwater experience for the first time, sign up for a single day boat tour to "Golfo di Orosei", stopping at "Cala Mariolu". For around 40 euros you will be able to experience diving just off the beautiful beach as well as have the opportunity to capture brilliant underwater pictures.
The boat leaves from Arbatax harbor (closest big city is Olbia), and costs between 40 to 50 euros depending on the boat and the number of stops. I suggest booking a boat that allows you to spend almost all day at Cala Marioulu. Also make sure to ask if lunch is included (this may vary depending on the company)
 ———————————————————-
2) SAIL BOAT AT ARCIPELAGO DELLA MADDALENA:
Of all the 1 day trips I have experienced this is certainly one of the most authentic ones. Usually the boats that take you around the island are large and crowded but if you choose this option you will find yourself in a very small boat, with just few other people on board, including the captain and the crew.
You will be able to ask them questions or even request to remain in one place longer. This is a very nice way to dive into the real Sardinian culture and its people, plus the meals on board are usually delicious!
You will be asked before hand about meal preferences (if you are vegetarian or allergic to some of the ingredients). Spaghetti with tomato and sea food is usually their first choice, accompanied by local cheese and bread! Yummy. Not to mention the beaches of the Arcipelago della Maddalena  are some of the most amazing places on earth! I always go on these trips once per year. I just can't resist!
————————————————–
3) CELEBRITY WATCHING IN COSTA SMERALDA
Do you want to try to feel like a rich and famous person on holiday in the exclusive VIP area of Costa Smeralda? Some boats will take you around some of the most well-known beaches: Cala Di Volpe, Capriccioli, Liscia Ruja to name a few.  Not only will you will take a swim in clear waters where you can see everything even at a depth of 20 meters, but you can also try the most popular local "sport": "CELEBRITY WATCHING"!
Costa Smeralda is quite famous for hosting International Celebrities like George Clooney, Brad Pitt and even the Sultan of Brunei. You can see them hosting parties on their boats or lying on the sun in "total" privacy (or so they think, as there is always a paparazzi or a curious tourist with a zoom lens ready to catch them).
Even if you are not interested in what Matt Damon is having for lunch in his yacht, you can still satisfy your curiosity and have a closer look at some of the most incredible, and luxurious boats (I have even seen one that resembled the size of a transatlantic ocean liner).
To try this experience, book a trip from Cannigione or Arzachena to the beaches of Costa Smeralda.
These are just 3 of the most popular boat trips for tourists. They all offer white sandy beaches, turquoise waters and scenic views. If you ever decide to visit Sardinia you absolutely have to try at least one of these amazing tours. I promise this: you will not regret it!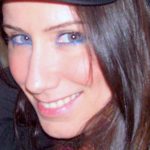 Klelia is an Italian Travel blogger, currently on a round the world trip and living in Thailand. Passionate about Photography, good reads and tropical beaches! You can read her travel blog at keepcalmandtravel.com