Are you heading to the UK this summer? Perhaps you're planning a little 'Staycation' or maybe you're visiting from abroad to discover the bright lights of London town. Either way, there are some stunning areas of the country that should most definitely be explored at least once in your lifetime!
Having made the decision around February last year to discover more of my own country, my eyes have been truly opened. For some reason, I've always overlooked the UK having grown up here since birth in favour of European city breaks and trips to the middle East and US. I can't believe how little attention I gave to my own country, but hey – better late than never right?! Since leaving my student days (sob) and entering full time employment, it has meant that trips are less spontaneous and more organised. It also means that I'm now limited as to how often I can go abroad, so naturally, it made sense to utilise my weekends off to jump into the car to explore a new city – no airplane required!
Here are my top 3 city's visited so far – I hope these help for anyone thinking of visiting the UK, there's so much more to see than just London, trust me!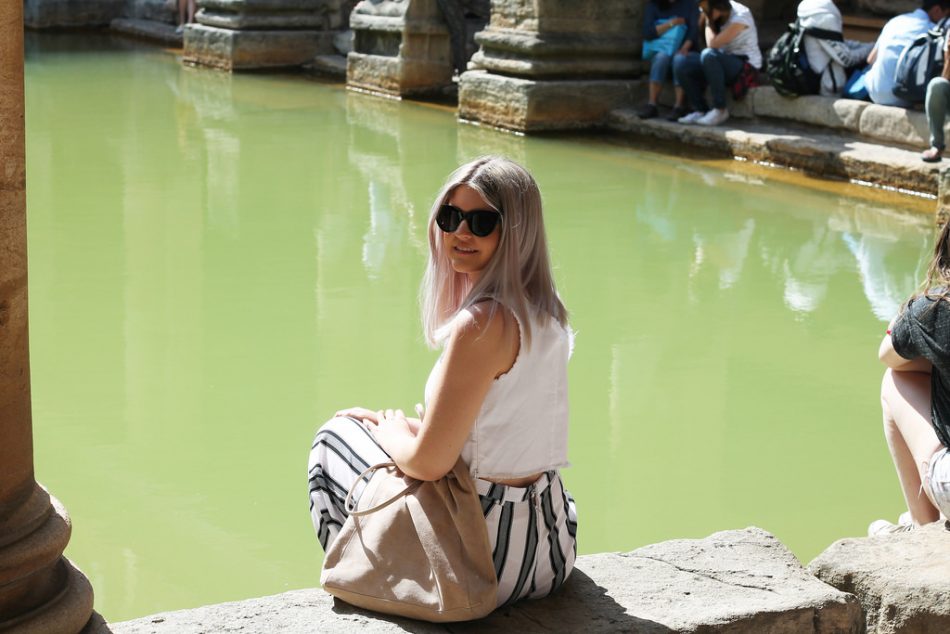 Photo credit: my own.
Bath
How it took me 23 years of my life to visit this city, I don't know! It really stole my heart and I could actually see myself one day living here. Every corner you turn there's something of beauty, and so many gorgeous buildings. I spent less than 48 hours in the city but still got to visit so many parts and felt I got a great taste for the true Bath. So where to start? Be sure to visit the Roman Baths, it's an obvious but a total must do! It's a fantastic historical site and extremely well preserved, providing an amazing insight into the lives (and bathing rituals!!) of the Roman people. Other worthwhile sights include the beautiful Royal Crescent, a row of stunning Georgian building offer a fabulous view! The Pump Room is essential if you're stopping for afternoon tea, I know lots of visitors seem to find this a very 'British' thing to do! Although to be honest, I've only done it a few times myself haha. There's also the Jane Austen Museum for literature fans, or the Bath Fashion Museum for fashionistas. I love the fact that much of Bath is made of quirky, independent boutiques rather than chains. There are some lovely little shops to have  peruse in!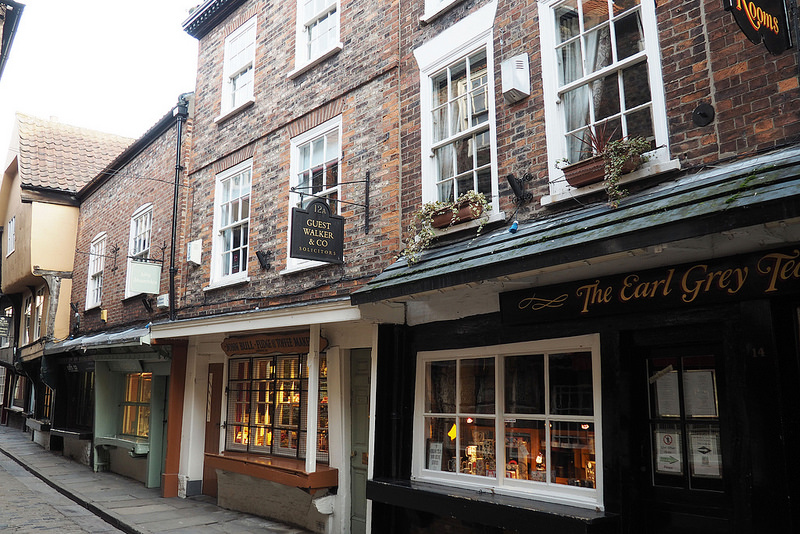 Photo credit: my own.
York
Another stunning town full of history, is York! I only made a visit for the first time ever back in January but I've been recommending it to friends ever since. There's something particularly charming about York and I will definitely be back for another weekend. In terms of accessibility, if you have a car it's super easy. Just straight up the A1 if you're approaching from the South. York has a rich history and there is plenty to see and do, make sure you visit the recently re-opened York Dungeons for a gruesome time. It's really good fun and I don't know how the actors remain so serious! There's also the York museum, which I actually really enjoyed and it gives you a great understanding of the history of York and there's a really cool fake Victorian street which they've created. I also visited the cathedral whilst visiting, which fun fact – is the largest Gothic Cathedral in Europe. Impressive huh? I made the mistake of thinking climbing to the top was a good idea. Whilst the view was stunning, my legs almost fell off. Bear that in mind people. For chocolate lovers, the York Chocolate Story will be right up your street! York has a strong background in chocolate, which you'll begin to notice as you explore the city! Oh and there's some great traditional English pubs too, in case you need a quick beverage pit-stop ;).
Photo credit: my own.
Cambridge
The world-famous University makes Cambridge a tourist hotspot, but it hasn't ruined the charm of this quaint city. One thing you have to do when visiting is go punting! When you think of Cambridge, punting generally springs to mind as the city is famous for it. Even the Beckhams were spotted on a punt here last summer. Other key activities include; a visit to the Fitzwilliam Museum (plus it's free – check out the latest exhibitions here!) and also the University's botanic gardens a great activity for a summers day. There are plenty of great restaurants, bars and pubs for foodies (and a famous fudge kitchen on Kings Parade which I highly recommend) plus the city is home to a few theaters and there's generally always something on! If by the end of your trip you're exhausting from exploring this wonderful city, I would recommend a trip to the nearby Bedford Lodge Spa. They have a super cool rooftop hot tub which generally eases those aches and pains! It's definitely worth a trip, and I would say a long weekend (say 3 nights) is just perfect for soaking up all the city has to offer. I'm yet to visit its rival Oxford, but maybe that could be my next trip!
I'd love to hear of any UK destinations that you love!