There are certainly the go to and much loved destinations in Europe. Cities such as London, Paris and Rome quickly come to mind. However, the focus of this list is to highlight some lesser known European locations and adventures. Have you experienced any of these or been to these locations? Suggest some of your favorites: leave comments below.
For experiences similar to the ones mentioned below, Contiki Tours (age 18-35) offers a number of trips year round in Europe and beyond. Tours such as these are fun, adventurous and allow you to explore Europe with people of similar ages and interests. Summer is an exciting time to be in Europe – with outdoor festivals, concerts and other events held throughout the continent. Contiki offers a variety of European adventures.
Hiking Lake Ohrid in Macedonia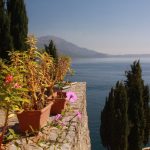 One of Eastern Europe's most intriguing destinations is Lake Ohrid and the town of the same name. Visually, the old town and its historical architecture is beautiful, but the real attraction is the lake itself. One never gets tired of soaking up its incredible views – its deep blue waters and steep cliffs. One of the most memorable experiences here is a hike from Ohrid town through small villages perched on the edge of the cliffs, past cafe's and cliffside bars eventually passing the St. John Kaneo Church (dates from the 13th century). Continuing on dirt trails high above the lake and keep an eye out for secluded beaches below you. When you find one that looks interesting take one of the narrow paths that lead down to the water. Spend the rest of the afternoon swimming and relaxing.
Swimming in a Bog Pond Estonia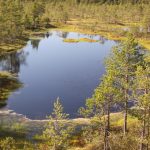 How cool is this?! Lahemaa National Park in Estonia has a number of hikes – one of which is simply called the "bog walk". Bogs are spongy and you can easily sink down into the earth – as a result, there is a wooden trail that winds through the heart of the bog. This trails winds pasts a number of ponds, one of which is right next to the boardwalk. If the weather is good jump in. The water is clear yet brown and its upper most reaches can be warm while below is very cold. You may have heard of the "bog bodies" which have been found in some peat bogs in northern Europe. Some date back up to 10,000 years old and many are very well preserved because of the waters cold and high acidity. Not to worry – there are no bog bodies in these particular ponds!
Home stay in Romania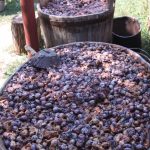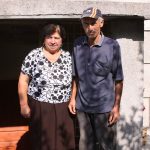 Romania has one of the largest numbers of villages in all of Europe. A home-stay is a unique opportunity to "live" in a village for a period of time and experience first hand a traditional and agricultural way of life. During a home stay I lived with a family in a small village of Goleste about a 2.5 hour relaxing journey on the train from Bucharest. This family does not own a vehicle; I walked everywhere like they do. My visit coincided with a number of harvests including plums. Not only are these sweet fruits great for eating right from the tree but they make a strong drink called Rakia, the national drink of the country. We helped prepare these plums for fermentation and days later enjoyed the resulting alcohol. We were introduced to friends – they didn't speak English but rather communication was through the younger kids who learned English in school. Home stay can be an invaluable experience both for the visitor and local alike as often their perspective is limited to what they see on television or their immediate world around them. And for visitors this introduction to this rural way of life is an invaluable experience.
Caving in Budapest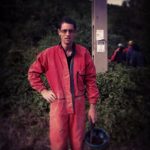 Did you know parts of Budapest and the surroundings are riddled with caves? Budapest is known for its thermal baths but this same hot water also created a number of caves underneath the city. A number of these caves can be explored with various tour companies and professional cave guides including the 19km long Pál-völgyi-Mátyás-hegyi cave in Duna-Ipoly National Park within the Budapest city limits. This cave has a number of different levels and a visit here isn't for someone who is claustrophobic. At times you inch along like an earthworm through narrow chambers and there are some holes in the rocks that only the thinnest people can squeeze through. At other times you climb up on the walls to move around cave debris or other obstacles. After three hours you have probably only explored less than 1000 meters of the entire cave but feels as if you have traveled much further!
Exploring Kotor Montenegro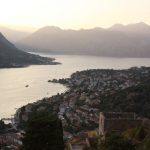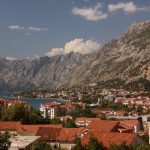 One of Europe's truly inspirational towns, Kotor is perched above the southernmost Fjord in Europe. The entire town is a UNESCO World Heritage site. A visit here is for adventure, history, food and breath taking vistas. A number of private residences rent their home to visitors; there is a variety of accommodation for all budgets. During the summer the water is ideal for swimming in – super clear and warm along any of a number of small gravelly beaches that dot the shoreline. A must hike is to the top of St Ivan's Fortress (high above town). With over 1200 steps along a rocky trail you will have certainly earned the stunning views once you reach the top. And another do not miss is a boat ride out to either two picturesque islands: St. George island or Gospa od Skrpjela (Our Lady of the Rock). Both islands have historical churches with great views of the surrounding fjord.
#ad I have been commissioned by and will be working with Contiki to produce this content.