A big appeal of a big city for visitors and residents equally is the variety in its cultural offer but also in its nightlife. Where it is rather easy to find your way around to visit the most important cultural and historical sights and monuments, it is always nice for visitors to know where the local crowd goes for a drink and some music. What is to follow is a list of several cities in Europe that I have been to and that are known to have a great nightlife offer just in case you are staying in Amsterdam, Berlin, Barcelona or Budapest apartments.
My sister lives close to Amsterdam, so I have already been there a couple of times. The city's atmosphere is laid-back and the fact that EVERYBODY rides a bike makes it even more easy-going. As soon as the sun comes out people with sit outside to enjoy a beer in the afternoon until later on at night to make your move to a club afterwards. The obvious choices to go out are around Leidseplein and Rembrandtplein. My personal recommendation is not directly there: Bitterzoet (Spuistraat 2).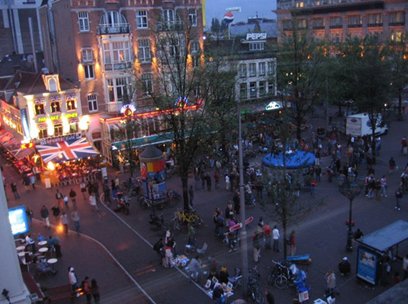 Many friends from my hometown have moved to Berlin after high school and what makes this city so attractive is that it is still evolving. The places where people like to eat, drink, dance and even live continues to change. A couple of years ago the barrio Prenzlauer Berg was were everybody wanted to live, no it seems like the new place to live is Kreuzberg. There is no other city that is defined by variety and constant change as Berlin at the moment. If you want to find out where to go to it is best to ask someone when you are there.
What is especially appealing in Budapest compared to other cities is that the prices are really affordable which of course entices to order another drink. The city has found a way to hit two birds with one stone with the so-called "sparties" parties where the location is one of the thermal baths. Often the acoustic is amazing and special lighting make the occasion unforgettable. I will definitely look up one of the locations before I rent apartments in Budapest.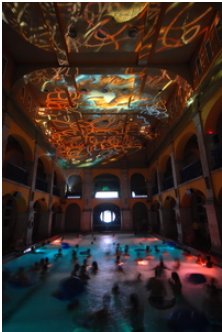 After 2 years living in Barcelona I have established some favorite places to go, but the beauty of living in a big city is that you will still have plenty to discover. What I have grown to love is that everything starts later here and none is giving you a hard time if you arrive a couple of minutes late. Naturally Barcelona nights turn into Barcelona mornings. You know it was a great night when you can watch the sunrise on your way home. One of my favorites when I go out is Marula Cafe (C/Escudellers 49).