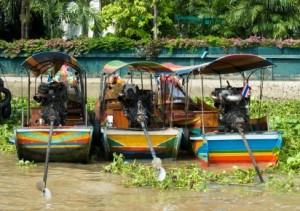 Booking a budget holiday can be a challenge during the summer months, when the costs of hotel rates, flights and package holidays soar – and that's before you've even begun to consider the cost of food and sight-seeing when you're out there!
Luckily there is a way to cut back with sacrificing your fun in the sun. Choose a beach hostel over an expensive hotel and you'll get much more for your money. Hostels have had a slick makeover in recent years, and are no longer confined to backpackers and partying students (although there are still plenty of 'party hostels' around).
Modern budget accommodation is clean, comfortable and many 'hostels' have private rooms and all the facilities of a hotel, from swimming pools to free breakfasts.
Despite the strength of the Euro, the Mediterranean is still one of the best places for a bargain beach break, and you can still avoid the over-developed resorts and save. Here's a selection of the best affordable beach destinations in Southern Europe.
Santorini
Santorini offers the best of all the Greek Islands – it has beautiful beaches, traditional hilltop villages and a cosmopolitan capital if you fancy straying from your sun lounger. This pretty little island may be popular, but it has managed to retain much of its historic charm, and the prices are far cheaper than its more glamorous neighbor Mykonos. Stay in a Santorini hostel and enjoy romantic sunsets and views of soaring cliffs, with whitewashed buildings tumbling down to the sea. The beaches of warm volcanic sand are safe and child-friendly, and the capital Thira is a jumble of lively tavernas and interesting shops.
Corfu
Corfu Island has plenty to occupy the more active beach bum. Choose a Corfu hostel and you're in for an action-packed stay, with bars, nightclubs and a whole host of excursions and events on site, from kayaking to quad-biking. If you want to recover from a wild night's partying, Corfu's pristine beaches are blessed with golden sand and clear waters, and there's plenty of more cultured ways to see the island, from exploring the historic capital Corfu Town, to scenic boat trips around the bay.
Valencia
Valencia is Spain's third largest city, and although often overlooked in favor of Barcelona or Madrid, is perfect for a cultured but well-priced city break. With a thriving student population, there are scores of cheap restaurants and bars, and several world-class art galleries, such as the Museum of Belle Arts and the modern art museum IVAM. Soak up the city's history by visiting the ornate 13th century cathedral and bell-tower, or discover modern Valencia in the super-hip Carme, with all the trendy shops, galleries and bars you'd expect to see in Barcelona. Another must-see is the Ciudad de Las Artes y las Ciencas, a 'city within a city', home to Europe's largest Aquarium, a planetarium and a science museum.
The home of Paella and juicy oranges, Valencia is famed for its delicious cuisine, made with freshly caught seafood and fruit and vegetables from the fertile countryside. A great way to eat well on the cheap is to stay in a Valencia hostel or apartment with self-catering facilities,and stock up at the atmospheric Mercat Central, its stalls heaving with fresh produce.
When you get tired of hectic city life, retreat to the serene Botanical Gardens, or the bustling beaches on the outskirts of the city; the Playa de la Malvarosa and Las Arenas.