Colonized in the past by Phoenicians, ancient Greeks and Romans, historic Alcudia on Mallorca's rugged north coast, is anything but a one dimensional diet of sun, sea and sand. That said, the main beach at Puerto Alcudia is quite rightly lauded for its serene beauty and is the primary reason for its enduring popularity with young families. Alcudia is essentially made up of three distinct areas; Alcudia old town is some two kilometres inland while most tourist amenities are found beachside at Puerto Alcudia and the modern adjacent resort of Playa de Muro. Alcudia doesn't really have a focal centre as such and the infrastructure is somewhat spread out.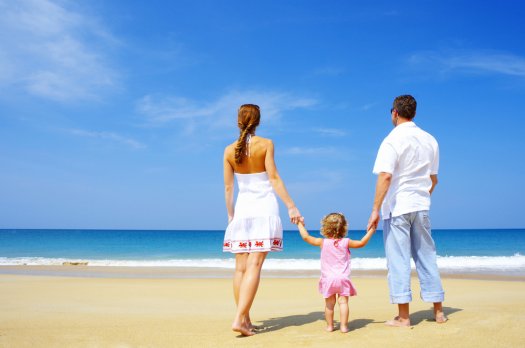 Accommodation is mostly geared towards active families with many employing their own fully featured kids' clubs onsite. Club MAC and Hotel Sea Club Alcudia are two stand-out choices for organised tots and teens' activities. Location is everything when deciding on a base for your family holiday to Alcudia. Local bus and taxi services are fairly limited in the area.
While getting horizontal on the beach is the focus of most family holidays to Alcudia, there is plenty variety on and in the water too. Sunset and dolphin spotting cruises, scuba diving and the usual mix of water sports are destined to keep boredom at bay. From a child's point of view, the water slides, chutes and wave pools of the ever popular Hidropark will take some beating and provides the perfect spot to cool down in the heat. Dads can sneak off to the public golf course next door.
The historic walled town of Alcudia is worth a day to explore and boasts a frenetic twice-weekly produce market and a number of atmospheric Roman ruins. For a change of scenery, the great outdoors is just a bike ride away into the hills of Penya Rotja and Talaia d'Alcudia or why not see the abundant birdlife of S'Albufera wetlands nature reserve.
Although there is no shortage of places to hang out after dark, Alcudia's family friendly feel resonates throughout the resort with just a smattering of late night disco bars. Wholesome 'family fun' cabaret shows and cozy bars are the norm. Quintessential Mediterranean cafe culture is alive and well along the palm fringed beach promenade by the marina which features a host of charming seafood restaurants.
Alcudia is certainly an inspired choice for families looking for a soothing beach break, a sprinkling of culture and history and a little riotous fun for younger kids.