I have been fortunate to have visited Spain a number of times, both for wine related business but also to satisfy my wanderlust and ongoing search for ideal weather. I've always timed my visits to avoid the summer months so as not to experience high temperatures and summer crowds. I've found one of my favorite times of year to visit is in late Spring.
During my first visit to Spain, I flew into Madrid and quenched my appetite both for food, art museums and clubbing. During my time in Madrid, I was introduced to eating dinner at an extremely late hour. Growing up my family would eat dinner around 6pm; while in Madrid I never ate dinner before 11pm!
After a few days, I took an overnight train to Granada in the southern part of the country. While my plan was to visit Morocco, I knew that I had to see the famous La Alhambra. This palace/fortress sits on a hill; due to its prominence it is easily seen from the surrounding countryside. Construction began in 1238, on site of earlier fortresses and palaces. I was impressed by the architecture, vividly recalling its Islamic influences and being surprised by that, having not studied its history prior to my visit.
I also remember walking the streets of Granada with no plans, being impressed by the massive cathedral, visiting an ancient aqueduct (impressive considering the water for the city was secured through a dam and the Darro River, more than 6 kilometers from the complex.
The next day I boarded the ferry in Tarifa and crossed through the Strait of Gibraltar, not realizing that years later I would actually be on the Rock of Gibraltar exploring its underground cave system. I arrived at Tangier not knowing what to expect. The ferry terminal was crowded with locals all vying for attention from the arriving passengers. Some wanted my passport to help expedite things at immigration. Wisely I did not comply with their request; it's never a good idea to give up one's passport to some random strangers. After passing through immigration, I was then surrounded by individuals offering transportation and or rides to various hotels.
One sight definitely on my to see list for my next visit to Morocco is the caves of Hercules, located a short drive from Tangier. The entrance to the cave is somewhat in the geographical shape of Africa. I love places which combine both natural beauty and history (such as Petra in Jordan). These caves were first inhabited some 8,000 years ago but were only rediscovered in 1878; they are named in honor of the Greek God Heracules. And apparently Def Leppard played a concert here in 1995 as part of their 3-concerts in 3 continents, all in one day tour.
After arriving in Tangier, my initial destination was Chefchaoun, a town slightly inland from the coast known for its charming streets and buildings painted various shades of blue including the use of blue tile; seemingly parts of the exterior of all structures located within its boundaries are blue. From Tangier, I found a van going to Chefchaoun – the drive was a little over two hours. Arriving in town, I quickly realized the guidebooks correct in their descriptions of the 'blue city'. It did not take me long before I was happily humming the notes to Eiffel 65's song, Blue.
I will require another visit to Morocco to catch some of the experiences I missed during my only trip to the country so far. One can visit the coastal towns including kilometers of beaches ranging from Fnideq in the north running along the coastline to M'diq. And the coastline features numerous resorts including some well-known names such as Sofitel and the Ritz Carlton.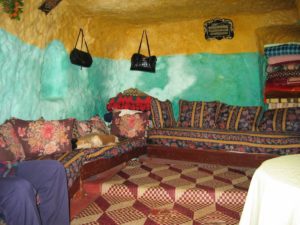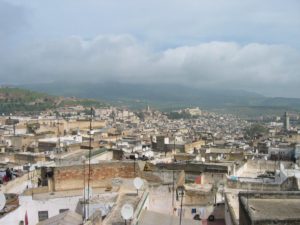 One of my highlights of my trip to Morocco was visiting Fez and its Chouara Tannery. Wandering the narrow streets of the old town, left me with such a strong feeling of being a visitor in a foreign land. It was sensory overload browsing the small spice shops, rug vendors and various food spaces. But then I had never seen anything like the Choura Tannery; climbing steps to a nearby rooftop, I was afforded a bird's eye view, looking down on a myriad of colors contained within stone vessels, used for tanning leather for both domestic and international markets. Everything felt like walking back in time 500 years.
While some may not put Morocco on their list of surfing destinations, the lengthy beaches and breaks offer plenty of surfing opportunities. Ever ridden a camel? I've ridden several around the world including in Australia and parts of the middle east. Rather than mounting a standing animal (such as a horse), camels sit on the ground so that one can easily swing their leg over and sit in the saddle. Then the camel will stand up. Other highlights of my next visit will be to the caves of Hercules and a safari into the edge of the vast Sahara Desert.
—
My latest trip to Spain involved flying into Barcelona, renting a car and driving down the coastline, eventually reaching Gibraltar. But before I headed to the coast, I drove southwest and slightly inland to Priorat to visit some wineries. This region has been growing grapes for some 2,000 years. It is a picturesque part of Spain featuring 10 small villages (I stayed in Poboleda), steep slate covered hillsides and despite being located among hills and valley, its weather is very much influenced by the nearby Balearic Sea. Highlights included a visit to Perinet Winery and Mas Doix.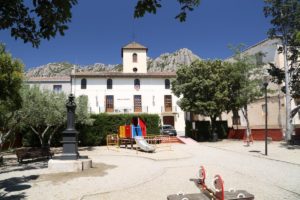 From Priorat, my Google maps calculated it was approximately a 10-hour drive to Gibraltar, hugging the coastline for the first part of the drive, then traversing inland before coming out again on the coast at Malaga, 90 minutes north of Gibraltar. My goal was not to drive this in one day but to spend several days stopping at beaches including chiringuitos (small bars/restaurants generally serving tapas and a variety of drinks). I kept my road trip unscripted, stopping at places that caught my eye, eating when hungry and making last minute reservations for hotels based on locations reached in the evenings.
Did you know southern Spain offers ideal beaches for sports like kitesurfing? Check out Marbella, located just south of Malaga.
I eventually reached Gibraltar after several relaxing days in southern Spain. I've found both Spain and Morocco to be welcoming and safe places to visit; each country offers rich history, great beaches, a diversity of food and decent weather in the winter (especially compared to much of the rest of Europe.
Have you travelled in either of these countries? Let me know by posting your comments below.