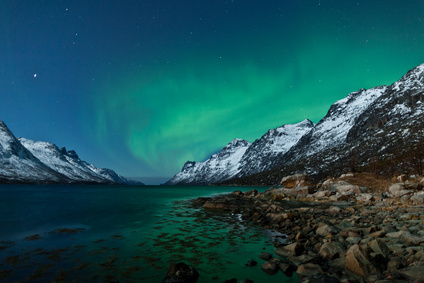 October 17, 2002
The advantage of freezing weather is that foods like milk, cheese, and meats don't go bad when they're stuffed in the panniers (the saddlebags) of a bicycle. It also seems to slow the rotting of fruits and vegetables. And drinking water is always refreshingly cold. The disadvantages, however, are that the bicycle chain seems stiffer and more resistant to pedaling no matter how much lubrication it gets. The camera's film advancing and auto focus mechanisms also slow down considerably. My jaws and nose always feel like they are about to fall off from the cold wind chill. And drinking water is so freakin' cold, it gives me headaches with each gulp. Other than that it's not all that bad. Of course, the amount of clothing I wear in layers has to match the pedaling effort. Too much clothing on an uphill section will result in a sweaty mess, but too little clothing on a downhill section will cause that sweat to turn into icicles on my chest hair. It's always a rather delicate balancing act.
Then there are the road conditions. The snow here in Finland seemed like it had been on the ground for a while and undergone a few freeze and thaw cycles; it wasn't powdery and soft anymore but hard with a thick icy crust. The roads had already been plowed but much of the snow and ice simply lined the road shoulders, exactly where I wanted to ride. Forcing the bike through the snow was pointless because I couldn't track straight and constantly lost momentum from bumping into the hard ice. Fortunately, Finland has literally thousands of miles of bike paths and I was able to use them quite a bit, although they, too, had their share of slippery black ice. All of these factors combined to make some slow and shaky riding. My daily mileage seemed like less than half of what I am used to riding during, say, a California summer. One thing did keep me motivated and that was the inability to take very long breaks. I would simply get too cold.
Unlike Denmark, Norway, and Sweden, Finland definitely has a wintry feel already. The wheat and potatoes have long been harvested, along with a lot of trees, which the Finns seem to cut down a lot more readily than their other Scandinavian counterparts. However, through some Estonian farm workers I met, I learned that tomatoes, cucumbers, onions, garlic, salads, and other vegetables enjoy a year round growing season here. That's because they grow in large, heated, and well lit green houses. Since these farm workers invited me over and seemed like a fun bunch of people who also spoke German, I joined them for a few days of green house farming and tractor driving. All the rowdiness was a welcome change from solo riding for a while. Eventually, I did make it down to Helsinki, the capital of Finland, to spend a couple more cold, dark, and windy days there. This city is a smaller version of Stockholm with a well balanced combination of cobble stone squares surrounded by buildings dating back a few centuries and modern glass and steel structures. The Finns take a lot of pride in their cutting edge Finnish designs. This includes everything from kitchen ware to cell phones to buildings.
After some more icy rain and sleet I decided that the season for bicycling was really over now and boarded a ferry bound for Stockholm, Sweden to leave the bike at my brother's new apartment and do the rest of my wanderings by bus, train, and ship. Another bike trip here at the height of summer should be pretty contrasting.
Until next time…