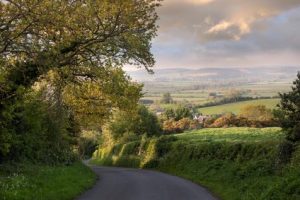 Fancy getting away from it all for a weekend? Well then, aren't you the lucky one – this sceptered isle plays host to hundreds upon hundreds of fantastic destinations of all sorts: from quaint little chalets overlooking the English Channel to glorious old manor houses in the middle of the countryside, you're spoilt for choice.
Sadly, this then provides an altogether different problem – how on earth are you going to decide where you want to go, let alone where you want to overnight? Fortunately for you, we're here to help. Here are some of our faves, so get out there and relax!
Lancashire – The Inn at Whitewell
You'll find this little gem not far from Clitheroe, and the building dates all the way back to the 14th Century, meaning there's plenty of history and atmosphere here. It's the perfect place for a quiet romantic getaway.
Make sure you explore the nearby Trough of Bowland, a gorgeous valley found in the Forest of Bowland Area of Outstanding Natural Beauty – it is absolutely beautiful, and it is criminally unknown!
Somerset – The Archangel
Down in lovely Frome is the Archangel, a wonderful former coaching inn that has been renovated in a stylish but thoughtful manner, creating an incredible melding of classic and modern.
It has its roots in the times of the Domesday survey, so it's another historical property, but the restaurant's cuisine is anything but outdated. It won't set you back a fortune, and breakfast is included, so if you're after a budget boutique then the Archangel is the one for you.
North Wales – Deudraeth Cottage
Deudraeth Cottage is one of many holiday cottages in Portmeirion Village, a lovely little place in Gwynedd, North Wales, which looks like it's been lifted straight out of the Riviera. Deudraeth just happens to be our favourite.
You'll find it opposite Castell Deudraeth, so there's your awe-inspiring view sorted, and you'll have your very own walled garden and private parking. With two double rooms and a single, there's enough space to house five, so get cosy in front of the open fire!
Bath – The Royal Crescent Hotel
In the middle of Bath's well-known Royal Crescent, this is an elegant, Grade I listed building with a sumptuously rich heritage. Its location makes it the perfect starting point from which to explore the historic town of Bath.
Also, you should make sure to spend some time with afternoon tea in the lovely gardens, before taking advantage of the wondrous Bath House Spa.
Norfolk – Byfords
Byfords in Holt has it all – not only is it an upmarket B&B, but it is also home to a rather incredible deli with loads and loads of local produce (not to mention fabulous home-made cakes) and even a deliciously tempting bistro!
And best of all, the town in which it resides is a lovely place, a beautiful old Georgian market town, so make sure you get out there and explore it!