Wales is a magical land filled with enchanted green valleys, purple tipped mountains and shining stretches of sea. Mighty castles beckon one to explore their shattered remains, a living testament to the long term wars between the English and Welsh people. We drove from Chester between steep, granite cliffs and an almost imperceptible changing countryside on the way to Conwy and Snowdonia National Park – the main A55 making Wales very accessible from Manchester and Liverpool airports. Historically, the Romans invaded Wales from Chester, whereas the English armies under Edward 1, the Hammer of the Scots, marched through Flint to Conwy to subdue the Welsh princes.
The Snowdonia ranges rear their peaks over Snowdonia National Park, areas of national beauty. Here, perched high on the range, is Gwrych Castle currently owned by an American – just one of many fantasy homes erected during the Victorian era. Conwy Castle built by Edward 1 took four years to complete, and Conwy, itself, is surrounded by medieval stone walls. The estuary is great for mussel picking and tourists come to fish and walk the lush countryside of Snowdonia.
Stop for lunch at the Castle Hotel, once a famous coaching inn and now a most comfortable hotel offering the highest standards of hospitality. Be treated to local delicacies – fresh fish being a seasonal delight – sea bass, monkfish, turbot and gray mullet. If you are a foodie, you should visit Edwards Food Hall where a tempting array of locally produced organic jams, preserves, meats, cheeses, and home-made pate from Ruthin will make your mouth water. Recommended is a visit to Plas Mawr, a beautifully restored Elizabethan town house where you can wander from room to room and discover how people lived in those far off days.
Leaving this quiet vacation spot, drive through Llandudno, a large seaside town where many young people were evacuated to during the war and on to Carnarvon where in 1969 Prince Charles was invested as Prince of Wales. This old and beautiful walled town with its massive castle and active quayside contains the ruins of the Roman fort of Segontium. The coastline lies between majestic mountain ranges and the sparkling waters of the Menai Strait which separate the Isle of Anglesey from mainland Britain.
The beautiful Llyn Peninsula is a rather bleak but magnificent part of Wales where the weather is always quite good being served by the Gulf Stream. Early next morning, we set off for Pwlheli, a little township complete with shipping harbor and Marina where local yachts and sailboats are moored. This is an excellent place for antique shops, some specializing in grandfather clocks. The coastline runs alongside the Irish Sea, sometimes quiet and blue, other times tumultuous gray waves pound the promenade. For train lovers, the narrow gauge Ffestiniog Railway runs for 12 miles through Snowdonia to Blaenau.
A fascinating area to visit is Portmeiron best known for its architecture but the sub-tropical 70 acre woodland gardens surrounding the village should be explored. For those who remember, the television serial, The Prisoner, starring the late Patrick McGoohan, was filmed here. There are two hotels and cottage suites offering lodgings, each different, each delightful. A lunch stop at Maes-y-Neuadd Country House Hotel and Restaurant will give you a chance to explore their large organic garden and chat with their chief gardener. Make sure you visit local Welsh organic dairy farmers and organic farm stores where the produce is radiant and bursting with life and nutrition.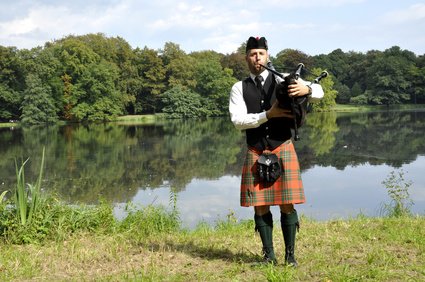 Later that day, we drove to one of the most beautiful hotels you will ever see. Called Ynyshir Hall, it is run by a very charming and hospitable couple, Rob and Joan Reen. Rob is an artist of some note and his bold canvasses light up the walls of the hotel. Each room has a different theme and here Joan excels with her love of colour, design and, most of all, the intense passion she has for this building, part of which dates back to the 15th century. Their meticulous attention to every detail, be it the fine cuisine, superb wine selection, carefully tended grounds and early morning tea served in bed cannot be bettered.
If you are lucky during this 5-day journey try and book Jan Redler who is the Tourist Information Manager for Powys County Council. She is an amazingly knowledgeable and very entertaining guide, and a great driver! There will be many opportunities to stop and meet organic food producers and a highlight was the Lllwynhelyg Farm Shop displaying quality fare traditionally made in North Wales with the finest ingredients. Welsh cheeses are known all over the world and a visit to Cenarth Organic Dairy was most enjoyable for me and for HRH Prince Charles! The process can be viewed from their gallery/museum/shop and cheese tasting is free of charge.
Soft, undulating hills indicate the beginning of mid-Wales, an area filled with castles and history. Harlech Castle was built by Edward 1, and Henry V11 stayed there before the Battle of Bosworth where Richard 111 was killed and the Tudors started their reign. St. David's Golf course is nearby, one of many courses throughout Wales.
Many of the hotels mentioned in this article are members of the Welsh Rarebits, a group of hotels personally selected by Emyr Griffith who is passionate about hotels offering high standards in food, service and ambiance Felin Fach Griffin is a refurbished pub with its low beamed ceilings, stone floors and wooden pillars is one of a new breed run by debonair proprietors, Edmund and Charlie Inkin. Situated on the edge of Brecon Beacons National Park, after long walks, it is a pleasure to sample the wholesome food offered there – local wild venison with Savoy cabbage, boudin noir sides caramelized apples and cranberries, a risotto of peas, artichoke and asparagus with thyme butter and a tantalizing platter of local cheeses with soda bread, chutney and celery.
Also be sure to stay at a distinguished Country House Hotel called Egerton Grey. Set in lovely grounds looking towards Pothkerry Country Park and the sea, the exceptional hosts, Richard Morgan-Price and Huw Thomas, together with their experienced staff and Welsh hospitality will take great care of you. Each of their individually decorated en-suite bedrooms is most comfortable and the dining room offers superb cuisine and exceptional wines.
Cardiff is the last port of call and there you can end your journey around this wonderfully lovely and romantic country of Wales.
More Information
Castle Hotel
www.castlewales.co.uk
Lllwynhelyg Farm Shop
www.patchwork-pate.co.uk
Cenarth Organic Dairy
www.cawscenarth.co.uk
Felin Fach Griffin
www.felinfachgriffin.com
Welsh Rarebits
01144 1492 582800
www.rarebits.co.uk
info@rarebits.co.uk