It is not a secret that Paris is one of the world's fashion capitals, arguably the original fashion capital. The most powerful designers, couture houses and fashion magazines have their origin in the City of Light. If you recently rented apartments in Paris you might have had the chance to get a glimpse of the glamour of this year's Paris Fashion Week.
This year's edition shook up the scene quite little bit. But what made the biggest headlines this year were not innovative new designs. Reigning pop queen Lady Gaga made her runway debut, veteran Kate Moss was smoking a cigarette while walking the runway. The biggest scandal, however, was Dior's firing of John Galliano for making anti-Semitic remarks.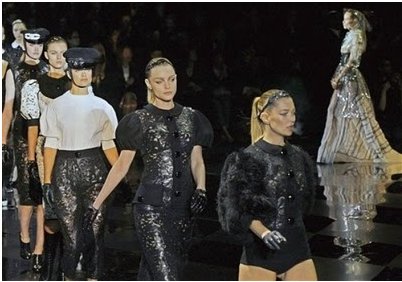 This didn't only shock the fashion industry, but also the general public proving that religion, especially Judaism, remains a touchy subject that has been the cause of arguments, debates and even wars throughout history, especially between the two opposing cultures of East and West. With the recent riots and national uprisings in Lybia and Egypt we notice once more the cultural gap between East and West and international efforts to promote mutual understanding and approximation are more necessary than ever.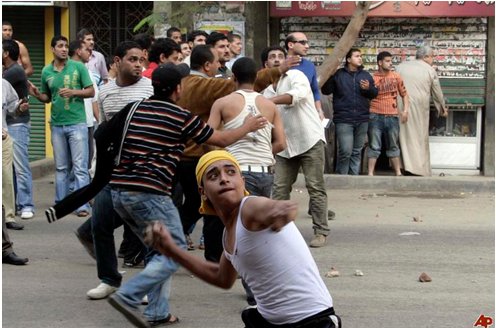 The role of women has an essential role in the East-West debate, as well as the equality of men and women and along with it how women dress. The East criticizes the West for letting women wear revealing clothes and the West is shunning the East for forcing women to cover themselves up.
Culture and art have proven to be great channels for the intercultural dialogue. The Musee du quai Branly in Paris is a center for cultural exchange and at the moment it is hosting an interesting exhibition "L'Orient des Femmes" for which fashion designer Christian Lacroix picked out costumes and accessories worn by women in the Near East. This exhibition is not only note-worthy for the exceptional designs Lacroix picked out but also because it touches upon an important political theme by showing us the East from a fashion-forward female point of view.
And no other city is more appropriate to host this exhibition than Paris. You have time until the 15th of May to rent Paris Apartments and visit "L'Orient des Femmes."