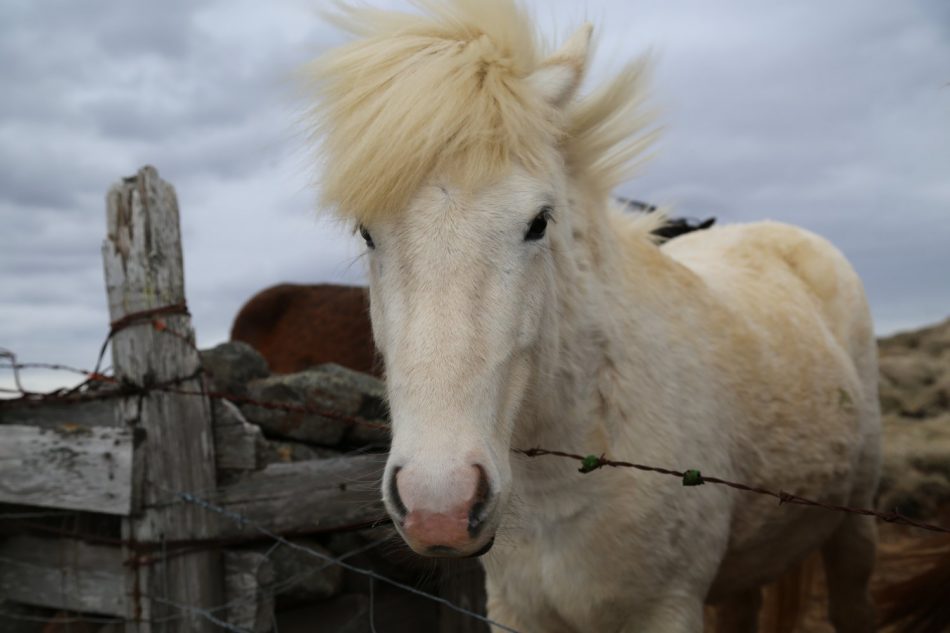 I land with jet lag after a simple 4 hour flight. Too short for sleep and too long to stay awake. There quarters of Iceland is covered in ice yet when we arrive to sparkling Reykjavik, there is no snow. Surely global warming is a reality if there's not even a flake in mid-February! We embark on a city tour to see the famous sites followed by hotel check in and grateful that we are in the heart of town. Everyone enjoys the Viking style welcome dinner at a folklore restaurant.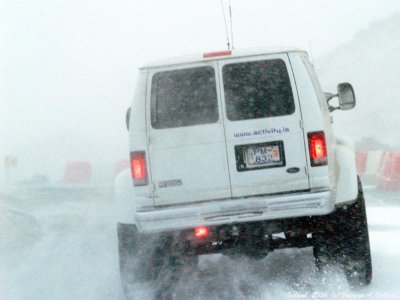 Our itinerary has been affected by the lack of snow but we make the best of it. I'm actually glad for the warmer weather with clear visibility. We head out through moss covered lava fields for our 'Golden Circle' full day tour. Iceland is a toddler, only 25 million years old making it the youngest country in the world. You can feel the seismic energy it emits in its continued growth. In this land of fire & ice, there are over 200 types of volcanos here that erupt every few years. We see a geyser park with hundreds of hot springs, the beautiful Golden Falls that cascade 100 in two stages and in the distance we witness blow holes in the mountains releasing geothermal steam. The landscape looks dead as the moon but it's alive as human skin ready to erupt with a boil or pimple any second. We stop to view the border of the tectonic plates that separate the earth's boundary of Europe with the Americas. It is the only place in the world that this can be seen above water.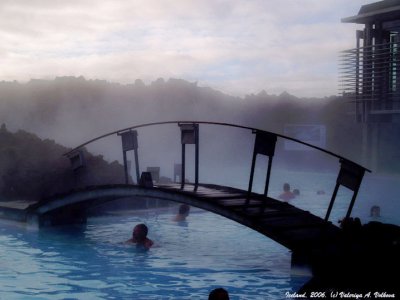 We enjoy an Icelandic Super Jeep safari out into the country's rugged interior. The vehicles are like giant ATV's that can handle any terrain. When a blizzard engulfs us, I find it thrilling. We ride over hills of lava rock, along the black sand beaches of the southern coast and edges of bubbling hot springs.
Our drivers let us out at a huge thermal drill hole into the earth that is blowing a massive pressure of steam and we are nearly blown away.
In our free time we explore the capital city, so clean so safe. I watched 3 women leave their babies bundled in strollers outside as they dined. I've come to believe this is the most expensive place on earth after paying $8 for a coffee and $13 for a small hairspray. I stroll and peruse the restaurant dinner menus posted faced with the nightly challenge of trying to find a good meal under $100. My small pizza the night prior was $36. This is a perfect place to begin my diet. Nightlife is awesome here if you've won the lottery. With small beers at $11, I can't imagine that alcoholism could exist here. We joke about publishing a book called "Iceland on $400 a Day." The group takes it all in stride. They are wonderful, normal and bond well in friendship. One thing that is cheap here is energy produced from geothermal water. Houses are so warm, people leave the windows open to cool off.
We visit the deluxe Laugar Spas with its massive gym of 180 treadmills, its thermal pools, eucalyptus steam rooms, hot pots and heated outdoor Olympic pools. Together we all get wet in this virtual playground of adults. Another day we rode horses through a lava field. Icelandic horses are a docile and pure breed that began here with the Vikings 900 years ago. This was followed by an evening Icelandic Lobster feast out in the country on the ocean where we searched for the northern lights to no avail. Our touring ended at the famous Blue Lagoon, the most unique bathing spot on earth. This outdoor swimming oasis set in the middle of black lava field looks surreal. We enjoy the therapeutic 110 milky-blue waters as a perfect pre-departure swim before our long flight home. With lack of snow our dog sled tour was canceled and I will present Lapland as the next winter adventure, were there always is snow.