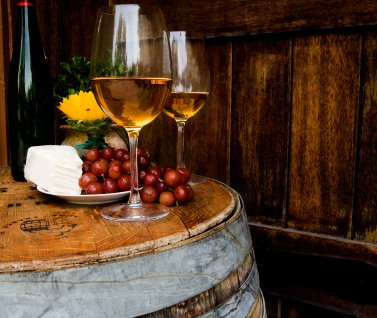 "The future is an opaque mirror. Anyone who tries to look into it sees nothing but the dim outlines of an old and worried face." –Jim Bishop
The morning of September 11, 2001, as a Peace Corps trainer I'd scarcely opened an HIV/AIDS seminar in a shabby hotel two hours north of Port-au-Prince, when the Haiti health program manager pulled me aside.
"The World Trade Center and the Pentagon have been attacked by planes," she whispered. "It's not a joke."
She shared what little she'd heard with the Volunteers. Horrified, everybody crowded into the adjacent bar which had a generator-powered television set.
After a while we decided to join hands and recite The Lord's Prayer. Our Haitian partners would arrive the next day, most hiking miles across rugged rural terrain to reach bus stops. I prayed for strength to get through the week.
I worried, too, about my husband's safety. A late riser, he'd still be sleeping soundly in our townhouse in Silver Spring, MD. Married a little over a year, Ken and I looked forward to finally taking a belated honeymoon. We'd planned to go to Munich for Oktoberfest. The future now looked murky.
Incredibly, the HIV/AIDS training went forward without mishap. The following Sunday the US Embassy somehow maneuvered me aboard a return flight to Miami. Even more improbably, American Airlines rerouted one extra flight to Dulles, since Reagan National, my original destination, had closed down. I got its last remaining seat.
When I reached home Ken welcomed me with a hug and a glass of Chardonnay. He settled on the sofa beside me.
"What do you think?" he asked. "The news commentators are speculating about more possible hijackings. Should we cancel the trip?"
In our sixties, we'd married the previous summer. Right after the wedding I'd started to work at Peace Corps Headquarters in Washington DC, so we'd postponed our honeymoon until I'd accrued some vacation time. Ken pined to revisit the towns he'd lived in during his Air Force service in the 1950s, so we'd chosen Germany.
"I want to see one more Oktoberfest," he'd said. "This'll be my fourth, and the best, since you'll be along. You'll learn to love German beer, I promise."
I preferred a glass of chilled white wine to a mug of tepid beer, but agreed. I knew Germany was famous for its Liebfraumilch and Riesling, as well as all that celebrated beer.
But now I fretted. We were scheduled to fly out in just a few days. Would we be safe? Would it be foolhardy to travel at such an uncertain time? New travel regulations had gone into effect, so navigating airport security lines would be arduous. On the plus side, we'd already arranged for a rental car at Franz Joseph airport in Munich, and Ken claimed to remember enough German to ask for directions as we headed for the Black Forest, Landsberg, Garmisch and all those other magical-sounding places he'd described.
"Let's do it," Ken finally said. "We'll probably be safer in Germany now than here in the outskirts of the capital. You've been working hard. You deserve a vacation."
So we went. On the first day of October we settled in at Oktoberfest's Hofbrau Haus, surrounded by crowds of young people, nearly all from New Zealand and Australia.
"We were able to find lodgings here after so many Americans cancelled their travel plans," one young couple told us. "Let's toast America!"
We all raised our litre mugs and sang along with a brass band that pounded out "Stop in the Name of Love" and "Roll Out the Barrel." We ate salted radishes and pretzels as big as our heads, and toasted every English-speaking nation on Earth, including Belize, Guyana and Seychelles, countries that may have gone unmentioned if I hadn't a personal Peace Corps knowledge of them. Then the Kiwis and Aussies even joined us in a chorus of "Blame Canada" when a trio from Ottawa asked to join us.
Ken and I listened appreciatively as our new friends poured out their sympathy for the States, and gratefully accepted their gracious good wishes for a safe return home. We left Oktoberfest carefree, flushed with lager and love.
Then the United States initiated a bombing mission over Afghanistan. We heard that American citizens abroad should register at American embassies, and that tourists in other European countries had been threatened by terrorists.
"Should we try to return home early?" I asked, nearly overwhelmed with fear.
"I don't want to leave Germany until you've seen Andechs," Ken replied, shaking his head. "We'll be all right. We'll be safe here."
Ken described Andechs Abbey, an hour south of Munich, as a Benedictine monastery housed in a castle that dates from the twelfth century. Its brewery produces lagers with an alcohol percentage nearly as strong as fortified sherries.
"We'll sit in the beer garden, share a basket of rye bread and monastery cheese, and sip a beer and contemplate the frescoes and stuccoes. We'll really relax at Andechs," he insisted.
Ken drove along the eastern shore of Lake Ammersee, eventually pointing out a castle looming on a hill.
"There's Andechs!" He patted my hand.
I'd read that Andechs had been a cherished destination for pilgrims for over five hundred years. Now, as we headed up the hill that frosty morning, I felt as if we, too, were on a pilgrimage.
The beer proved just as delicious and heady as Ken had promised. Then after lunch, we toured the ground floor of the church. I sat for a while in the Chapel of Sorrow, praying for the United States, for Washington DC, for peace, and for our marriage. I especially prayed for a sense of serenity. As soon as I asked the Lord to instill peace in my heart, I felt an enormous sense of relief. The fear seeped away, leaving me calmer than I'd been since the morning of September 11.
The medieval Chapel of Sorrow houses the grave of Carl Orff, the 20th century composer of "Carmina Burana," hypnotic music that for me always makes everything seem epic.
When we crossed to the St. Anthony Chapel, with frescoes by 17th century artists, I reflected on how so many pieces of the past seem to come together at Andechs. As we left, I picked up a brochure that quoted the Andechs' Abbot, Dr. Johannes Eckert, on the purpose of the monastery. One phrase hit a chord, and I read it aloud to Ken. Eckert hoped pilgrims would "relish the present and the moments which go by so quickly, yet indeed not forget that which went on before."
I recalled that September day in Haiti, when we all decided to move forward, to not become paralyzed with fear. As we strolled to our rental car I turned to Ken.
"In the chapel I prayed for help in giving up fear," I said. "There's no room for it on our honeymoon. I think it worked. I feel more peaceful now."
"Good decision. Just don't ask Him to make us give up German beer."
I laughed. Suds and solace seemed perfect mates, just like us. I squeezed my wise spouse's hand.
In the subsequent years we shared until his death, Ken illustrated time and again that one today is worth a million uncertain tomorrows. In my heart, he paints that picture still.