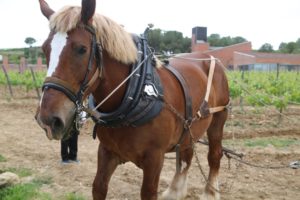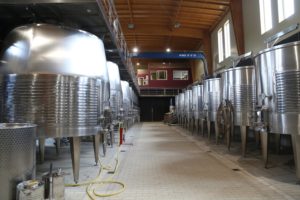 When people hear the term "stereotype" it has somewhat of a bitter taste to it and one immediately assumes it is something negative and it slips into the meaning of "prejudice." However, if we are being accurate a stereotype is merely a popular belief about a specific group based on assumptions and conceptions. Curious about it, however, is that whether we condone them or not, we often use them as a point of orientation, when we don't know much about the person or group.
As summer is approaching people are booking summer vacation and I am sure that just like every year Spain will be a major tourist destination in Europe and all apartments in Valencia, Barcelona, Madrid and Seville will be booked within shortly. Some might come to visit Spain for the first time and I'm sure everyone has some kind of an idea of Spain.
So let's take the 4 most prominent popular beliefs to find out from where they stem from:
Summer, sun, sombreros!
If you are going to Spain with the expectation to be welcomed by a group of Mariachi playing, sombrero wearing men, I advice you to brush up on your geography. If this is what you are looking for you should try Mexico. However, Spain is indeed a great destination for some fun in the sun, as it has great beaches, along the Costa Brava and the Costa del Sol amongst others.
Bullfighting

Bullfighing is perceived to be a great part of culture throughout Spain, but this is not very accurate. The interest in bullfights has gone down significantly and there are regions in Spain that heavily protest against this custom. The Canary Islands for example were the first to ban it, but also Catalonia and Galicia are very much against it. Another custom that is very Spanish in its roots and involves bulls is the so-called "Running of the Bulls" which entails running from a group of bulls that have been set loose. The city of Pamplona is very famous for its encierro.
Paella and Sangria all day long!
The tourist industry is trying to appeal to this conception of Spain by offering paella and sangria in restaurants, but Sangria seems to appeal much more to the tourist than to the Spanish and many of the paellas that are offered in restaurants aren't what they ought to be. Foreigners mistake Paella for a national Spanish dish but the Spanish consider it a dish that is truly Valencian. If you would like to try the best paella while you're on holidays the best you can do then is rent Valencia apartments and ask a native for good restaurant to eat Paella Valenciana.
Flamenco is the national dance!
The UNESCO recently named Flamenco one of the "Masterpieces of the Oral and Intangible Heritage of Humanity" and I am sure no Spanish person would fight the assumption that flamenco is a great part of Spanish culture. However, its origins lie in the region on Andalusia and the gypsy culture.