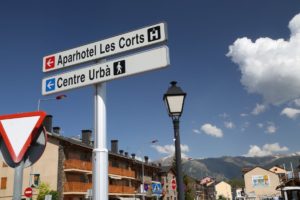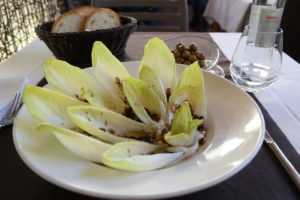 For those who want to experience sunny weather, beautiful scenery, and Spanish culture traveling to Mallorca is necessary.
With a 550 km coastline, there's plenty of towns, historical monuments, restaurants, and activities to enjoy. And, the most favourable way to explore the island is by yacht. The reasons being, this form of accommodation and transport ensures:
● Mallorca's sea voyagers can explore the entire coastline.
● Their means for travel is their place to sleep, which means no need to check-in and out of hotels or use public transport.
● A prestigious yachting experience provides unparalleled service to ensure every moment of a holidaymakers' journey is remarkable.
● There's a range of yachts varying in size, style, and price. As such, there's a yacht to suit all tastes and wallets.
● The experience and accommodation are exclusive to the guests onboard, which means more privacy.
● Vacationers can discuss the experience they want onboard and the activities and places they'd like to go to personalize and tailor their trip.
● Planning a yacht charter from Mallorca is, unbeknownst to most, easy and straightforward to do. With so many yacht choices and sailing dates to choose from, holidaymakers can charter a yacht with ease.
It's official, opting for a yacht is the best choice for a trip to most destinations, but especially Mallorca.
To prove it, here are a few inspiring places to go and things to do to enthral all.
The Palma Wrecks
A few exciting treasures lie on the ocean's seabed near Mallorca, such as the Palma wrecks. Which vacationers such as yourself can explore with the right diving gear by docking the yacht nearby.
This is one for the thrill seekers and experienced divers fascinated by history and what lies within the ocean.
While you can access most parts of the vessels, it's wise to keep a distance as shipwrecks can be temperamental and dangerous.
These wrecks are only accessible by boat, thus making it a unique activity to those chartering a yacht.
Sail in Cala Figuera
To take a dip in warm turquoise blue oceans, don't forget to add the Cala Figuera on the east coast of Mallorca to your yachting schedule.
Here yachts can sail smoothly along the coastline, and onboarders can gaze and take pictures of the mountains of Serra Levant, sitting at a mighty 500 m tall.
Plus, there's plenty of locations for yachts to dock their anchors. And for passengers to slip off the boat, cool off in the sea, and explore the hidden bays.
Visit the Palma Cathedral
If you have a penchant for spectacular architecture, sail to see the Cathedral of Santa Maria of Palma, most often called La Seu, during your stay.
This 14th-century gothic cathedral, built by Juan Rubio, is perched on the city's old walls in the centre of Palma.
Guests can sign up for a tour of the cathedral. It's recommended you go at night to see the building lit up.
With various marinas situated close to the cathedral, you and your party can walk from the yacht to Le Seu in minutes.
Sail to Port Andratx
Often fondly referred to as Mallorca's most beautiful port. What was once a small and quiet fishing village has developed into a glamorous port featuring luxurious yachts, prestigious seafood restaurants, and villas.
Moreover, the protected waters ensure the sea and marine life's beauty, and habitats are conserved.
With its decorated reputation, Port Andratx is often likened to St Tropez in France.
Spend Days at the Beach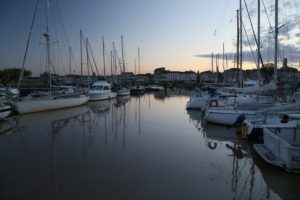 There's an array of beautiful beaches to choose from in Mallorca, which yachts can dock close to, and passengers can spend their day here under the sun and in the sea.
For instance, S'Amarador, formerly elected as the best beach in Europe, is in Cala Mondrago, not too far from Cala Figuera. The shallow waters make this an ideal location for families with youngsters.
Playa de Alcudia is also very popular, hosting a large sandy area and plenty of room for all guests to roam, sunbathe and build sandcastles. There's also the benefit of playgrounds situated on the beach, restaurants on the cusp of the sand, and numerous exciting water activities to sign up for.
Cala Xinell, on the other hand, lies relatively undiscovered by most tourists. This beach is situated on the edge of Illetas holiday resort, and it offers visitors a relaxing vibe.
This location is often a favourite among seasoned yachters.
The above provides a snapshot of the diverse activities and places yachters can take advantage of during their holiday to Mallorca.
Ultimately chartering a yacht means visitors are less restricted in their endeavours to experience the island of Mallorca and the surrounding oceans in more depth.
Yachts can be hired for a few hours, the day, or a week or more. And there's a range of boats to suit your intended style of trip too, such as catamarans and monohulls.
As an additional tip, when booking your chosen yacht to Mallorca, ask the yacht owners questions, and of course, advice on where to go and what to do. Because nothing quite beats the knowledge of the locals.