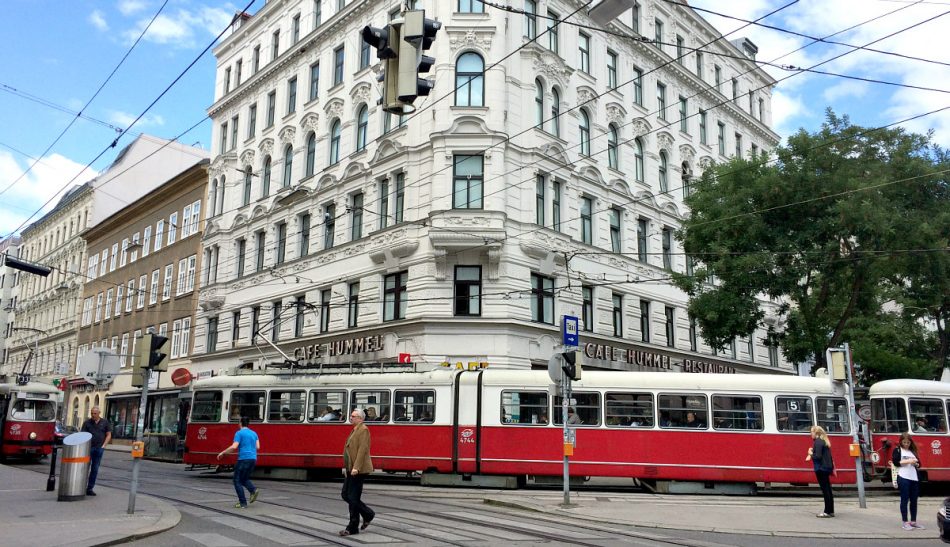 Vienna's Josefstadt and Neubau, by native Barbara Cacao, Vienna Unwrapped
The local radio news sounded through the drugstore, where I was searching for toothpaste: A record number of tourists had been flocking to Vienna in 2016. The Vienna Tourism Office was at pains to promote new tourist attractions outside the city center to disperse the number of travellers huddling in the historic city centre.
I was in my old neighbourhood Josefstadt: just 10 minutes from the centre, and packed with independent shops, antiquities stores, little museums, cafes. No screaming tourist attractions, just local life. If you are keen to explore Vienna's natural charms jump on Josefstadt and adjacent Neubau (8th and 7th districts). Here are my top ten places.
Museum of Folk and Folk Art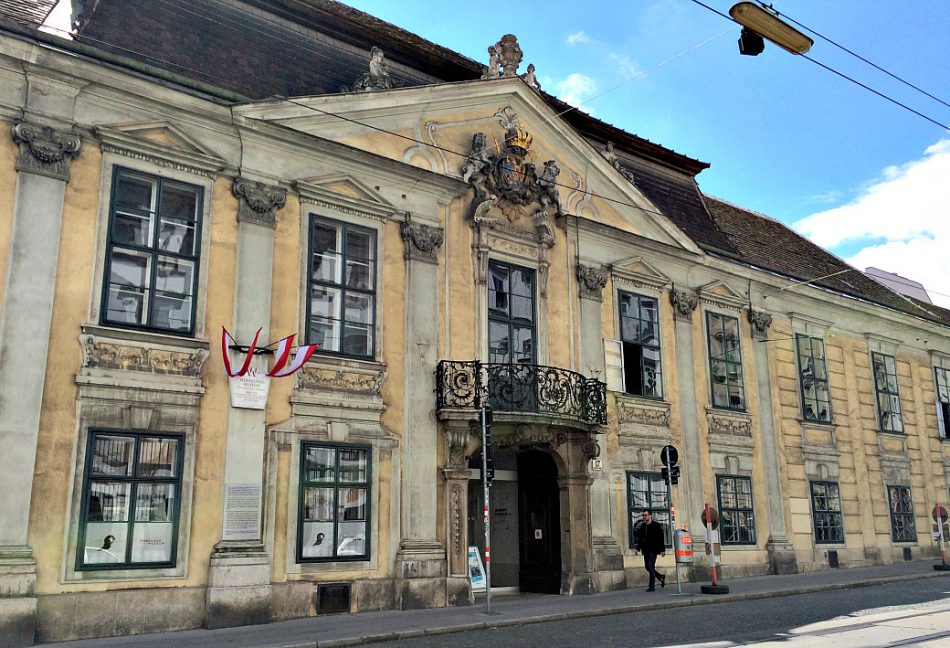 Vienna's Josefstadt and Neubau. The Museum of Folk and Folk Art (Volkskundemuseum) hides away in baroque Schonborn palace. Palais Schonborn is a monument of the Habsburg's multiethnic empire: find a collection of ceramic pots and plates, paintings and pictures made of human hair, wooden masks, painted wooden furniture, historic family photographs, embroidered caps and dresses, musical instruments, and agricultural tools.
Address: Laudongasse 15-19, 1080;
Florianihof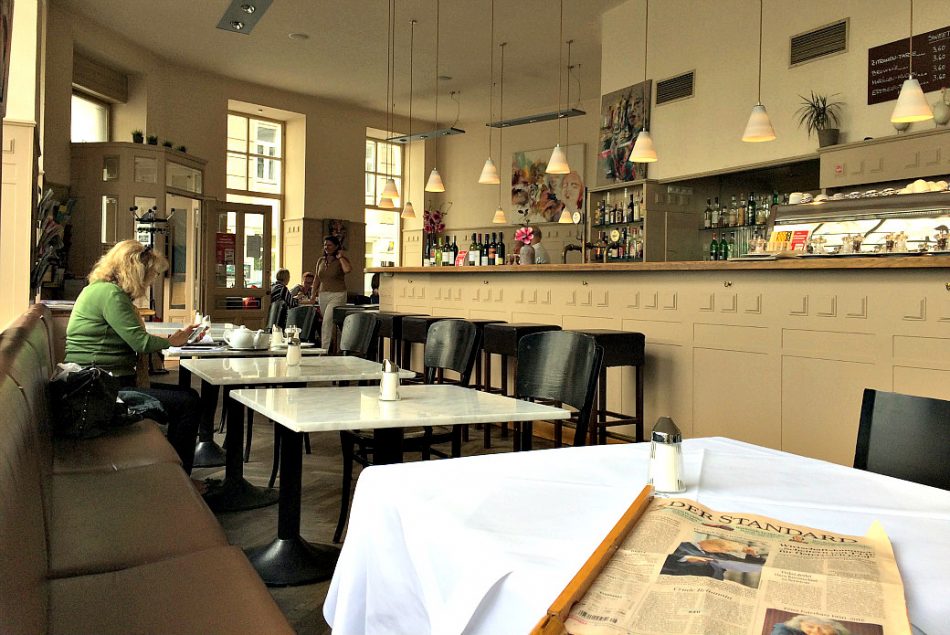 Vienna's Josefstadt and Neubau. White table cloths, dark chairs, and those typical globe lamps: Cafe Florianihof spreads real Viennese coffeehouse atmosphere; the kind you find mostly outside the city centre. Regulars are a colourful mix of local artists, actors and urban professionals in search of inspiration, good food and fine coffee. Besides, the service is excellent: the friendly waiter speed-served my lunch menu at the last visit.
Address: Florianigasse 45, 1080;
Maria-Treu-Platz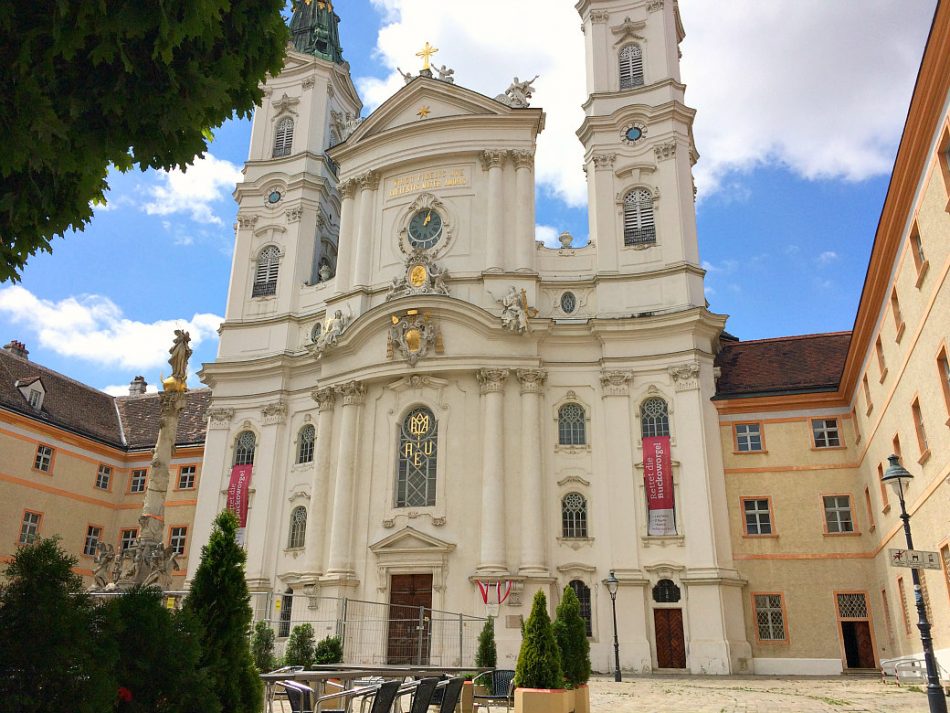 Vienna's Josefstadt and Neubau. Behind the Museum of Folk and Folk Art Piaristen street connects Josefstadt with Neubau. A square cuts into that street: Maria-Treu-Platz. It is lined with baroque town houses and the church of Maria Treu. Cafe tables and chairs populate the cobblestoned square. Local residents delve into creamy chanterelles and fluffy apricot dumplings. Join them for a snack or dinner after a theatre performances at nearby Josefstadt Theatre.
Prinz Ferdinand
Vienna's Josefstadt and Neubau. If you have a hang for authentic eateries, Prinz Ferdinand won't disappoint. The traditional corner tavern has been serving its middle class neighbourhood top Viennese cuisine for decades. Choose between cosy dark wood panels and typical globe lamps indoors, and seating in a village-like square under chestnut and lime trees.
Address: Bennoplatz 2, 1080;
Cafe Hummel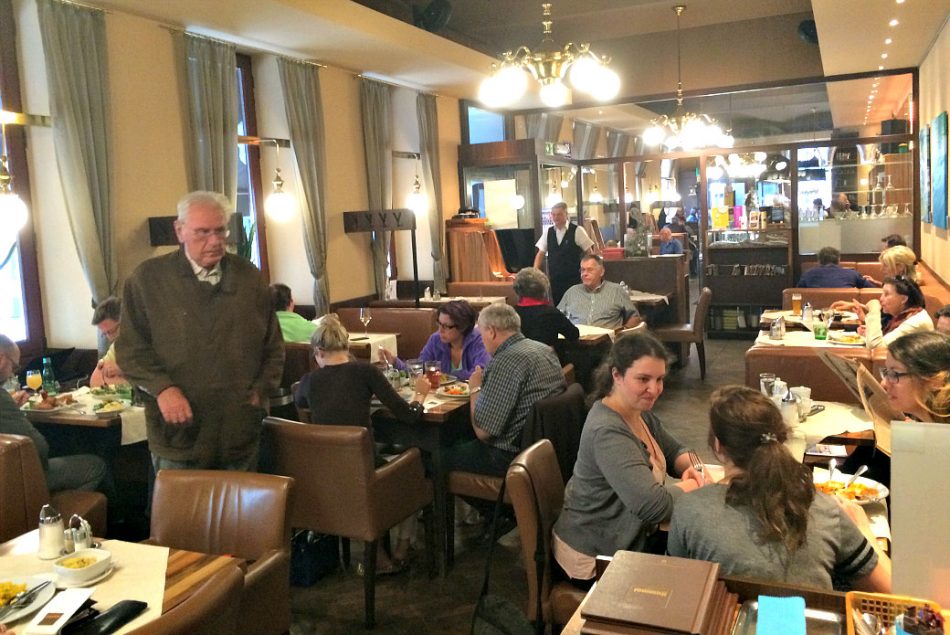 Vienna's Josefstadt and Neubau. Do you want to observe locals in their natural habitat? Visit Cafe Hummel, the extended living room of generations of Josefstadt residents: Elderly couples celebrate their weekly lunch routine there, regular 'Herr Binder' is helped into his seat, local businessmen negotiate over coffee and a student takes out his Oma (granny) for cake. The weekday lunch menu is great value for money, and tasty.
Address: Josefstaedter Strasse 66, 1080;
Strozzigasse and Neubaugasse
Vienna's Josefstadt and Neubau. On your way from Josefstadt to Neubau, choose Strozzigasse, which links the two districts. The low Biedermeier houses typical for Josefstadt gradually morph into the larger townhouses of Neubau. Both streets are packed with antiquities shops and independent fashion stores, art and multiethnic shops, including one of Vienna's most famous violin makers: Danube Violins.
Ulrichsplatz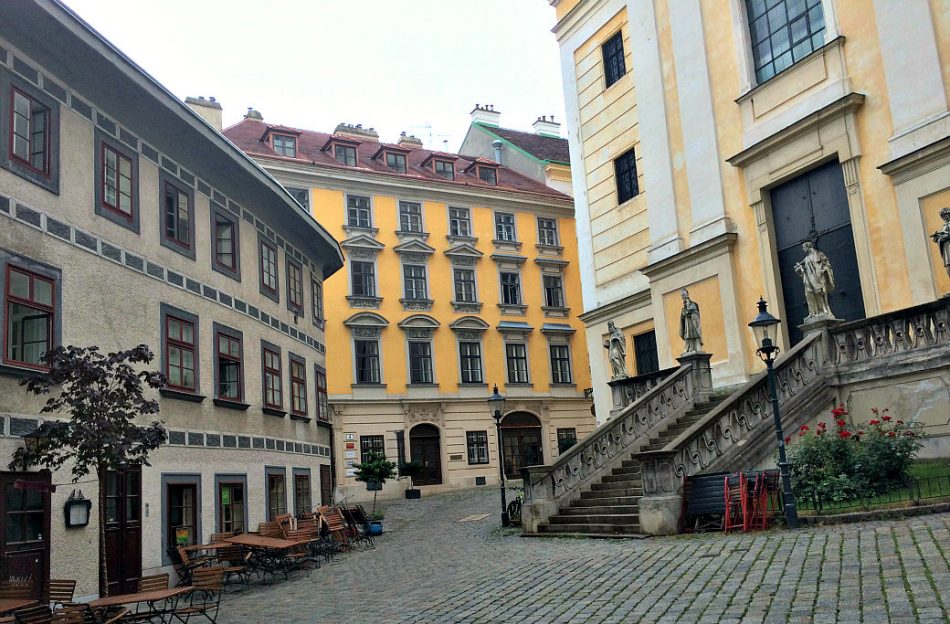 Vienna's Josefstadt and Neubau. This square in Neubau begs to be filmed. If I didn't know better I would think Ulrichsplatz is painted on a giant canvas: The baroque houses with their small windows and squiggly decoration, the yellow church with mighty stairs in the middle, the tavern at the corner (now a popular cafe/bar). Do at least circle the church to soak in the quiet atmosphere of this unique space.
Siebensternbraeu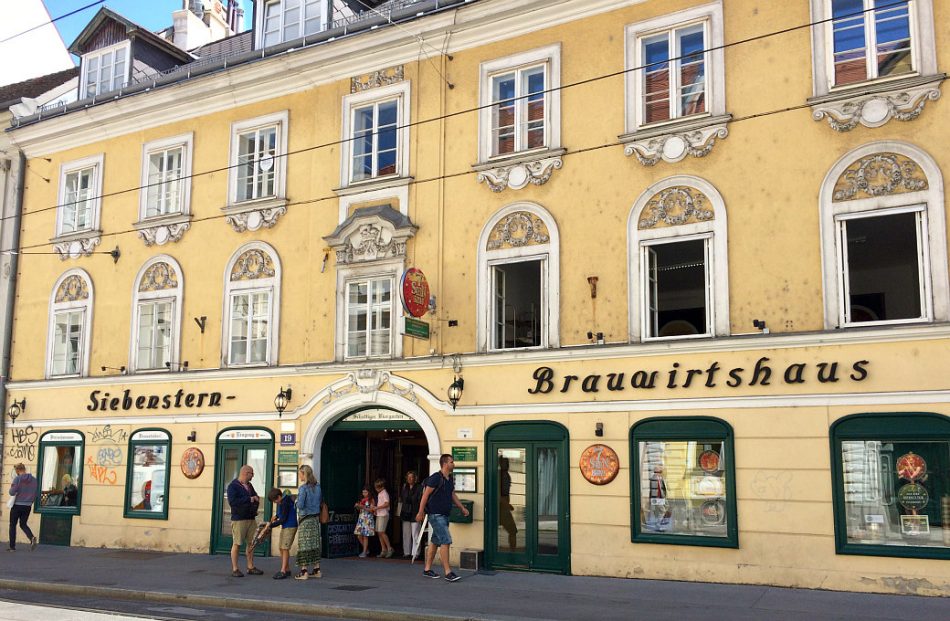 Vienna's Josefstadt and Neubau. Neubau boasts a few great breweries, among them Siebensternbraeu. I'm not a beer drinker so I have to take their award winning natural beer for granted. I just love the traditional cosy interiors, the fantastic outdoor seating in the historic courtyard and the honest Viennese food. This is a popular space, book in advance for dinner.
Address: Siebensterngasse 19, 1070;
Spittelberggasse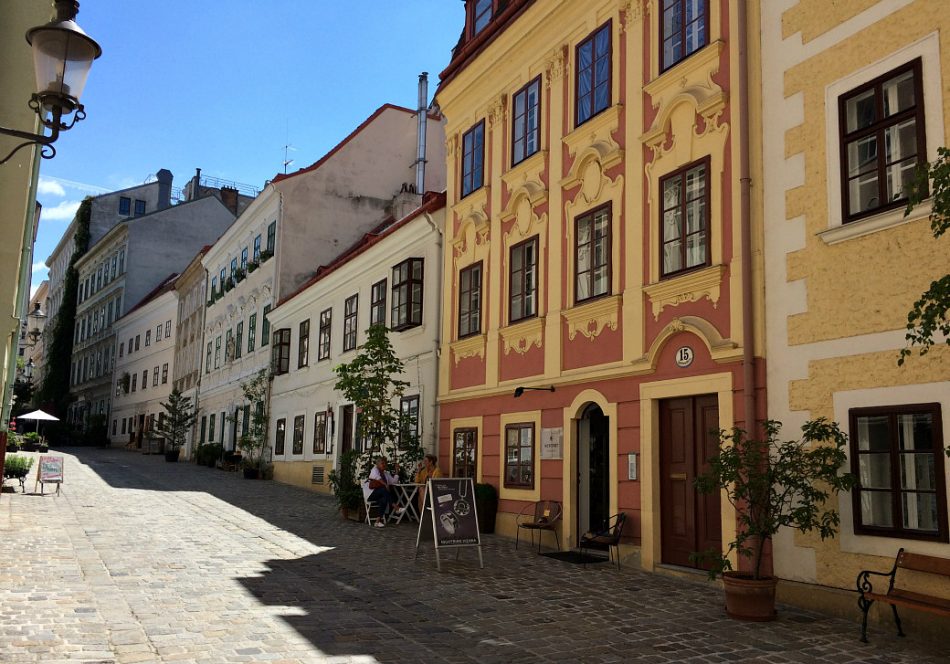 The Spittelberg quarter is Neubau's top tourist attraction, though far less trodden than the centre. Expect 250-year old houses with polished facades and character, cobblestoned alleys, art shops and taverns. The most picturesque streets are Spittelberggasse, Schrankgasse and Gutenberggasse. The area is a great starting point for an art walk across Neubau.
Museumsquartier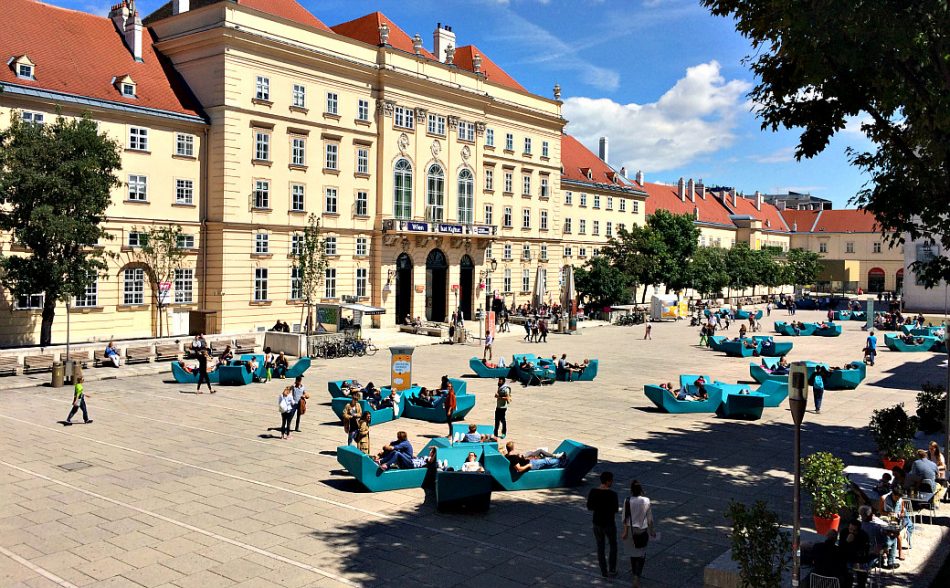 At the foot of Spittelberg hill one of Europe's largest museum complexes stretches out. Museumsquartier is housed in the former Imperial stables and bundles several top museums, stylish cafes, restaurants and a lively courtyard. My favourite is Leopoldmuseum, a paradise for lovers of Vienna 1900 and largest collection of Egon Schiele paintings. The Museum of Modern Art is a magnet for Classic Modernism and Vienna Actionism.
Address: Museumsplatz 1/7, 1070;