Those who have visited Israel, or watched the satirical movie "Don't Mess with Zohan", will recognize another side of Israelis – one that is not so apparent unless you have befriended them or come in contact with them. Deep inside, they are a bunch of fun-loving hippies and love life like there's no tomorrow. It's all about the Work Hard, Play Hard mentality. That is one of the many reasons I love Israel so much. My third visit to the country was last month. I cannot think of another group of people who are more witty and full of life than the Israelis. Their national saying for "cheers" and philosophy on living is "La C'haiem" which means "To Life".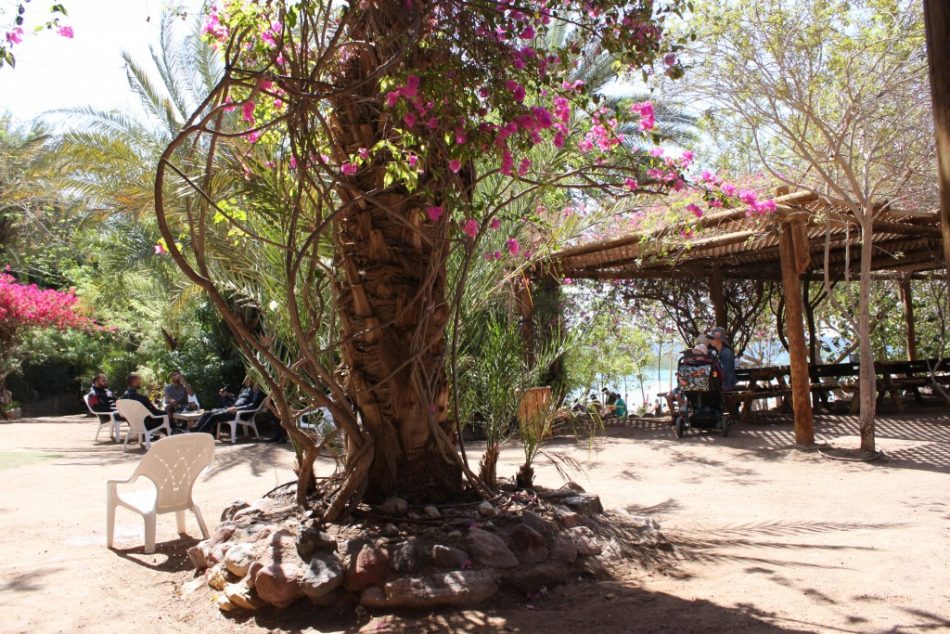 During my most recent trip, I discovered Israel's ultimate Hippie experience – a Spa located on the southern tip of Israel, in the beach town of Eilat. The location itself is awe inspiring and transported me into a "parallel" universe full of hedonism.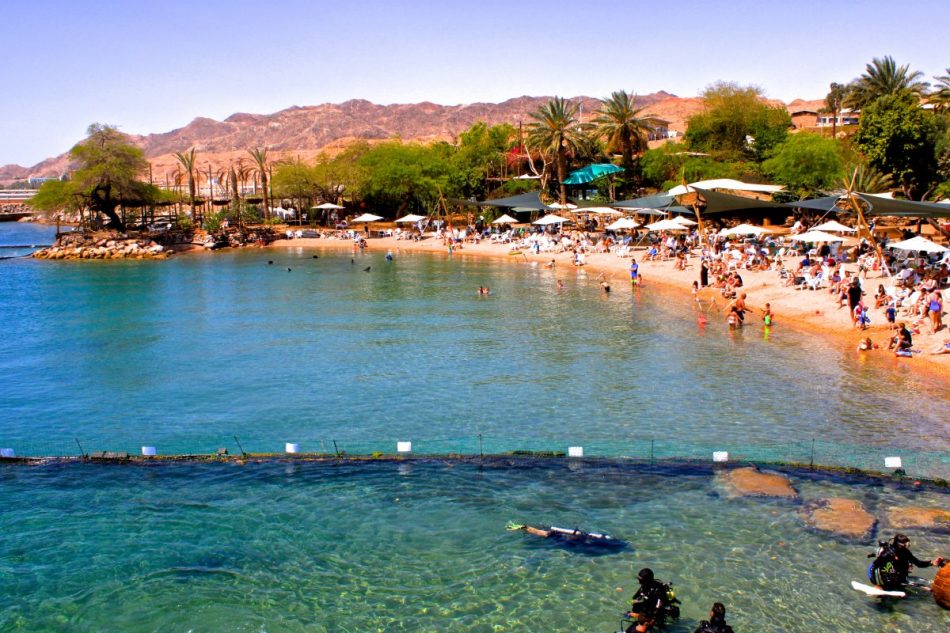 Upon arriving, you must locate a "mini-Disneyland meets Seaworld" on a beach called Dolphin Reef; this is within walking-distance to the border of Jordan.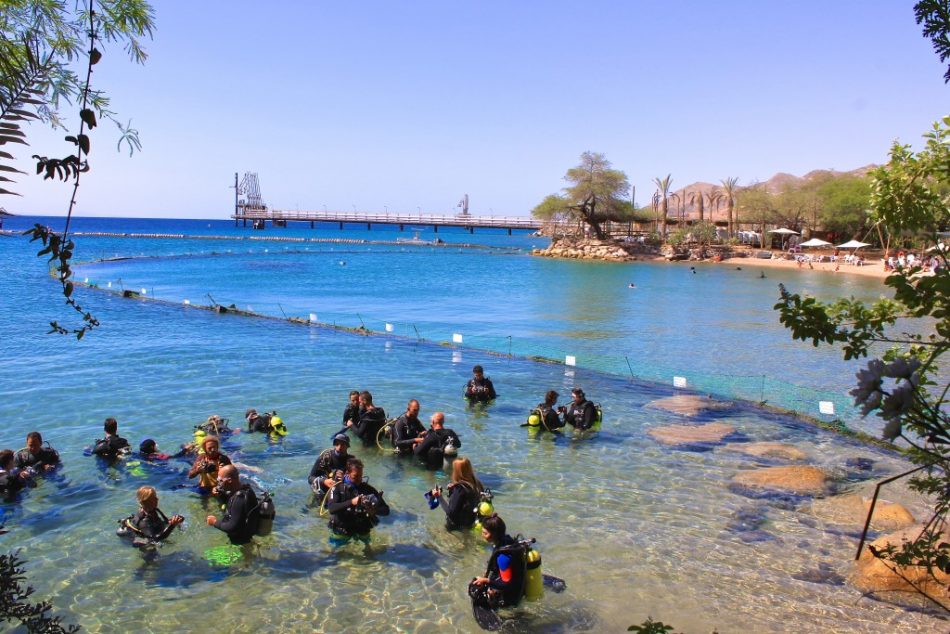 Once you enter, you will discover a mini amusement park geared towards families with children who have short vacations on holidays and weekends. The park is located on large private beach; various activities are offered including scuba diving, swimming with dolphins, kayaking and boating. Walk past all these entertaining activities down a bamboo framed path, and up the stairs into a tree-house. This will lead you into the spa named "Relaxation Pools".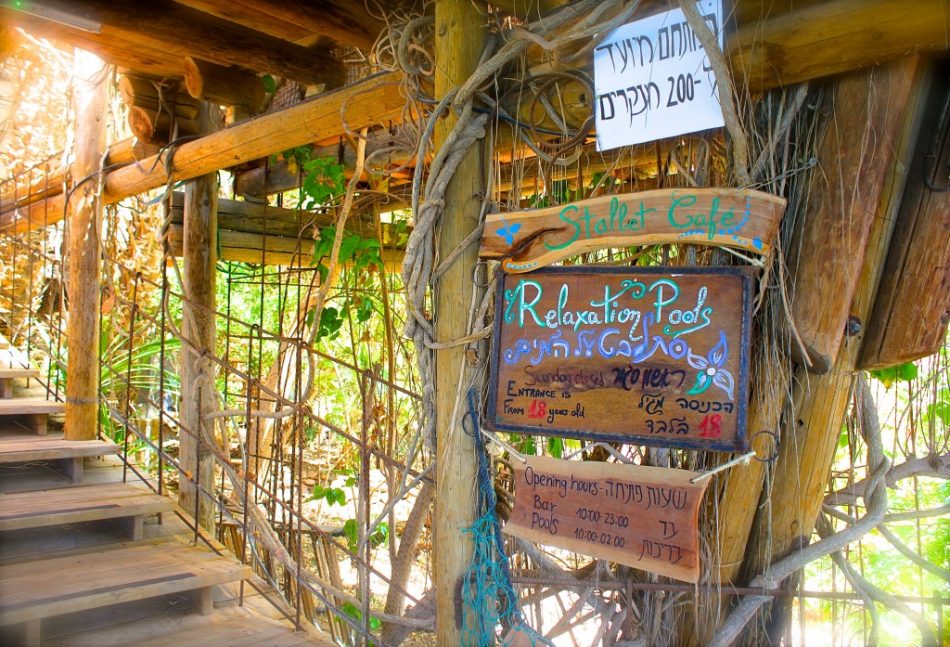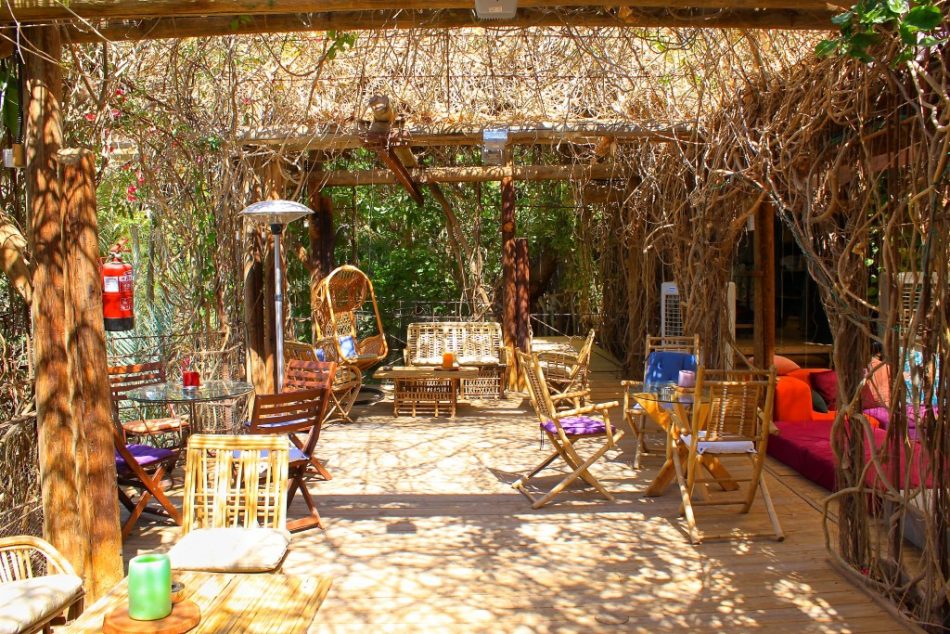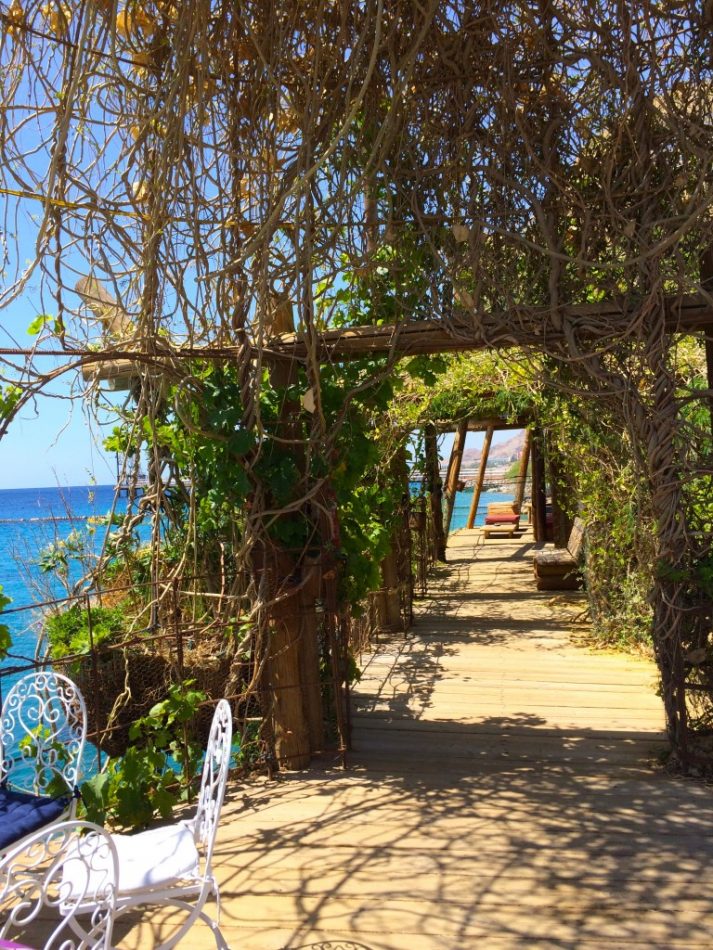 Check in at the front where young, attractive Israelis hang out with beautiful bartenders serving specialty cocktail concoctions. Baristas will serve coffee and tea as well as a full food menu. There is colorful, hippie decor with low couches to lounge on, free-wifi access to get work done and even a few half-dazed kittens roaming around.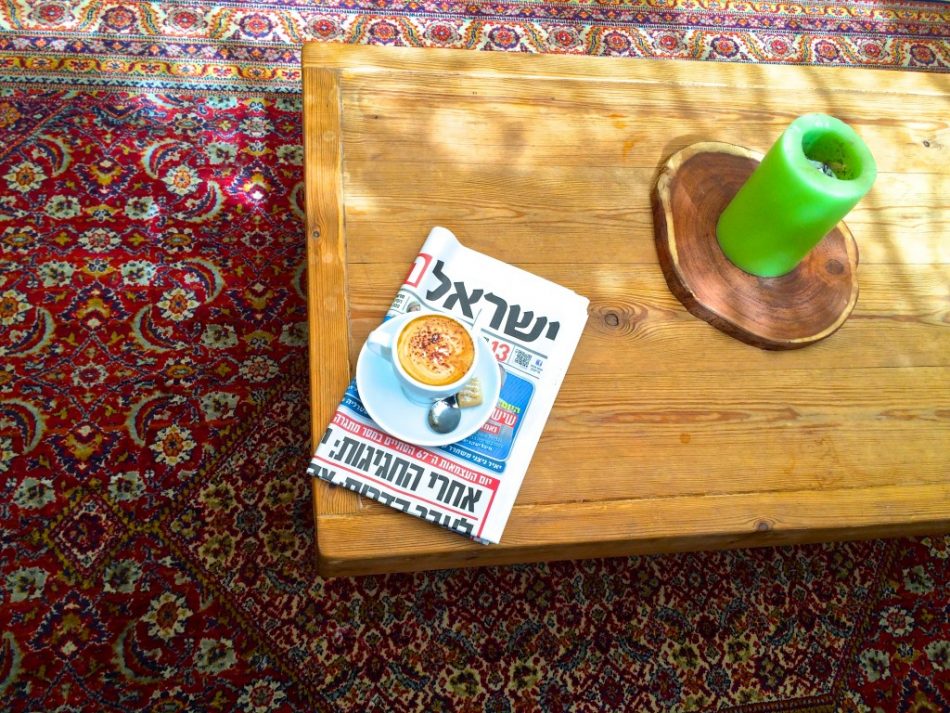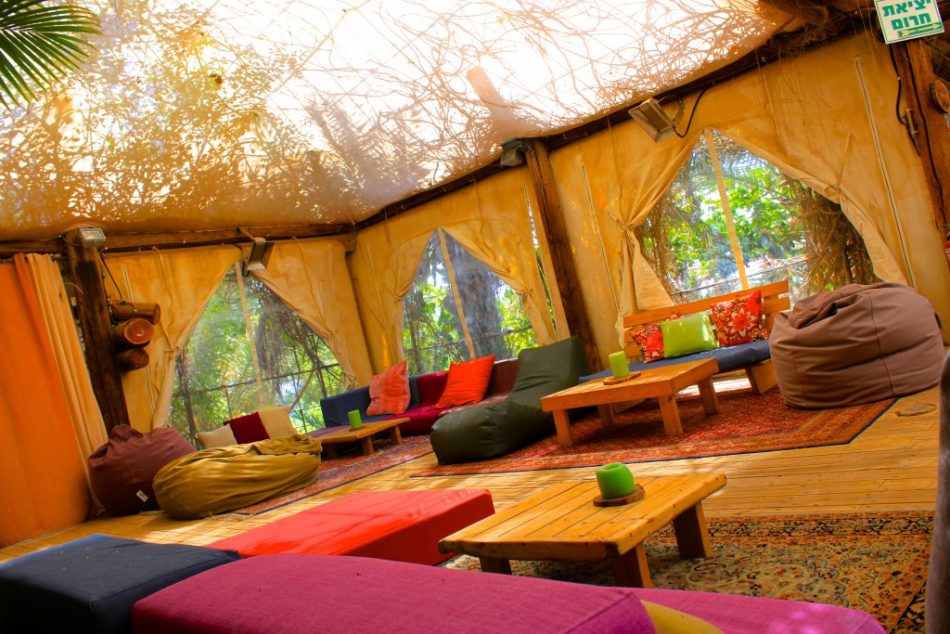 Next up is the "water spa treatment". Enter the private area where three large pools are sectioned off next to each other: a Fresh Water Pool, an Ocean Pool, and a Dead Sea Pool. Take your pick and enter as a pretty masseuse meets you with a friendly smile and floats you on your back for a 30 minute therapy session. As you begin to settle onto your back, lower your head under water until your ears are submersed – you will be treated to soothing underwater music. Ah, so Magical.
The therapist will begin a series of subtle massages that will relax you into into a state of paradise – a blissful feeling I wish I could duplicate myself. You will quickly feel mesmerized and oscillate between a state of sleep and dreams. This was one of the most relaxing 30 minutes of my life! After the therapy was completed, you can remain in the water, roam around to the bar, or coffee table where you can make your own freshly squeezed orange juice or tea, relax on the couch or just simply take a nap.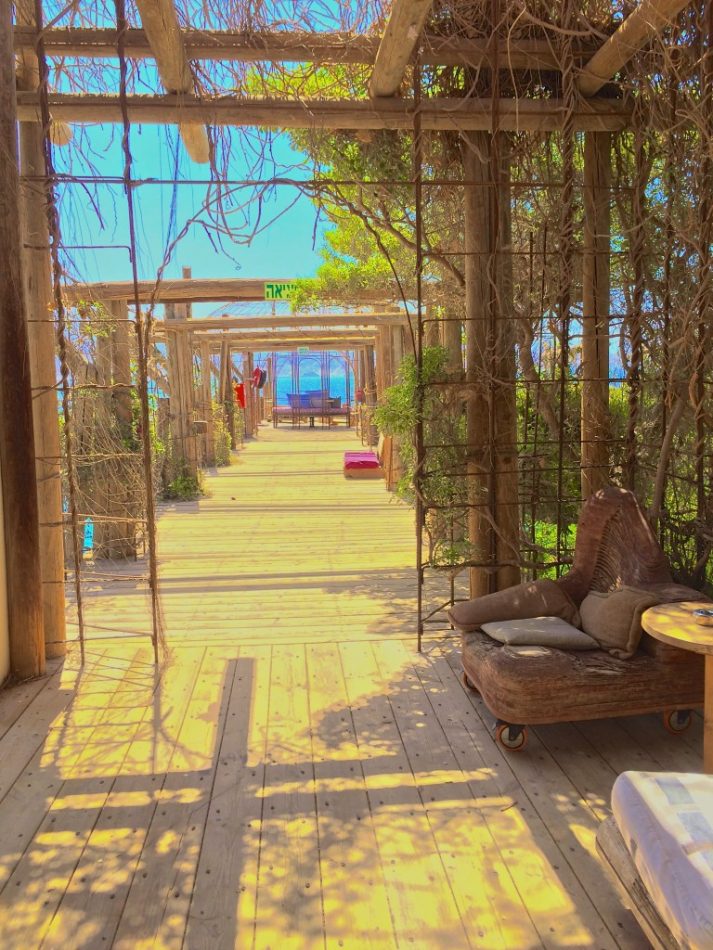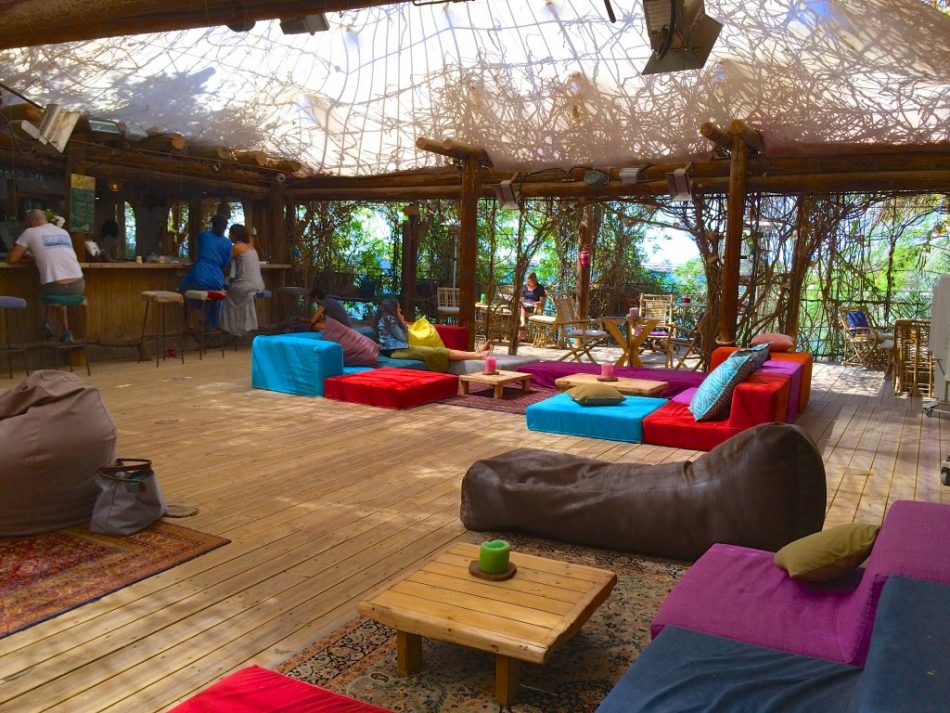 I could have easily spent a weekend here. A stay here is also very romantic. I cannot wait to go back to this magical place.