There is something that is common with the Lebanese people all over the world. They love to eat and they love to brag about how amazing Lebanon is. Usually when someone is bragging about their home country I take it with a grain of salt. After all, most people think their country is the best in the world. Most people are naturally patriotic and this is not necessarily a bad thing.
Lucky for me, I had friends that wanted to show me around. I flew into Lebanon directly from Jordan where I had spent the better part of two weeks touring the country.
I asked my friends to give me the ultimate tour, to show me what truly makes Lebanon special. My expectations were exceeded. Below are my top 3 recommendations from this trip.
Baalbek Roman Ruins – I had previously visited some of the most stunning Roman Ruins in Italy, and previous to this trip I had toured Jordan for 2 weeks. In Jordan, I went to visit the world-class Jerash Ruins, and I had even stopped at the equally impressive Umm Qais Ruins. I thought I had seen it all, which is why when I first set foot on Baalbek my jaw literally dropped.
While those ruins were more extensive than Baalbek, the Baalbek ruins were some of the best preserved that I have encountered anywhere. Best of all, they could be enjoyed with almost zero tourists.
It's quite the trip to get to Baalbek as you literally need to drive across the country, from the capital of Beirut, but the trip is well worth it. If you are in Lebanon, you absolutely need to visit here.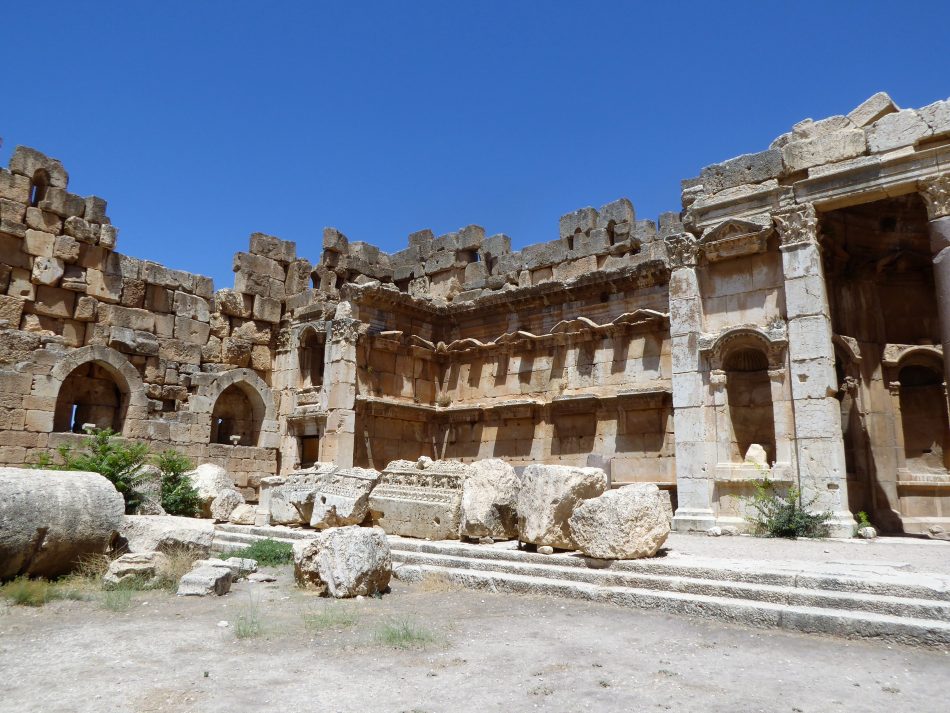 Lebanon Cave Jeita Grotto – Caves are one of the natural wonders of the world. I have seen them everywhere, including in my home in the Cayman Islands, all the way to Canada. I didn't even research these, my friends decided to take me there as a surprise.
I had no idea what to expect but it wasn't this. I had just experience the best Roman Ruins of my life the day before, surely these caves could not compete.
I could not be more wrong. As soon as you enter the caves you are surrounded by stunning scenery with formations that are too beautiful to describe. As I looked up I could see natural chandeliers, and as I looked down into the abyss I could not see the bottom. Walking through the caves, I had to keep reminding myself to watch where I was walking, as I kept getting distracted by the awe-inspiring beauty
After exiting this cave, I was mesmerized by the majesty that I had just experienced. I was then informed that the next part was better.  I followed my friends, we descended to another entrance.
And it was then that I realized, we were at the bottom of the cave. From here, we would ride a boat that would transport us underneath hanging rocks. This was both relaxing and life-changing.
Byblos Castle – Who doesn't enjoy visiting a castle and imagining a long-gone era? I always imagined these settings to be in Europe, especially Ireland and Scotland, which is why I was impressed that Lebanon had a nice castle.
Byblos Castle is a World Unesco Heritage Site, and is in the small seaside city of Byblos, which is a short drive away from Beirut.
It only takes an hour to stroll through the entire castle. As a reward, magnificent views are seen from the top, as well as the views of the ocean from the Castle Gardens. Not to be missed, is visiting the city of Byblos afterwards, to stroll the cafes and small shops.
I hope that Lebanon is now on your map, as the country has far more to offer than most people are aware of.