I have been fortunate to have visited all countries in the Caribbean except for Haiti and have visited nearly all of the territories. Haiti is definitely on the list for upcoming visits. I have stayed in a wide variety of accommodation in the region including a number of luxury properties. Luxury Retreats recently reached out to me; they focus on high end vacation rentals worldwide including a number of Caribbean luxury vacations.
After reflecting on my travels in the region the following are my top five destinations in the Caribbean.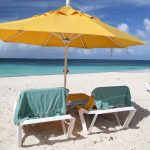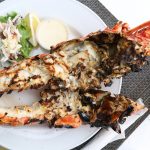 Anguilla is flat and has a tiny International airport with very limited scheduled flights. Don't let that deter you. The best access is via boat from nearby St. Maarten. The island is small, not crowded and easy to get around. Features some of the Caribbean's best food especially seafood. Great lobster! And when you think of Caribbean beaches, think of Anguilla. There are numerous smooth white sand beaches including one of my favorite spots in the country, tiny Sandy Island with it's private beach and restaurant.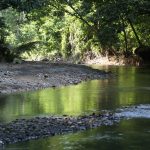 Dominica. Perhaps there is a perception that the Caribbean is all about white sand beaches and cocktails. A visit to Dominica will soon put that perception to rest. It's volcanic origins do not lend itself to white sand beaches; rather a visit here is about the outdoors and a variety of natural attractions including pristine rain forests, freshwater lakes, a boiling lake, great waterfalls. In addition, Dominica is home to the Caribbean's largest population of indigenous people, the Kalinago and visitors can view or participate in a number of their heritage related activities.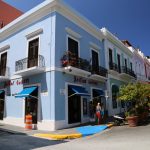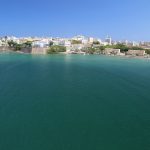 Puerto Rico – offers a diversity of attractions. Start with historic San Juan – a blend of history dating back some 500+ years that can easily be explored on foot. This town also offers plenty of good restaurants. Ready to escape the city, head up to El Yunque, the only tropical rain forest in a United States territory. Offers plenty of hiking including to the picturesque La Mina Waterfall. The Caribbean boasts a number of caves throughout the region but none as large as Rio Camuy Cave Park, it is quite extensive and only a small portion is open to the public.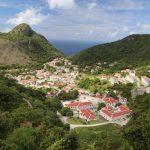 Saba – with the world's shortest commercial runway, arriving by plane can certainly be stimulating. Tiny passenger planes must immediately land on the front of the runway and brake hard. The room for error is slim, especially with the end of the runway dropping off of rocky cliff into the sea! Mysterious from afar, this towering rock always often seems to have a rim of clouds around the top. There are a number of hiking trails around the island including one to the very top. Good food, friendly locals and diving make this is must visit.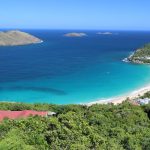 St. Barts – also features an airport with a scary landing – planes crest over a steep hill and then drop fast onto the runway. Plane spotters can stand below the final approach to watch the landings. Beautiful beaches, a sophisticated French vibe, luxury resorts, and stellar views from high on the island are all part of the treat here. Rent a motorbike and explore the narrow hilly roads on your own. Oh, and the best tropical drink we've ever enjoyed was at the St. Barth's Yacht Club – a memorable rum blended with fresh passion fruit.
Have you been to any of these islands or have other favorites in the Caribbean? Let us know!