I'll admit I was a little skeptical when I was initially invited to join the Taste of Torrance tour hosted by Discover Torrance, a non-profit organization funded by local hotels to help promote the city, but there can be no great discovery or adventure without an open mind, so off I went. I was fortunate to be staying at the Doubletree Torrance, whose General Manager had not only been there for the past 19 years, but was also the head of the Discover Torrance board. "It's a great area and a great community", Linda Amato said as I sat down to learn why she was so passionate about Torrance. Linda lives in Woodland Hills, so I immediately knew there had to be something special about this area if it kept her doing 90-minute or more commutes for nineteen years.
Linda explained that it's a safe area and a good hub with its mall, breweries, eateries, and outdoor options. It's also centrally located close to Los Angeles International Airport, about 45 minutes from Disneyland, about 30 minutes from the Long Beach Aquarium, and the bike path along the beach goes all the way to Santa Monica giving cruisers plenty of options for beach front fun. I was quickly realizing that Torrance is not only a conveniently located hub for out-of-town visitors but also a good spot for locals to get off the packed 405 or 110 freeways for a delightful break and here's what you'll discover if you do: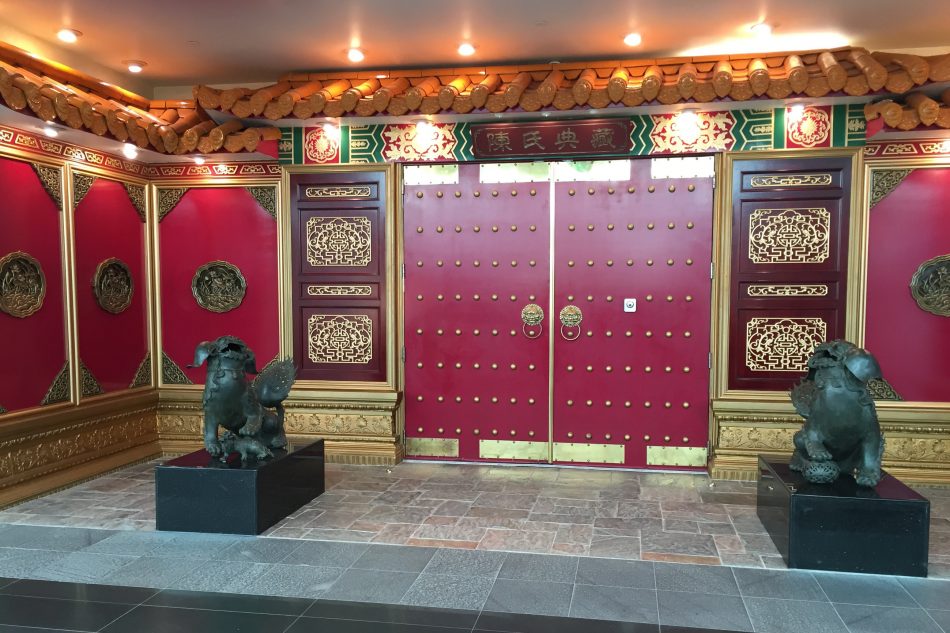 One of the South Bay's treasures, this gallery is owned by Dr. Tei Fu Chen, founder and chairman of Sunrider International, and it's one of the most important collections of Chinese art in the world outside of China. It is a private collection and a non-profit museum that receives up to 400 visitors per month without doing any advertising. Before we entered, Holly Chase, curator and tour guide, explained the significance of the 500-year-old Fu Dogs that guard the entrance to ward off evil spirits. "Rub their heads for good luck", she said, since those are the only things that we would be able to touch.
There are 15 rooms full of artifacts and artwork spanning more than 5,000 years of history and Holly is a highly knowledgeable tour guide, as she is often the person to research the artwork before it is purchased. Everything mainly comes through auction houses because the artifacts and artwork have ended up all over the world due to ransacking after wars and those who fled with pieces trying to escape communism. The art is grouped by themes as opposed to any type of chronological order, so one transitions from the Throne Room to the Precious Treasures Gallery, the Buddha Room, Porcelain Room, Jade room, and a small alcove filled with exquisitely crafted snuff bottles for powdered tobacco, just to name a few. From all natural dark Zitan wood carved furniture to bronze horse and chariots and jade pillows, it is a remarkable collection. "If it looks like gold, it is gold", Holly said. As if all of this weren't enough to impress visitors,
Dr. Chen recently branched out with other types of art and acquired 100 Picasso etchings that are currently on temporary display in a large room called the Ambroise Vollard Suite just prior to exiting the museum. They will be on display until May 2016. You really must go see for yourself because no photography is allowed inside the museum. As you can imagine, with a collection of this magnitude, security is taken seriously and all tours must be booked in advance. Hours of operations are 10am to 4pm Tuesday through Thursday, admission is free, and tour groups may range in size from 1 to 30 people.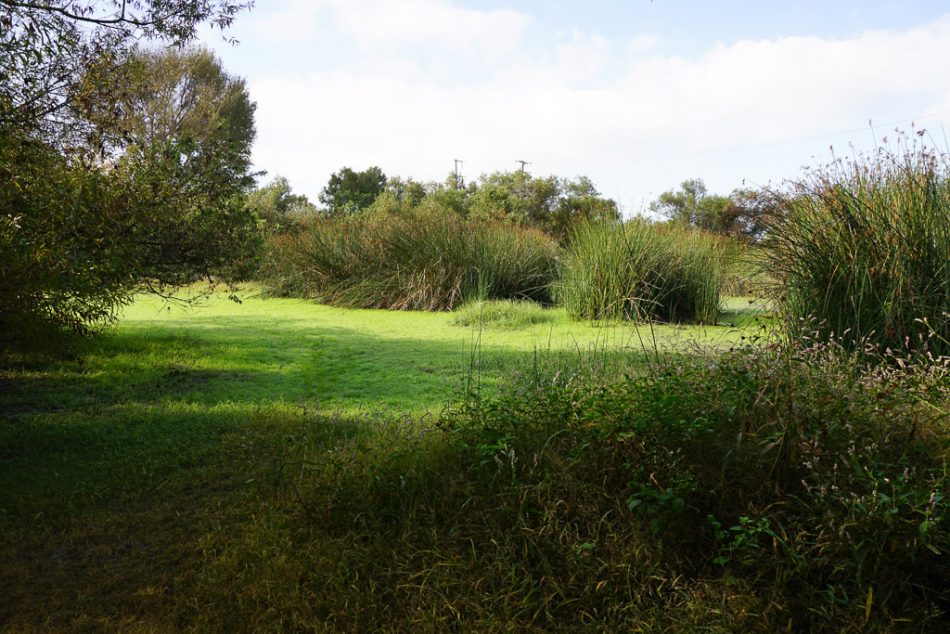 Did you know that Torrance has a marsh? I sure didn't. It is the last existing vernal wetland in the South Bay area and it also has one of the most diverse populations of bird life because it sits along the Pacific flyway, which birds use during annual migration. We're lucky that it's still here because at one time, the area was slated to be condominiums, but the people of the community joined together to petition to save it, which speaks volumes. Next to the parking area off of Plaza del Amo is a small Nature Center that provides a visual overview of how the land formed, what kinds of wildlife one could expect to see, and a historical timeline of changes to the area.
Tracy Drake, the one and only full time employee who runs the place, was our tour guide for the morning and with a passion for nature and the environment that has spanned her entire lifetime, she had a wealth of information. In addition to Tracy, there is a small part time staff, 40 volunteers, and nearly 3000 "friends" of Madrona Marsh who help keep things alive. When walking through the gates to the wetland, it looks like an open field overrun with weeds that are now dry and brown due to the fall season and ongoing drought. So one might initially think that the wetlands have a bleak outlook, however, as we continued walking down our dusty path looking for various birds, we passed into what can only be described as an "urban oasis". Tracy explained that it's natural for native plants to go dormant for a period of time. She showed us everything from ant colonies to berry plants, reeds, and several types of birds.
They do bird surveys daily to keep track of the species that visit. Tracy also said that bird spotting and tracking often requires that we retrain our ears. We're so accustomed to the noise of the city that we sometimes miss the high-pitched warbles of bird conversations. Tracy often hears them before she sees them and at one point in our tour, when she stopped to listen with her highly attuned ears, she said that she could hear more than 20 different species all around us. They've done such a good job with preservation that Tracy says people come all the way from Australia to learn land maintenance from them. The Nature Center offers tours Tuesday through Sunday from 10am to 5pm in addition to offering monthly classes, catering to school age class tours, and mentoring science fair students. It would be great for a morning stroll before heading to town for brunch or lunch.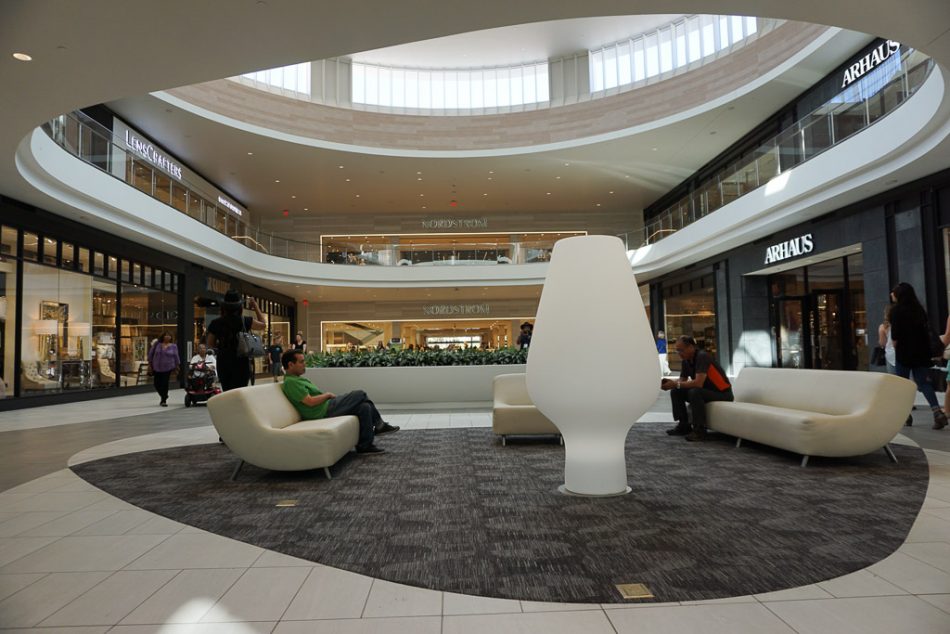 This isn't just any old mall or even the Del Amo that you might remember. This is the largest mixed space fashion center west of the Mississippi and it has everything from an outdoor village with restaurants, shops and movie theatre, to indoor designer and department stores that will suite everyone under the sun. The newly refurbished center extends for nearly a mile from Fashion Way down to Sepulveda and has aptly added a new parking structure to accommodate 2000 more spaces. As shoppers enter the new "green" grand entrance, three levels converge and outdoor mixes with indoor. Large windows allow the high ceilings and open space to be flooded with natural light and earth tones accent the space throughout each wing, which made me feel calm and relaxed in a busy space.
The mall has been winning over shoppers with its newly remodeled food court as well. The Patio Café has 10 eateries including Stone Oven Gourmet Sandwiches and Salads, Chipotle, Sbarro, Blaze Pizza, Gengis Khan BBQ Grill, Ginza Grill, Panda Express, Pink's and Sumo Salad, which will be the first US location for the Australian-based chain. The food court seats 700, nearly double what the previous layout could hold, and has an open, airy, clean feel to it. It is surrounded with living walls filled with green plants, has high windows for lots of natural sunlight, and charging stations at tables so people can plug in and work. As I spoke with Lindsay Hermance, Director of Marketing & Business Development, about other shopping centers around LA, she said, "We're not really trying to compete. We're filling a void for people who don't want to travel too far." I'd say they've definitely succeeded and with the festive season upon us, look no further – Del Amo is the spot for your holiday shopping!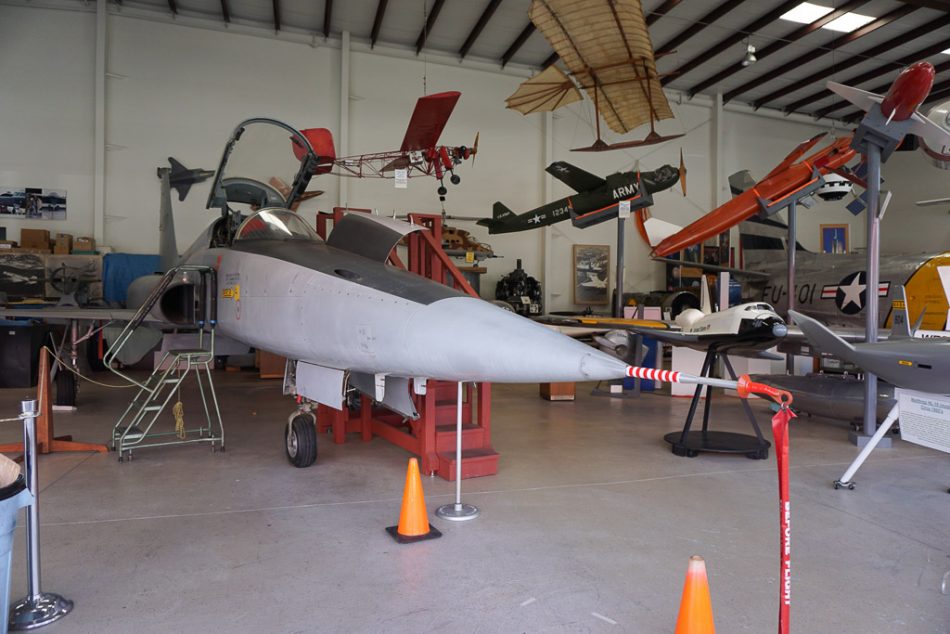 "There aren't many museums where you can sit in the cockpit of a supersonic jet fighter", said Chuck Noone, Office Manager and Membership Chairman for the museum. Located at Zamperini Field, the municipal airport in Torrance, the Western Museum of Flight is an arm of the Aviation Society and was founded in 2007.
The museum houses everything from a replica of a Wood-Montgomery "Gull Glider" to radio planes, rockets and space exhibits, in addition to that supersonic fighter jet that Chuck mentioned. The F-5A "Freedom Fighter" was donated to the museum from Norway and is what began the now diverse collection that one can see on display today. Although there appears to be no specific chronological order to the exhibits, it is a very hands-on atmosphere and for the most part, visitors are encouraged to climb in, try things out, and see how they feel.
It offers a unique perspective of what WWII must have felt like for those who fought for our country, and the museum emphasizes how Torrance and the aerospace industry that is based there helped to win the war. The museum is open from 10am to 3pm Tuesday through Sunday and admission is $5. The museum occasionally hosts memorials and small events and has a celebrity lecture series that offers talks by Former F14 pilots from Top Gun!! It's a great place for kids or just the kid inside you!
TORRANCE BEACH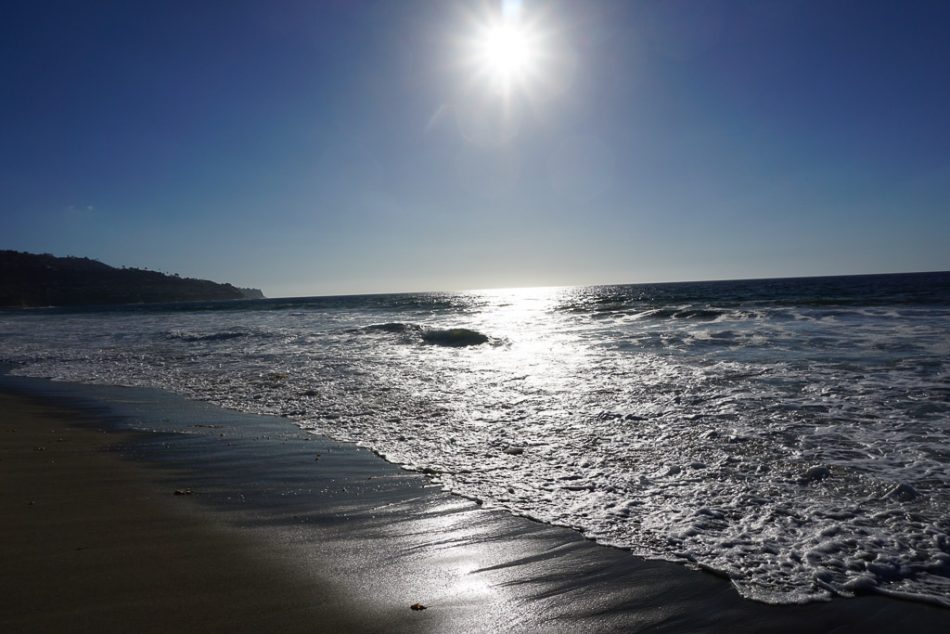 Surrounded by Hermosa, Redondo, and Manhattan beaches, I didn't even know that Torrance officially had a beach, but it does! It's about a mile and a half long and with no pier; it is a bit more secluded and less crowded than its all too hectic neighbors. It has ample parking, decent parking rates, volleyball nets, and a beautiful view of the Palos Verdes cliffs. Visiting in the autumn, a bit off-season, and just before sunset, it wasn't very crowded, although there were still lots of people out walking the bike path. I think it's a great spot for locals and visitors alike that want to avoid the frustrating traffic in neighboring areas. Go enjoy the views, surfers, and occasional dolphins in peace.
If you're looking for places to stay in the area, here is a great list of hotel options. My own stay at the Doubletree was lovely and on par with their usual high customer service standards. The warm chocolate chip cookie offered upon check-in always adds an extra special touch. Linda was also happy to inform me that they will be doing renovations of the fitness center, lounge, and guest rooms in the tower by April 2016. It was clear that Linda cares about the community, embraces all that it has to offer, and shares that passion through her well-trained staff. So go! Discover Torrance and all that it has to offer you!!