My penultimate bucket list ski experience has always been to heli ski in Alaska—miles of untouched powder and fresh lines for days. No lift lines, no resort creature comforts and nothing but badass skiing.
As my blog will tell you, after a year of planning I was pretty stoked when my brother and I joined up with Dean Cummings' H2O Guides to heli ski the 4,000 square-mile playground called the Chuggach Mountains near Valdez, Alaska. Whether you're an avid skier or just an adventure voyeur, here's a glimpse of the goods.
Pow pow!
Day one was a perfect blue bird day where we skied six epic runs with FEET of the lightest, fluffiest powder I have ever seen. When you effortlessly float down an untouched mountain and hear that perfect that schuss sound under your feet, it is one of the best feelings in the world! Top that off with incredible views of a never-ending mountain range void of all civilization and the experience is truly incomparable. This my friends, is what all the heli ski hype is about!
Heli ski how to
Contrary to what many people think, when you heli ski you do not jump out of a helicopter mid-flight, a la James Bond. Once your pilot and guide identify the run, the helicopter perches on a LZ (Landing Zone) under power and you carefully climb out and unload your gear. We were also thoroughly trained in avalanche safety and equipped with a beacon, harness, probe and a shovel.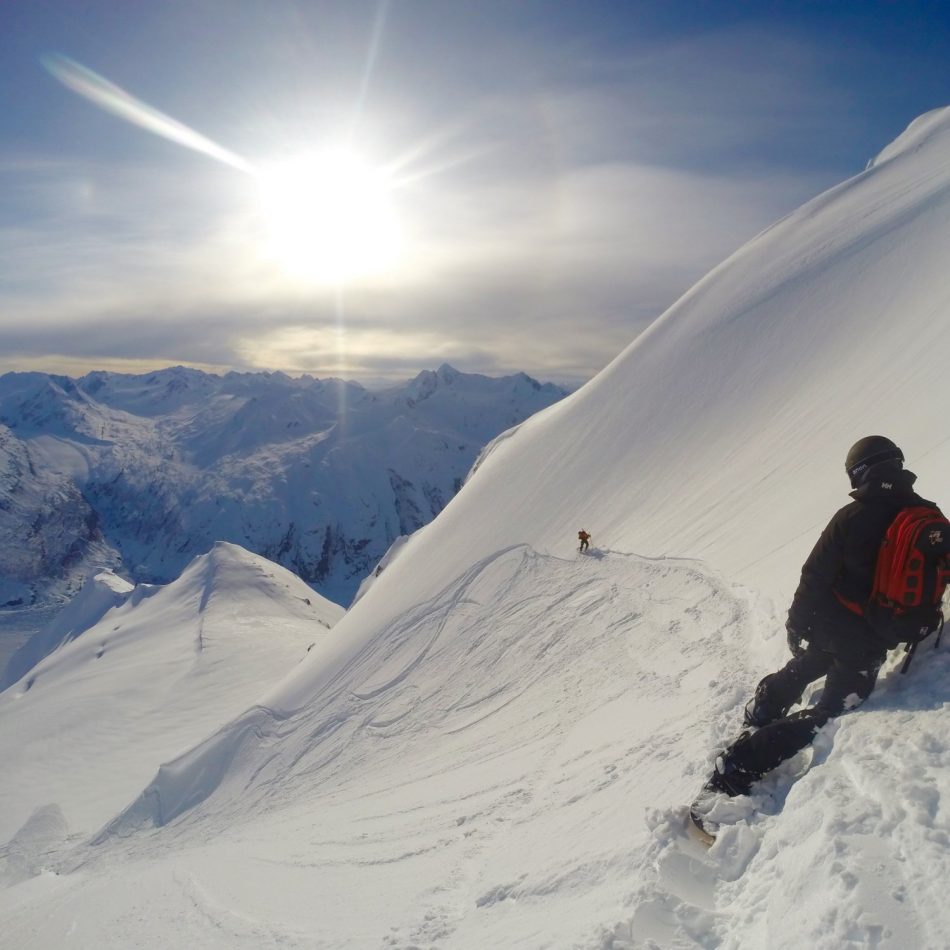 You will not bomb it, top-to-bottom
One of the biggest fears I had was that even if my quads were screaming, I would not be able to stop mid-run. But what I didn't realize is the distance to each pre-determined "safe place" away from avalanche danger is more than manageable, as long as you've been working out. That said if you are tired, you cannot sit out a run or have them take you back to the hotel because the helicopter's rotation/fuel/weight is precisely managed at all times.
One of my Go Pro videos
Get to the gym
Even though the weather may prevent you from logging 40K vertical a day, five days in a row, you want your body to be able to deliver no matter what. I trained four days a week for three months, alternating cardio and heavy leg strength training. My cardio go-to was the old school stair machine that made me sweat buckets and stare at the clock. For legs I did squats, lunges, box jumps, isometric squats on the BOSU and calf raises til I wanted to puke. Classes like Body Pump, Spinning and Yoga Sculpt were also part of my rotation. It paid off as my legs never felt sore and I got ready for bikini season without thinking about it.
Rent fatty powder skis
I have pretty fat all mountain skis (103mm under foot) which I skied my first two days, but the last day I tried Dean's custom powder skis (130mm under foot) and loved them. Plus the nominal cost to rent them ($10 a day) is a smart way to keep ski days down on your own equipment.  Just a heads up, they do not rent boots.
Blue sky or you won't fly
Hands down, the biggest variable affecting your heli ski trip will be the weather. Since the area near Valdez, Alaska is one of the wettest in the world, it averages 900" of snow per season but that also means really shitty conditions for flying a helicopter. If it's windy, low light or raining/snowing, the bird won't fly. And you won't ski.
We had planned on skiing three days out of our five-day trip, but only got out two days (and one run a third day). The week before us, they didn't ski for seven days straight. I can't imagine the disappointment they must have felt after saving money, training and finagling time off to not ski one day. Depending if you have trip insurance you may or may not get money back, but money is only a small part of the heartbreaking equation.
Bring a book
Every morning at breakfast, your group will be waiting with baited breath to hear if you are skiing/flying that day. H20 Guides announced it promptly at 7:30am via their handy app and then there is either a mad scramble to get out the door or people shuffle back to bed waiting for some activity options. On down days they offered activities like cross country skiing, kayaking and fishing. But I'd recommend bringing a few good books too as the down time can get old quickly.
I know I ski like a girl
Heli skiers in Alaska are like advertising creative directors— there aren't many women, but the ones you meet are pretty badass. The week I was with H20 Guides, I was the only woman among our group of 19. Plus, every guide, pilot and field opp crew was also a dude. I've skied primarily with guys my whole life and thankfully, there's plenty of us who show them that skiing like a girl is a good thing.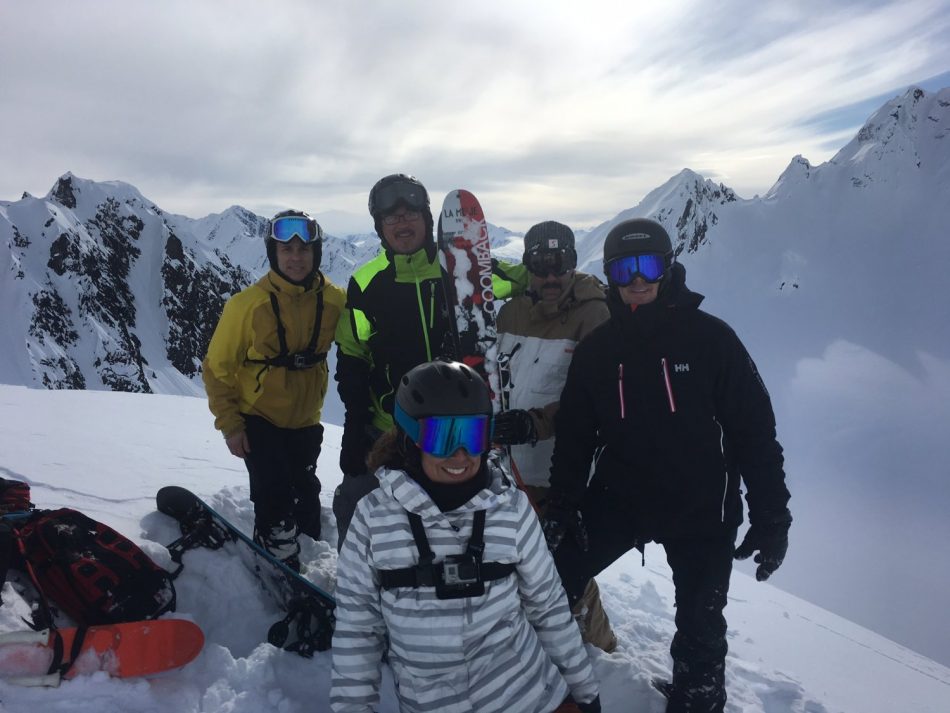 Just one more…
Whether I am eight or thirty-eight, the end of every ski season is always bittersweet. Even if spring fever has me ready to trade in skis in for shorts, I'm always left wanting just one more day, one more run.  Pair that with the feeling when a bucket list ski trip comes to an end and it is definitely more bitter than sweet. But it's not because I don't appreciate every turn and every moment in the mountains.
It just means I love it that much.