Chapter I: The Introduction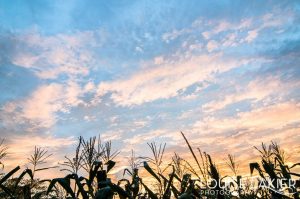 He filled the doorway and peered down at me with eyes the color of the deep blue sea. "You must be Louise" he said, "Come in". The familiarity startled me a little.
It had been one of those weeks where the city water was on for just a few hours a day. Bathing was barely an option. Doing laundry was not. Nothing was clean. Black board shorts and a matching tank top would have to do. The two bus, one van, and one bouncy tuk-tuk journey to the countryside, certainly hadn't helped. I arrived dusty.
The rest of my brunch companions were stepping right out of Town & Country magazine, flowing white blouses, long swishy skirts, big silver belt buckles, pocket hankies, fedoras, turquoise studded accessories and stylish riding boots. Feeling under dressed and out of place, I turned on the smiles and the charm. The Pirate did not seem to notice nor did he seem to mind.
Bloody Mary's and G& T's with limes from the tree were served on the back patio. Cigars and pipes glowing fiery ash wafted fruity flavored puffs of smoke. She had one of those Cruella de Vil cigarette holders projecting a lady-sized cigar. Her quiet polite husband sat down next to me and told me their love story.
She pulled Him aside to talk privately and whispered excitedly. She had fiery red hair with lipstick to match. He was tall with a goatee, an earring and more than a few tattoos. His deep commanding voice with its English accent bounced along the walls. Later I would learn, as suspected, it had been a set up. "I invited the photographer girl with the tattoo", she had told him.
Everything was a bit surreal. But here in Nicaragua, it was just another day. I went with it, taking in the magic and the stories.
The entry hall was lined with leather saddles and fancy tack. There were family crests on the wall along with a menacing display of rapiers and swords. His ancestry came from a long line of Buccaneers. He really did have Pirate in his veins. Before sailing off to raise horses and crops in Diriamba, his views in Bermuda swept over the ocean waves.
Plates swimming with cod served with generous portions of scrambled eggs, avocado and salsa. Place mats adorned with delicately illustrated creatures from the encyclopedia of lazy days of conquerors and colonials. Relationships, origins, and war stories revealed over second rounds of bloody Mary's, sipped with tea.
He took me to the study to show me a handheld flip through photo documentary of his work with national zoos. He shared a passion for animals. My passion was unconditional. His was scientific.
Chapter 2: The Seduction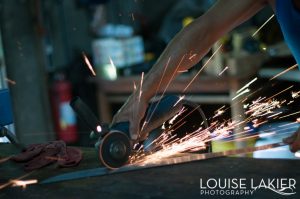 The next morning a Facebook message awaited me. "Going across the pond to visit the ancestry, when I return in a month, we must share a whiskey." I often wonder why I am so easily seduced long distance and less so up close and personal. It is a love affair of words. A whisper coming from inside my brain as my eyes scan the text for connections crossing the dots to understanding, is so much sweeter construed the way I want it to.
I knew the month would fly by.
He was my biggest fan. Cute little stories and remarks kept intrigue alive in the comment section.
Hot thick days, early walks to the shelter for a win win venture of running with Nicaraguan dogs. Cooling off swims in the lap pool sometimes shared with pet ducks. One day, along the way, a dead dog lay in the middle of a narrow road, his head spilling fresh red onto the cobblestones. Empathy overwhelmed me. Time ticked on. The dog did not move. I pictured a fast moving SUV. I pictured a driver who did not care. Enough to get his own dog neutered.
I was glum but I gave the shelter babes all the loving. Crossing the street towards the pool, I stepped in dog poo. I marched along, head down, dragging my flip flop on the grass. *SMACK* Stars, spirals, curse signs, and blood. Dripping down. I had walked into a tree branch splitting open my crown.
The kind tienda owner cleaned me up and gave me a drink of water. Her husband inspected the cut and determined I would be fine. I continued to the pool, woozy, and needing the cool encompassing embrace of water.
I posted a feel sorry for me little story. Instantly he was there for me. Concerned. Curious. Available at a distance. It was nice. And it was virtual.
Chapter 3: The Cumudgeon
I lived in a Zoologico. A colorful Nicaraguan owned home filled with creature companions. Ducks, cats, dogs, toucans, herons, turtles and chickens coexisting in peaceful harmony. It was an open home with vine-covered courtyards, hammock swings on the patios, and bountiful potted varieties of plant life. Cris-crossing circulation and open verticals invited the winds and the wet to come in. Thunder and torrential rains left the kitchen floor ankle deep in water, the turtles swam from one end to the other, the ducks bathed tails wiggle waggling and the parrots flapped wildly as they drank long and danced in the welcome shower.
The house was shutting down while the Dueña escaped the wet season to vacation in America. I needed another temporary home, a reprieve from my routine and a change of scenery.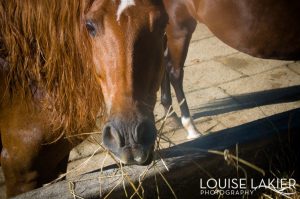 A Finca, a Pirate, Spanish horses in need of riding. An idea for an adventure and a documentary story. "I don't have a room for rent, but I do have a comfortable guest room." the Pirate promptly replied to my housing inquiry.
He picked me up on a Friday. He towered over me and walked with a cane and a limp. Bending to almost a 45 degree angle he maneuvered under the feathered friend's garden arbor to help with my bags. A two hour get-to-know you drive out to the country. I learned a few things that brought me to a realization: a pre-settling in get to know you session might have been considered. I have never been one for planning. "I have a habit of saving women from Granada," he confided as we pulled into the only entry gate boasting a cannon.
I was immediately gifted a machete. Voicing my desire to become a master coconut cutter, I was introduced to the gardener who set about resizing my new weapon. This blade was better suited for the trimming of lawns and limbs. A spark-filled photo session ensued and ended with a successful shell split and a long coconut drink.
A farm tour in the last hour rays of sunlight, past beans, and corn, squash, and sunflowers. Two dogs raced in and out of the long grasses, disappearing in one direction and reappearing beside us. The Pirate always carried a rifle. There had been some trouble with trespassing and dumping. He had a reputation for putting bullets in anything out of place. He spoke of the dreams cultivated with his ex, of plans for a new house with a view, of extending his crops, of riding workshops. His property was vast, his farmhands few, the amount of work that lay ahead – overwhelming.
My room was large, comfortable, and lovely. The Pirate had the loft-like floor above me. There was little tolerance for my vegan ways and dislike of smoke. Cigars add to character but chain smoking adds to cancer. I developed a cough. Awkward after dinner hours were spent on the couch watching episodes of Game of Thrones with me coaxing a dog to sit between us. The Pirate and his smoke stretched and lingered everywhere. He was in pain from various war injuries and worn out joints. He slept very little, barked orders, and grouched. But underneath it all he had a twinkle. A sadness. And a playful longing. Too free, too independent. I was not the right maiden.
With a busy day of manly work in store I was sent to the neighboring ranch for riding. Happy to spend time with a kind English gentleman, my annoyance at this mornings micromanaging session began to fade. He saddled up in full on riding gear. I borrowed his lost love's boots, helmet, glasses, and gloves. A few laps for a warm-up and we were off across the fields. Long thick blades of green grasses, wildflowers, butterflies. I thought of the Pirate, tensed up, then turned my gaze towards sunlight and breathed out.
We reached the boundary. My riding companions turned and set off in a gallop. I gave my horse the signal and then, there was no stopping her. Her legs began to churn, her head continued to lower, long grasses flew by faster. And faster, the line of trees ahead increasingly closer. My companions left behind yelling with concern and astonishment. Breaking seemed impossible, I began to circle her. Again, trees on the horizon. This can only end badly, I thought, mind already made up to evacuate. I curled my body slowly to the left, unhitched my foot from the stirrup. And dropped.
Chapter 4: The Great Escape
Whiskey. Helped. But not much else. I had landed on my ribs. The wind knocked out of me. She had stopped immediately. A burr in her saddle? Sensitivity to my dark thoughts? I'll never know.
I was in pain. He was in pain. Now we both grumped about. Moving slowly around the homestead, I tried not to talk. Or cough. Or laugh. There was no empathy for me here. Visions of long days riding magnificent stallions and documenting their domestication disappeared in a poof. A body check was performed, an expand, hold, release process and a normally functioning routine signaled nothing had been punctured. Time was my best medicine. And whiskey.
The strong internet connection that was promised had died out. Contact with the outside world required a long walk to town or a close quartered bumpy van ride. I did the combo. Two days in a row, I sought relief and fresh air. On the second day, two willing friends messaged me. One was on his way right now.
Awkward. I thought. I haven't informed my host I am leaving.
Dear Ian always operates as if he is on speed dial. He is animated, funny, moves a mile a minute, is onto the next thought before summing up the last, and well, he drives like a mad man. I was so happy to see him.
He whisked me away from the hotel with a WiFi signal back to the farm with the loaded cannon. I was in and I was out. Ian introduced himself, shared his life story, met the Pirate, made small talk and they helped me load my bags. Hugs all around. On the way back to Granada at 100 k's an hour, I realized, I had forgotten my machete.