Perhaps you remember when you were a kid splashing through puddles of water after a heavy rain or playing in the mud. Remember how it felt? Carefree, happy, and just plain fun!
Turns out that playing in the mud is good for you. You can recreate that childhood experience as an adult (sort of) in the spa town of Calistoga, California, located in the north end of California's famous Napa Valley. The volcanic soil that provides such a perfect environment for growing grapes is also good for humans due to the high mineral content.
Calistoga's thermal mineral waters and volcanic mud baths have been an attraction since the mid 1800s, when Sam Brannan helped put Calistoga on the map. Brannan, son of Irish immigrant parents, became California's first millionaire. His business practices were not always above board, but Calistoga probably owes its existence to Sam Brannan. His vision was to create a resort and spa similar to what he had seen in Saratoga Springs, New York. A place where the rich and famous would come to vacation and take the waters. He purchased over 2,000 acres of land and developed the first spa resort in Calistoga. He is also responsible for getting the railroad to come to Calistoga, making it even easier to bring visitors to the area.
The overall looks and feel of the downtown area is much the same as it was in the early 1900s, giving it a very relaxed atmosphere. Named a Distinctive Destination by the National Trust for Historic Preservation in 2001, Calistoga enables a visitor to see wine country as it was before freeways and fast food – only two-lane roads lead there, and fast food franchises are banned by law.
Today, Calistoga is all about health, wellness, and wine. It's hard to walk more than a few feet and not see a reference to the thermal waters, spas, and other healing treatments available in the area.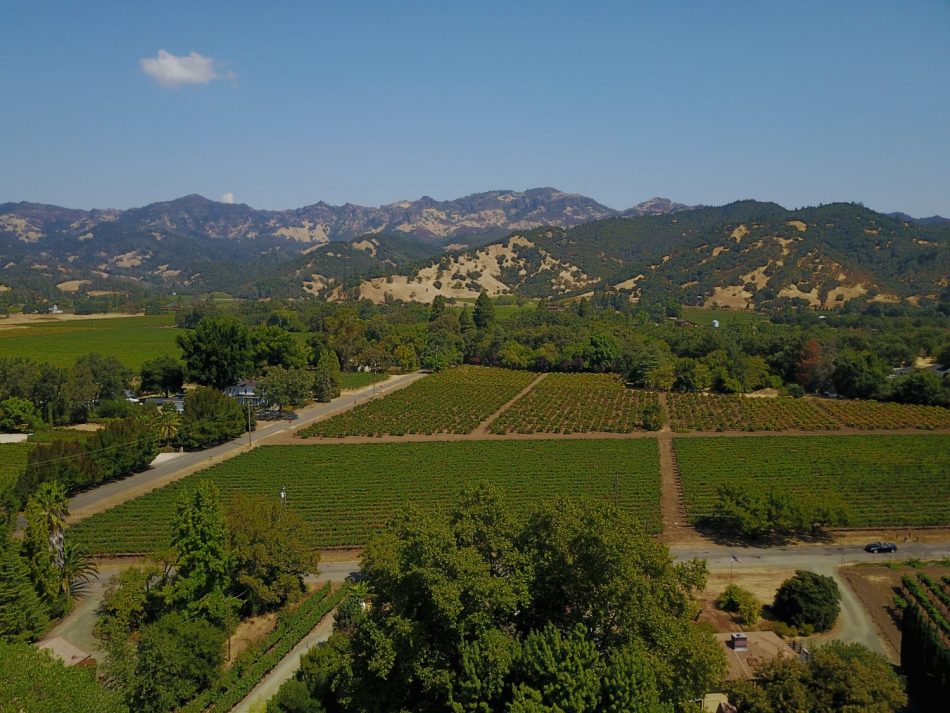 Personally, I had been experiencing my own share of aches and pains, and was curious to discover if I could find some relief in the thermal waters and the mud.
It made sense to me, as even doctors will encourage a soak in a bathtub filled with mineral salts to ease muscle strains and general soreness. Soaking in mineral waters has been a healing tradition for centuries beginning back in ancient Rome. I was ready to try it for myself.
Roman Spa Hot Springs Resort is one of only a few spas in Calistoga that offers the quintessential mud immersion experience, and they were kind enough to provide me the opportunity to try it.
I didn't do any prior reading or research on the mud baths, because I didn't want my experience colored by someone else's – as I'm about to do to you, dear reader. Just keep in mind, it's all subjective.
Here's the routine:
You arrive at the spa and fill out some paperwork. They ask you some pertinent health related questions to make sure you can tolerate the intense heat of the volcanic mud (up to 110 Fahrenheit). Also, no eating or drinking beforehand (any ideas you have about relaxing in a hot tub full of mineral water, glass of vino in hand, forget it).
You are escorted to a changing room and provided with slippers and robe. I was advised to wear my birthday suit as the mud can stain clothing. Your choice, but I think naked is the way to go. An attendant takes you to the bathing room, where there are two tubs for mud baths and two thermal whirlpool tubs. Couples treatments are apparently popular, though I can't imagine it would be romantic at all. Could be fun for a good mud slinging fight, though!
Then I saw the mud.
The spa attendant explained to me the best way to get in, and that it is extremely hot… and I started to think maybe this wasn't such a great idea. I kept telling myself, "You have to do this. It's why you came." The mud looked lumpy and thick and not at all like the mud I remembered from childhood, which was slippery and watery and easy to smear around or sink into.
Rather than stand there and pressure me into diving in, my spa attendant thoughtfully left me to myself and announced that she'd be back shortly to see how I was doing. Great. So I sat on the edge as she had suggested, and I put one foot in. I'm really going to do this. Then the next. Yep, it's hot. Then I began to ease myself in slowly, gradually sinking up to my hips. The texture was thick and buoyant at the same time. It wasn't easy to immerse myself. I began the work of wiggling my body further in. There were hot spots, but it wasn't as hot as I was expecting. Finally, I got my chest and shoulders in and laid my head back.
Once you're in, the heat begins to relax you right away and you forget about the temperature, the texture, and the smell. Honestly, I barely noticed the smell, though some had warned me about it. It felt a lot like being tucked tightly into a very warm blanket that feels a bit heavy.
About every 5 minutes, my attendant came to check on me, making sure I had cool cucumber water and a wet cloth for my forehead. At close to the fifteen minute mark, I said, "I feel done. Have I managed to stay the suggested fifteen minutes?" She said I had. I don' t know if she said it just to be nice to me, or if I really lasted fifteen minutes, but I felt good about it all the same. I wanted to get the most benefit from the mud bath and had been worried I'd not be able to last fifteen minutes
After the mud bath, you go straight to a shower to rinse off. Then from the shower, you immerse yourself in a mineral water whirlpool – by far my favorite part of the experience.  I did the mineral water soaks at several other spas in Calistoga, and loved it. The warm churning water is a lot like being in a hot tub, but with the benefits of the minerals in the water.
You can choose to just go for the mud bath or the mud and mineral whirlpool or other add on services, like massage, which I recommend. I loved my massage therapist, who managed work through the knots in only 25 minutes. She was great about asking me if it was too firm or not firm enough which really lends to a much better massage experience. Communication is key.
All-in-all, it was an interesting and relaxing experience that left me feeling refreshed and ready for the wineries.
If you want to experience the mineral waters of Calistoga without the spa experience, you can book a room at the Roman Spa Hot Springs Resort and utilize the large outdoor mineral pool, which is 92 – 96 degrees Fahrenheit. There is also an indoor hydrojet therapy pool, and outdoor hydrojet therapy spa, which is 104 degrees, and Finnish saunas. Just book yourself a room and enjoy the outdoor spa experience.
At the Roman Spa Hot Springs Resort, several different room styles are available, from very luxurious and to more basic with kitchens. The entire property was lush with flowers blooming in the gardens and pots of tulips lining the pathways. Walking to the main pool you pass through hummingbird alley (or so I've dubbed it). I love those playful colorful birds. If you stick around long enough, you're sure to get dive bombed.
Did the mud ease my aches and pains? I don't know. I can tell you that the pain I'd had in my hand and shoulder all week was gone. Perhaps it was the mud, or perhaps it was a combination of mud and the relaxing ambiance of Calistoga?
Roman Spa Hot Springs Resort is located at 1300 Washington Ave., Calistoga, California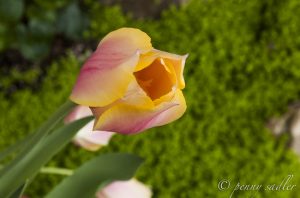 My visit to the Roman Springs Resort and Spa was sponsored by Visit Calistoga; however, all opinions expressed are my own.