What's one of my favorite parts about traveling? Street food. It's one of the best ways to deliciously see what locals eat in their daily lives (plus it's always best budget option). Like most countries, street food is available all over Cuba, sold from stands, windows, wheelbarrows and carts.
Now, before I arrived in Cuba, I already had my doubts on the food because of what other travelers have said in the past. So I didn't arrive with high expectations for the fear of being heavily let down. There was going to be no medley of flavors that ignited my palate on this trip.
Regardless, I was excited to see what Cuba had to offer. Besides, it can't be worse than having to eat Subway on any given day. Sorry corporate America. Here's some of the food I came across:
The Notorious "Peso Pizza"
One of the first things I noticed when I arrived was the small pizza stalls on the side of buildings. These were fairly common all over the streets of Havana. You could buy simple pizzas served on a paper plate (mostly cheese, cheese & onion, cheese & tomato, etc) for around 10CUP ($0.42!). They were basic but did the job  – the one thing that threw me off, was that all of the cheese would slide off if you held it wrong. You've been warned.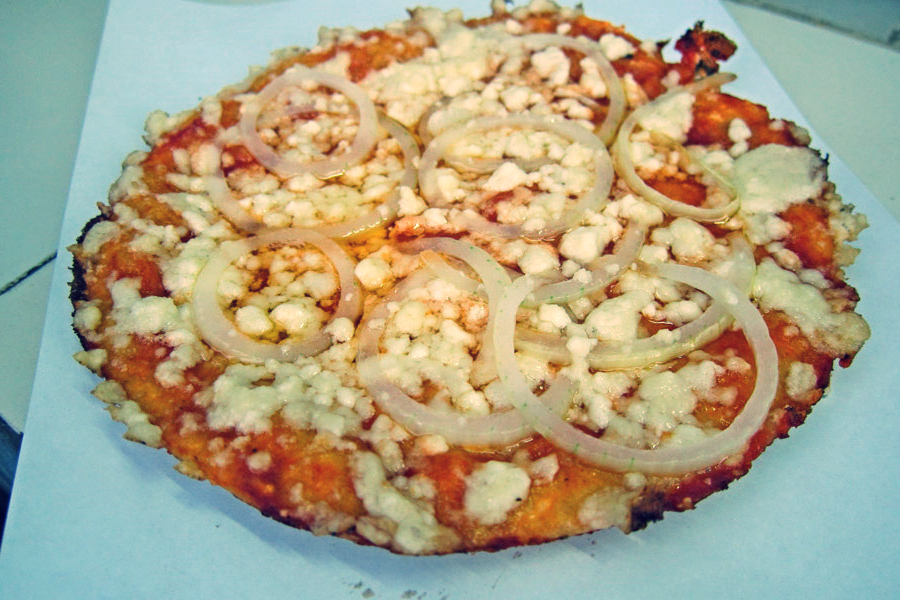 Churros
These sugary deliciousness are a no-brainer. I see, I eat. I was surprised that I never came across the cart with extremely long churros I saw in many photos…but I did come across a small local cart serving them. Can't go wrong.
Cubano Sandwich
Ah the good ol Cubano. I was definitely on the look out for this sandwich to make sure I didn't leave the country without trying what true Cubano was like. The movie Chef got me pumped up for this. We found a little spot with a few seats so we sat down and placed our orders.
To my surprise, my Cuban sandwich resembled nothing to what I was expecting. It looks like a delicious, basic cold sandwich. It had the beef, ham, and veggies that I expected prior to eating. Even though I enjoyed the sandwich itself, it was a let down from what I was expecting. The flavors weren't anything out-of-the-world or unique. I used the "most Cuban places don't have the spices that people take for granted" reasoning. Though, I still enjoyed the meal for what it was. The rice and beans here were fantastic! (after eating the two every meal, I didn't think I'd be saying that).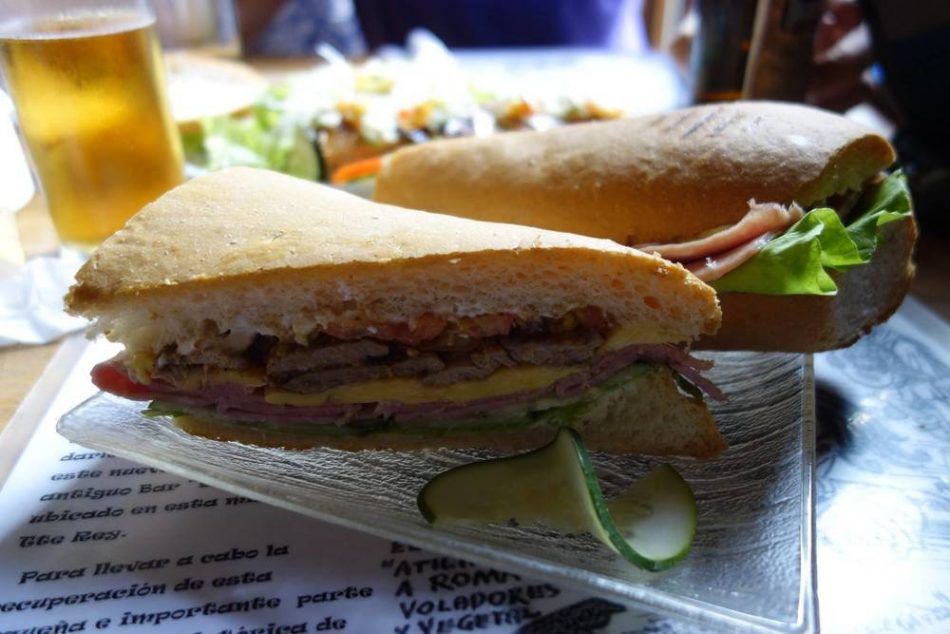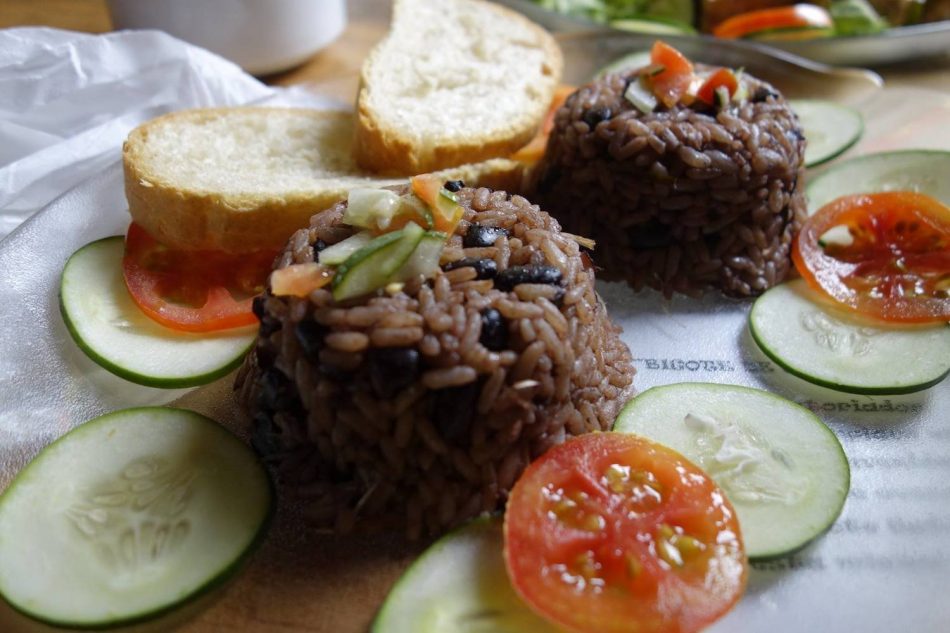 Mystery meat sandwich at the gas station
Ok, I know this doesn't qualify under "street food", but I thought I'd share anyways for comedy's sake. This was a "mystery meat & cheese" sandwich I bought at the little gas station store. One of the patties look and taste like ham but the other…I have no clue. Somewhat reminds me of SPAM? Maybe they're both ham? I'll never know.
All in all, Cuban street food is OK. Don't come expecting something to blow you away, but at least I never got sick from anything I consumed. Remember, this is a country that has been stuck in poverty and about to experience a drastic change as its diplomatic relations with the U.S. strengthen. Keep your eyes peeled, they may be going through a culinary revolution soon!