Although there are so many places in other countries that are absolutely breath-taking, mind-numbing, and make you say I-need-a-picture-or-else-I'll-never-forgive-myself, there are many beautiful places just in my home state, New York. And I'm talking nature, not Manhattan (which is a beauty in and of itself).
In June 2014, my boyfriend Sarvar and I decided to venture upstate to a park called Watkins Glen State Park. It's next to the village of Watkins Glen (go figure) and south of Seneca Lake. Yes, it's a bunch of trees and nature and all that jazz-but the main attraction is the 400 ft deep gorge that runs right through the center of the park, with dozens of waterfalls and rapids that make the whole thing look unreal.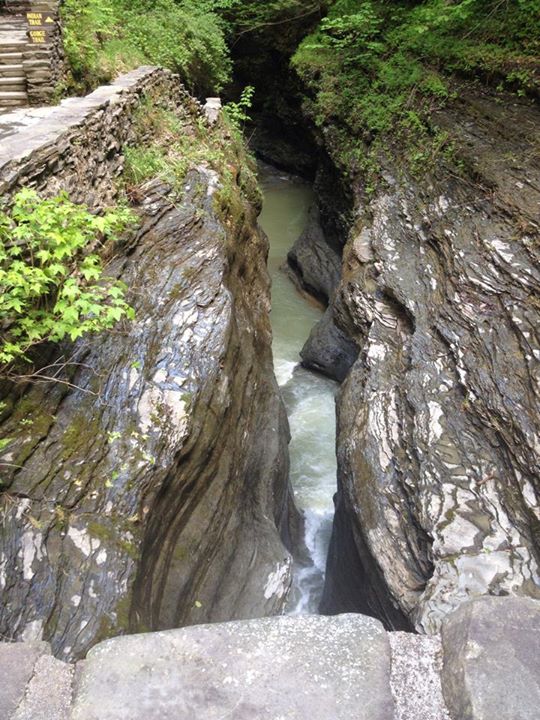 The fee to enter the park with a vehicle is $8. Sarvar and I somehow managed to skip out on paying, since we ended up parking on the Upper Entrance and did the whole thing backwards (as opposed to looking at the falls in front of you and admiring them, we saw them from behind and then had to turn around every five feet- at least we're eight dollars richer!)
We hiked down a path along the gorge. At first it was just a rippling stream, but quickly turned into large waterfalls and steep rapids.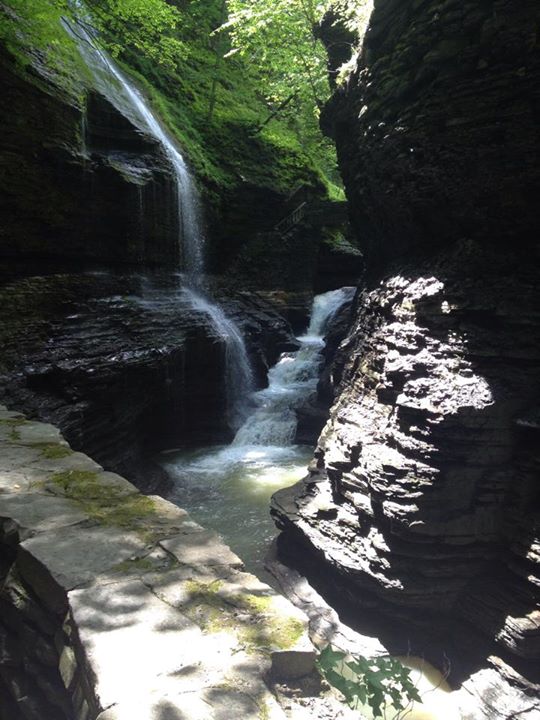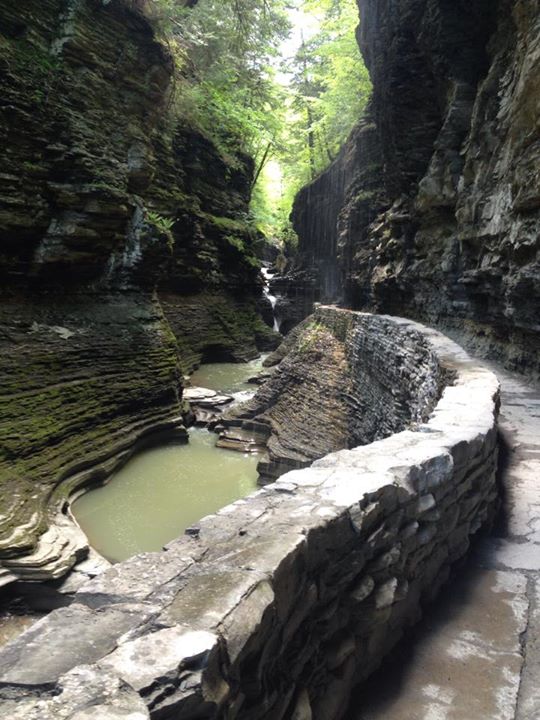 We crossed a bridge and admired the gorge by standing over it. As we walked further down, a waterfall came almost directly over the path, causing you to dodge the icy water.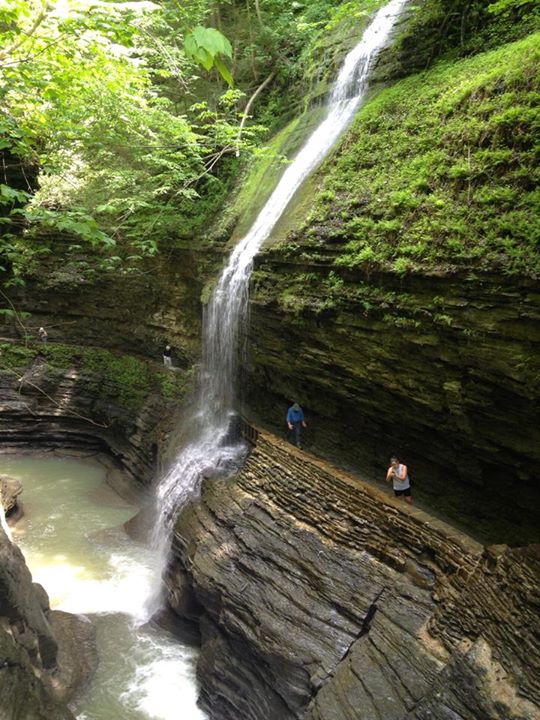 There's even one section of the path where you walk into something similar to a cave (wet, damp, cramped). We walked down the stairs in this cave and onto a path that a waterfall was falling directly over. It was so loud, you could barely hear yourself think. Along the way, there are signs that inform hikers about the history of the gorge. It is very interesting, and quite phenomenal that something like this formed over so many years and turned into something so strangely unique.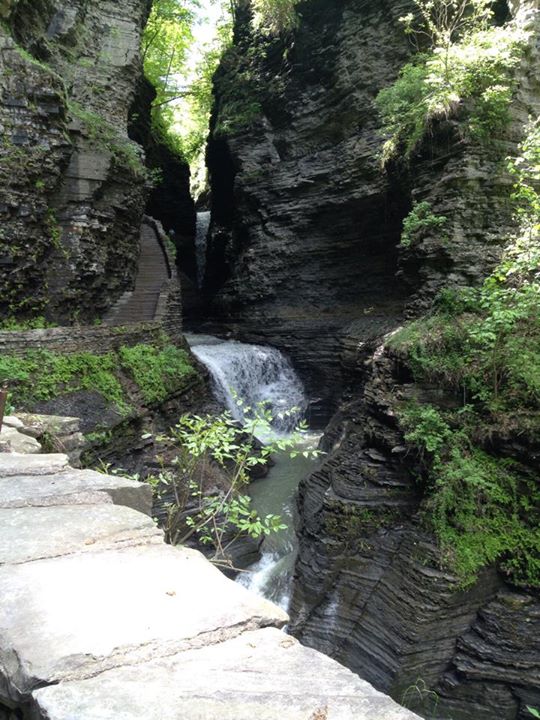 Everything about it is beautiful, and I highly recommend checking it out. It's an easy half day trip, and there are picnic tables in the area where you can have lunch and make it a day trip. You get really close to the gorge, and the waterfalls are unlike any I have seen before, which makes it a very unique visit. I felt like I was in The Lord of The Rings.
On the way back to our car, we walked along a separate path that took us through the woods. It was uphill for a while until it turned relatively flat. We could just make out the sound of the rapids, as they were muffled from the surrounding trees and plants. There was a lookout point about halfway back to the car, where we were directly over the rapids, much higher than we had been. Seeing it from that perspective changed everything. From what we could see of the waterfalls, they looked small. Dense leaves and branches obscured most of our view, almost as if to surprise a wanderer who initially took this path of what was ahead.
This park is available year round. I went in the summer, however, could only imagine the beauty that the winter snow brings to this gorge.The actual hike is a pretty easy one, although it can be a bit strenuous. In order to do a complete circle of the falls, you will be going up many, many stairs along the gorge, which, if you're not in the best shape, is a bit tough. But don't worry, you will be going down these stairs at some point, too. Wear sneakers!